The Religious Career Jimmy Fallon Nearly Went Into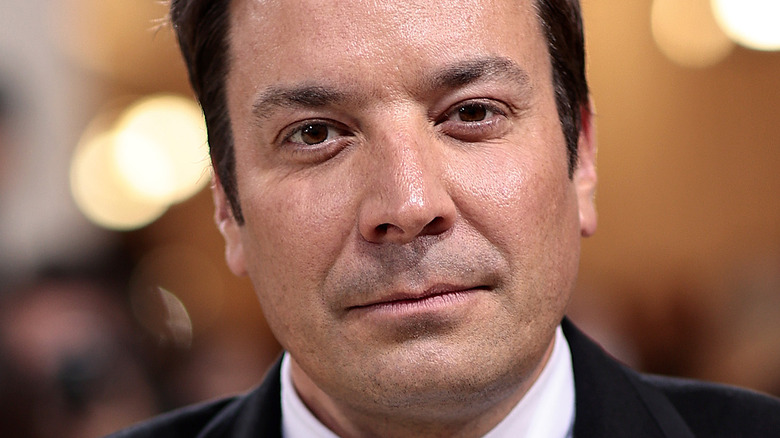 Dimitrios Kambouris/Getty Images
Today, Jimmy Fallon makes people laugh every night in the coveted hosting spot on NBC's "Tonight Show." Fallon took over the long-running late night show from Jay Leno in 2014, renaming it "The Tonight Show With Jimmy Fallon" (via Britannica).
Before that, Fallon spent time with another legendary late night comedy show, "Saturday Night Live." From 1998 until 2004, Fallon made Saturday night audiences laugh as co-host of "Weekend Update" with Tina Fey, but decided to try his hand in Hollywood so he left "SNL" and made a string of not-so-memorable comedies before New York, NBC, and late night came calling again when Fallon took over for Conan O'Brien on what became known as "Late Night With Jimmy Fallon" in 2008 (via Biography). However, being a comedian was the last thing on Fallon's mind when he was a child and contemplated a decidedly different profession.
Jimmy Fallon thought he had a higher calling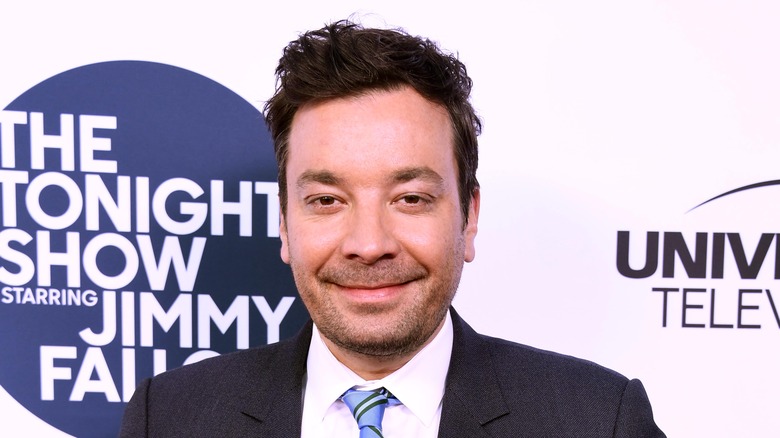 Frazer Harrison/Getty Images
Jimmy Fallon's eighth grade teacher may have predicted his future career when she wrote in his yearbook that "James Fallon Is Most Likely to Replace David Letterman" (via Entertainment Weekly), but when Fallon was younger, he had no ambitions to be a comedian at all. Instead, he wanted to be a priest.
It was at the 2018 New Yorker Festival where Fallon discussed how being an altar boy attracted him to the idea of becoming a man of the cloth.
"I loved it. I loved the whole idea of it. I loved dressing up. I loved the smell of incense. I mean, I loved the whole idea," he said (via Page Six), adding that fellow late night comedian Stephen Colbert was also an altar boy and they had discussed their love for that time in their lives.
Fallon also discussed his desire to become a priest at the Met Gala that same year when the theme was "Heavenly Bodies: Fashion and the Catholic Imagination."
"I think I got the acting bug from being an altar boy," he said (via The Daily News). "It was like being on stage. My parents came ... it was a very important part of my life ... At one point I wanted to be a priest."