How Selena Gomez Really Felt About Her Blonde Hair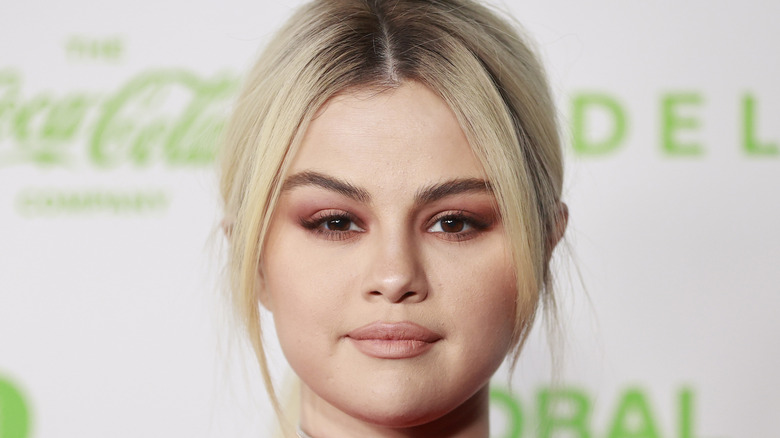 Emma Mcintyre/Getty Images
Selena Gomez has always been somewhat of a trendsetter. As her career evolves and changes, her look often transforms along with it. The Rare Beauty owner has always been a fan of experimenting with bold makeup looks and fashion choices, and her moves always seem to pay off. That is, aside from her Met Gala 2018 self-tanning fail.
The natural brunette has been known to always have the most fun with her hair. It's hard to even keep track of what length or color she's going for at any given time. It's even harder to pick a favorite! From her sleek long bob to bangs, she can't seem to go wrong. When it comes to color she tends to opt for fun variations of her natural color. Whether adding bold highlights or slightly lightening it. But as is evident through fan-created Instagram hashtag #Blondlena, the people love to see Gomez go full-on blonde.
Selena Gomez 'had the best time' being blonde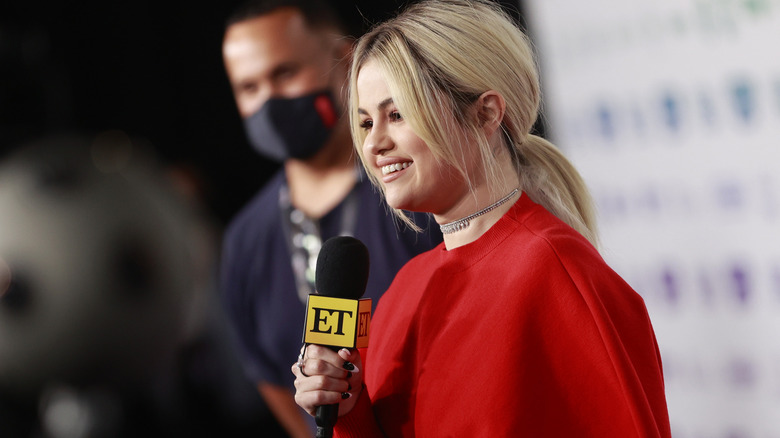 Emma Mcintyre/Getty Images
While it's not her first time debuting a blonde do, Selena Gomez took to her Rare Beauty Instagram account to share a bare-faced post of her new shorter and blonde hair on April 23rd, 2021. The comments section flooded with hearts as everyone loved the blonde moment. This time Gomez opted for an ashy blonde look and decided to keep her roots darker. She left the people guessing if this transformation was actually for an upcoming project. However, after a brief couple of months later she took to Instagram on July 2nd, 2021 to celebrate Rare Beauty going global and debuted her return to chocolate brown hair, as of publication.
During a Vogue Beauty Secrets segment, Gomez shared that she, "Had the best time," during her blonde moment and she even went on to share that, "I think I'm definitely more of a character when I'm blonde. I felt like I could do crazy things with my hair or try new looks with my makeup. It was just so much fun" (via YouTube). So, it turns out in Gomez's case — blondes really do have more fun.