Why Jonah Hill's Recent Plea To Fans Has The Internet Applauding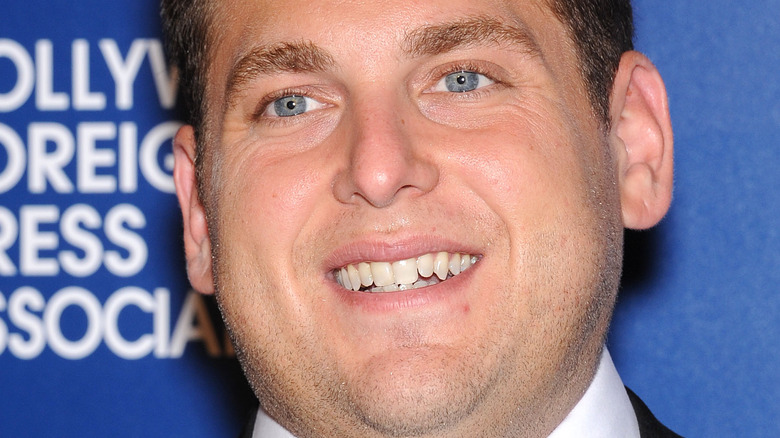 DFree/Shutterstock
Jonah Hill may have lost weight, but he is letting fans know he'd rather people kept their thoughts on that matter to themselves.
Taking to Instagram, the actor shared a plea with his 3.1 million followers, writing, "I know you mean well but I kindly ask that you not comment on my body good or bad I want to politely let you know it's not helpful and doesn't feel good. Much respect" (via Daily Mail).
Among many other outlets, Men's Journal previously reported on Hill's body transformation. Part of the piece featured side-by-side images of what he looked like before shedding pounds, and now. Likewise, Us Weekly, compared how Hill looks now and over the years in a new story. It seems whether the feedback has been positive or negative, "The Wolf of Wall Street" star has had enough of his body being up for discussion.
Jonah Hill is a body image crusader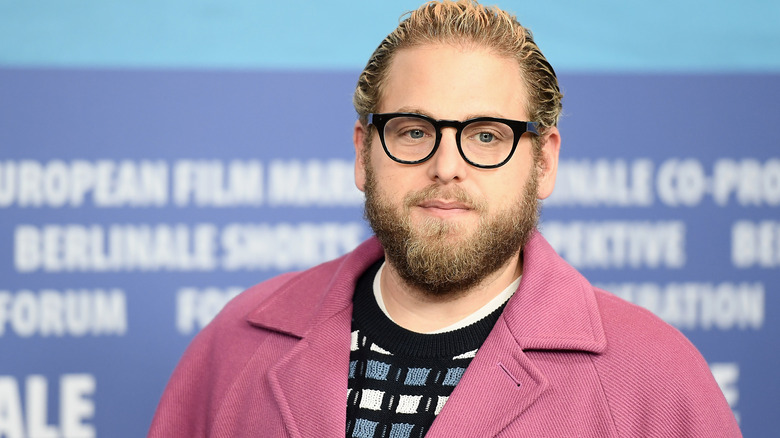 Matthias Nareyek/Getty Images
In the comments section of Hill's Instagram post, celebrity friends from Aidy Bryant to Olivia Munn applauded his sentiments. Beanie Feldstein notably commented, "THAT'S MY BROTHER."
Meanwhile, fans supported Hill with comments like, "This is good advice for everyone!" Many people commended the actor for setting boundaries, while someone else said, "So much respect for you writing this Jonah. Nobody has any right to comment on your body, it is sacred to you and let's focus on your absolutely incredible acting and projects that you are doing constantly."
This is not the first time Hill has stood up for himself when it comes to his body being public fodder. In February, the star shared his dismay that the Daily Mail published photos of him shirtless while surfing without his permission, writing on Instagram in part, "I don't think I ever took my shirt off in a pool until I was in my mid 30s even in front of family and friends. Probably would have happened sooner if my childhood insecurities weren't exacerbated by years of public mockery about my body by press and interviewers. I'm 37 and finally love and accept myself."
He added, his post was "for the kids who don't take their shirt off at the pool. Have fun. You're wonderful and awesome and perfect" (via The Sun).