Why Jenna Bush Hager Felt Guilty For Getting Pregnant With Her Third Child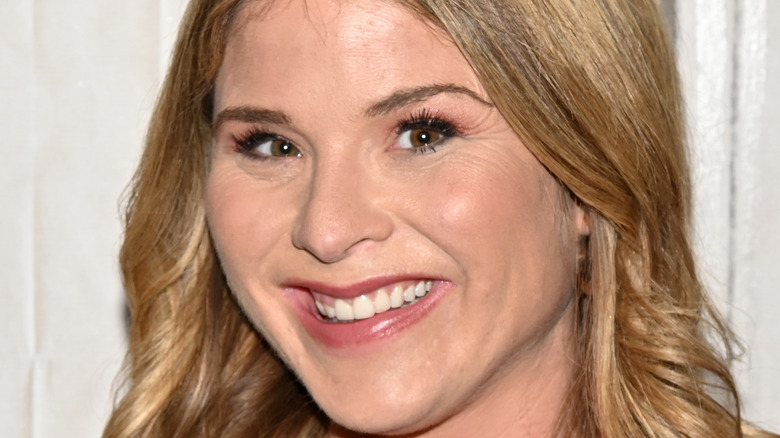 Theo Wargo/Getty Images
Jenna Bush Hager is thinking back to the complicated feelings around her third pregnancy. In late September 2021, Jenna called into her usual hosting spot on NBC's "Today," where she gushed about her time in Maine with twin sister Barbara Bush and her new baby girl, Cora Georgia Coyne (per the Daily Mail). She was excited to be able to hold her niece for the first time.
"I mean there was something almost evolutionary about it because as y'all both know, my sister, we are inseparable, we've done all these things together, and the one thing she hadn't done yet was to have a baby, and so I got to meet that precious little girl yesterday," Jenna shared. 
Jenna found out she was expecting her third child shortly after Barbara and husband, Craig Coyne, married in October 2018 (per Today). While it was joyous news, Jenna admitted to feeling guilty in the face of everyone else in her life who was wishing for a child at the time.
Jenna Bush Hager was sensitive to the people around her who were struggling to start a family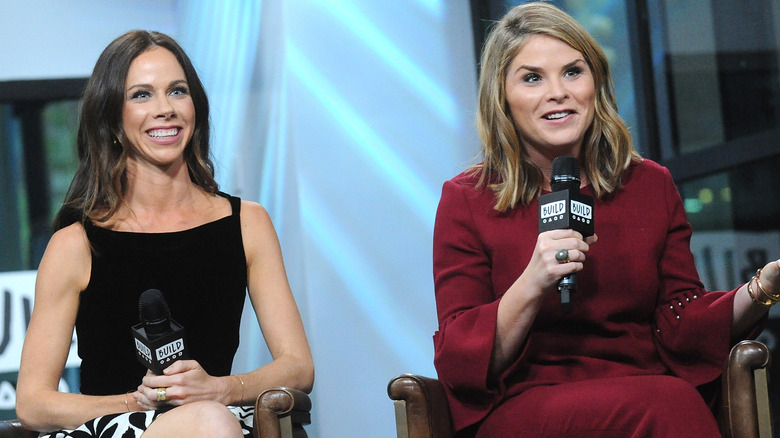 Desiree Navarro/Getty Images
Jenna Bush Hager explained that when she got pregnant with her third child, she was apprehensive about telling people. Her twin, Barbara Bush, and co-host, Hoda Kotb, were both trying and struggling to add to their families.
"When I got pregnant with Hal there was some guilt a little bit, for both Barbara and then I knew [Hoda] wanted another baby, and my mom said, 'Everybody gets their baby in their time.' And this is Barbara's time," she said on NBC's "Today" (per the Daily Mail).
Hager also wrote about the feeling in her book, "Everything Beautiful in Its Time: Seasons of Love and Loss." In the book, she recalled sharing news of her pregnancy with her parents. "They were delighted, but the first thing my father said was, 'Have you told Barbara?' I knew my father was worried that Barbara, newly married, would likely be trying soon for a baby if she wasn't already," Jenna wrote (per People). 
Jenna went on to share in her book that her parents, George W. Bush and Laura Bush, "went through so much" when they themselves were trying to have children, and as such, they were very sensitive to their daughter Barbara's feeling in the wake of Jenna's happy (yet slightly complicated) news. Jenna revealed that her father in particular thought Barbara may "understandably envy" her third pregnancy, and while the former first lady "scolded" the former president for applying "pressure" to Jenna in wake of her news, everything turned out okay for the growing family.