Is Dog The Bounty Hunter Back On The Brian Laundrie Case?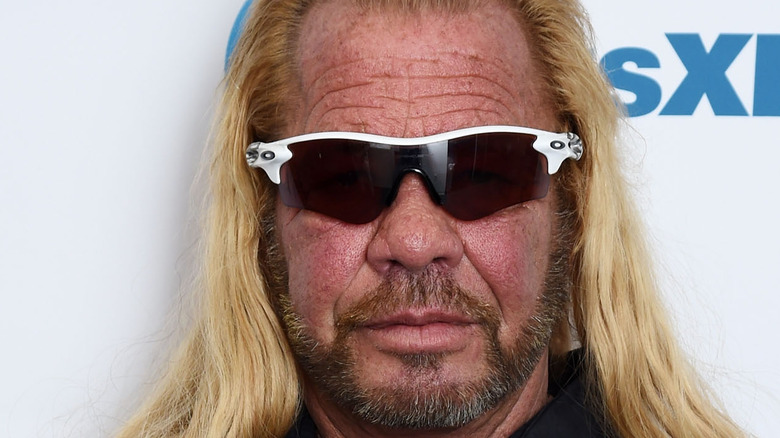 Ilya S. Savenok/Getty Images
The case of Gabby Petito's disappearance and the subsequent search for Brian Laundrie, Petito's partner who has been suspected of being involved in her disappearance, remains ongoing, and it's only getting twistier. This week, Petito's death was confirmed, and the coroner overseeing her autopsy ruled her death to be a strangulation (via CNN). Because of this, the search for Laundrie is picking up more than ever, as he was the last person to see the video blogger before he returned home from their road trip without her.
While police search for Laundrie and folks across the world attempt to dig up clues to his whereabouts online, another familiar name has entered the fray. Dog the Bounty Hunter, the famous television personality, began his own search for Laundrie a mere fortnight or so ago, and his search has been a rollercoaster. At one point, he believed he'd find Laundrie before police, but he also announced that he's ending his search for Laundrie.
The entire situation has left folks wondering if Dog is even licensed to be searching for Laundrie in the first place, per The Daily Mail. Whether he is or not, he's been helping, and he's even come up with his own scenarios surrounding Petito's death. According to The New York Post, Dog recently theorized that Laundrie called his parents from the crime scene right after allegedly killing Petito.
As his theories continue, the question is now whether Dog is back on the hunt for Laundrie after supposedly ending his search.
This Laundrie family member is the focal point of Dog's search now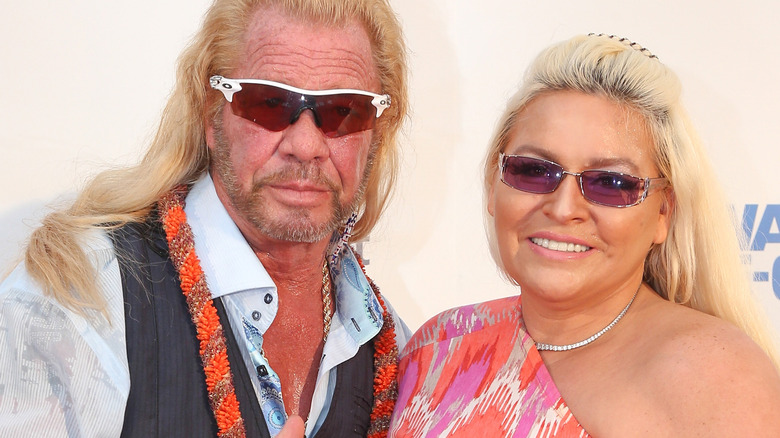 Darryl Oumi/Getty Images
Dog the Bounty Hunter smells suspicious matters are afoot, and he's going to get to the bottom of it. According to TMZ, Dog is back on the hunt for Brian Laundrie, including stopping by the home of Laundrie's sister, Cassie, on Wednesday, October 13. Dog has been injured since early this week — he hurt his ankle — but he's remained in Florida and is refusing to let the conversation around Gabby Petito's death die.
According to TMZ, Dog marched up to Cassie's house on Wednesday, arriving around 4:30 PT. No one answered his repeated knocks, however, but Dog assured cameramen at the scene that Cassie knows more than she's letting on — and he's determined to figure out what it is.
Until this point, Cassie has been quiet about Petito's disappearance and death. According to The Sun, she's said on the record a few times that she wanted Petito to be found safe and that she wants nothing more than to rebuild her relationship with her brother. "I've cooperated every way that I can. I wish I had information or I would give more," she's said.
Still, Dog doesn't seem so sure, and if there's one thing we know about TV's most famous bounty hunter, it's that he doesn't stop until he uncovers the truth.