The Cartoon Characters You Never Realized Were Voiced By J.K. Simmons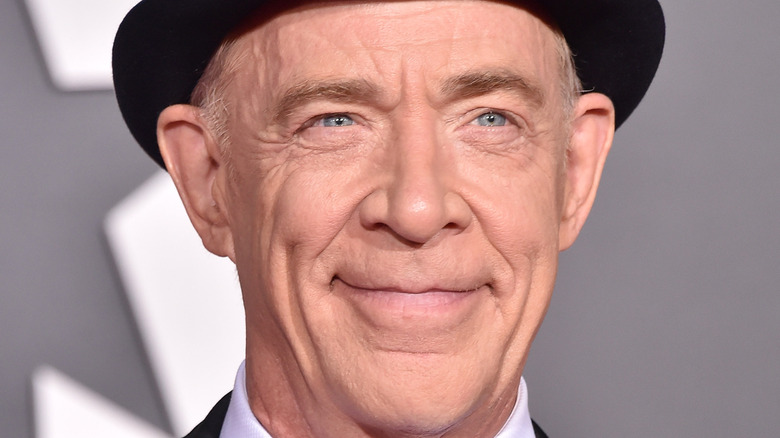 DFree/Shutterstock
These days, it's almost difficult to find a new movie or TV show that doesn't star J.K. Simmons. Between his appearances in "Palm Springs," "The Tomorrow War," "La La Land," and much more, Simmons has been keeping plenty busy.
At least partially responsible for Simmons' catapult to fame was his role as newspaperman J. Jonah Jameson in Sam Raimi's take on the "Spider-Man" trilogy (via Collider). "Those movies with Sam Raimi were great highlights of my life and career," Simmons told Collider. Another peak in his career came when he took home the Oscar for Best Supporting Actor for his role as a terrifying drum teacher in "Whiplash" opposite Miles Teller.
"The actual making of the movie was certainly a highlight of my career. [Director] Damien [Chazelle] went from boy wonder to self-assured filmmaker during that time period. It was only 19 days of shooting and it was just enjoyable," Simmons told the LA Times. "The numbers of offers [I got] definitely increased after that. I found myself in a position I never dreamed I would be in of not having to audition anymore and having offers come my way. That multiplied greatly after all the attention on 'Whiplash' and all the awards."
J.K. Simmons' more animated roles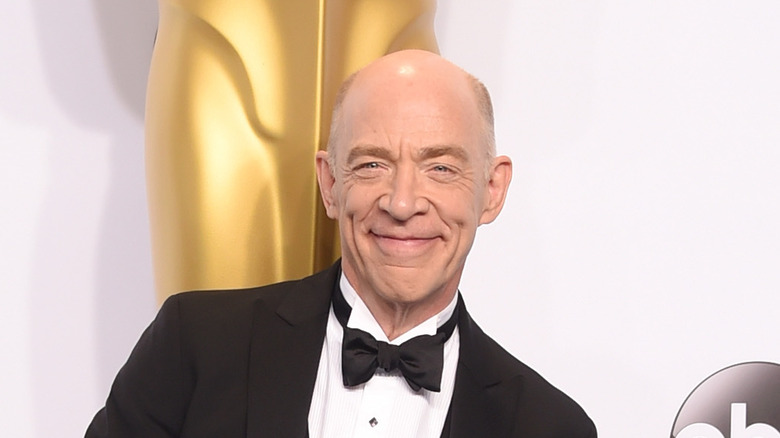 Jason Merritt/term/Getty Images
In addition to being able to see J.K. Simmons in countless TV shows and movies, you can also hear the actor in lots of places, too. Simmons has lent his voice to a number of animated characters — from his popular J. Jonah Jameson character in "Ultimate Spider-Man" to Mayor Leodore Lionheart in "Zootopia," Kai in "Kung Fu Panda 3," Omni-Man in the new series "Invincible," and more (via Behind the Voice Actors). Also among Simmons' most popular animated characters is Lenny Turtletaub in the Netflix show "BoJack Horseman."
"It's great fun to be a part of that," Simmons shared with the LA Times about "Bojack Horseman." The only downside? "Unfortunately because the schedules for most of the actors on the show are so busy we rarely get to work together," he said. "But it's really a joy to do."
Still, no matter what roles he takes on, J.K. Simmons tries to push himself outside of his comfort zone. "Sometimes I need to make sure that I'm not just being chickens*** and shying away from something challenging," he told The Guardian. "That's part of the joy of what I do, that I don't have to do the same thing over and over again."