Here's Where You Know The Voices In The Fudge Brownie M&Ms Commercial From
M&Ms have a whole range of wonderful flavors to choose from, with the Peanut and Peanut Butter ranking among the best according to a highly scientific taste test conducted by Insider  — the patriotic editions, alongside English Toffee and Orange Vanilla Crème did not fare as well — but are there any that sound quite as delicious as Fudge Brownie? Insider might have found them more suited for inclusion in an ice cream sundae than anything else, but they remain a fan favorite. 
In March 2020, Delish excitedly reported Fudge Brownie M&Ms were hitting shelves after being teased the previous August. "The more you chew, the more that fudgy quality of a soft chewy brownie comes through in flavor. It's still heavy in chocolate flavor and reminiscent of the classic M&M, but with that fudgy middle, it helps elevate the whole candy," gushed Instagram user Dad Bod Snacks. Of course, an A-list M&M needs an appropriate commercial, and Mars pulled out the big guns when it came to casting the voice of its newest addition.
A trio of stars portray the iconic candies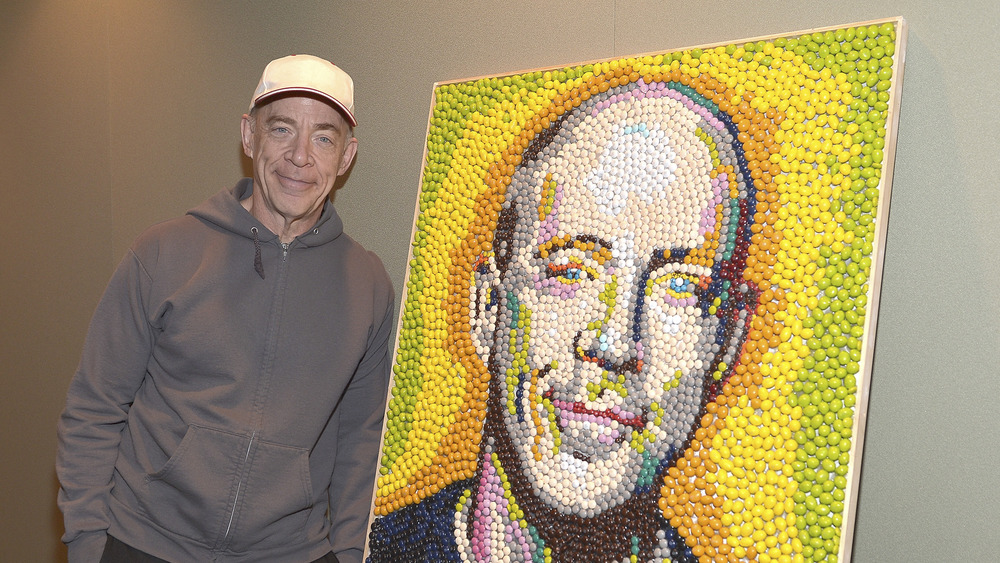 Charley Gallay/Getty Images
The hilarious new commercial finds the Red, Yellow, and Brown M&Ms sitting around enjoying some Fudge Brownie M&Ms and chatting about how delicious they are. The scene then cuts to poor Yellow trying his darnedest to squeeze the tiny chocolate candies into pre-made brownies and failing miserably, while almost burning the kitchen down, eventually ending up curled up in a ball crying on the counter. The point is it's hard to get that chewy brownie taste into a sweet, so the geniuses at Mars have clearly outdone themselves this time. And the A-list voices in the commercial are immediately recognizable to M&Ms aficionados, of course — and they should be recognizable to pop culture fans, too.  
As Daily Commercials notes, Red is played by legendary voice actor Billy West (Futurama, The Ren & Stimpy Show), Yellow by J.K. Simmons (Whiplash, Veronica Mars), and Brown by icon Vanessa Williams (Ugly Betty, Desperate Housewives). Simmons' role as Yellow has been a source of hilarity online for years, with BuzzFeed providing a reminder after he won his Oscar in 2015. The esteemed actor told the Daily Actor voice acting is more challenging. However, "I find it easier to make a wide, wide range of choices as a voice actor. ... [I]t's much, much easier to play the extremes and trust and leave it up to the directors, producer, editor, to make the final decisions." His impact is clear, particularly considering what Yellow goes through in this commercial.