Stacey Dash Opens Up About Her Deepest, Darkest Secret To Dr. Oz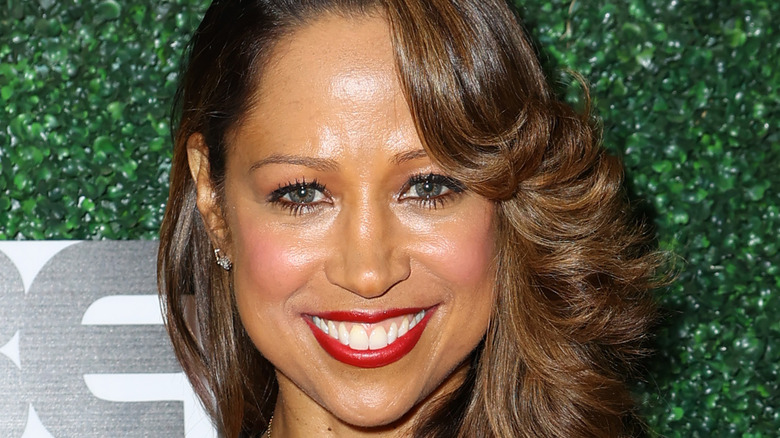 Jc Olivera/Getty Images
For those who haven't been paying attention in recent years and remember her only as Dionne, Cher's fashion-forward BFF in "Clueless," it might shock you to learn that actress Stacey Dash has re-emerged as a conservative pundit. 
As The Wrap notes, she's made many shocking claims, particularly through her unwavering support of Donald Trump, from taking aim at Beyoncé and Jay-Z to advising those suffering under the gender pay gap to somehow negotiate harder. Dash walked back some of her most headline-grabbing moments in early 2021, telling the Daily Mail in an interview that she essentially played a character during her time working at Fox News.
Confirming she's still definitely "not a feminist," the "Clueless" star talked said about her time at Fox, from 2014 to 2017. "It was who I was," she said. "I realized in 2016 that anger is unsustainable, and it will destroy you. What people don't know is I made a lot of mistakes because of that anger." 
Dash also railed against those who have dismissed her for supporting Trump and calling for an end to Black History Month. "I don't hate anyone, I don't know where that comes from," she said. Although the actress stands firm on certain opinions, she acknowledged she has regrets. "There are things that I am sorry for, things that I did say, that I should not have said them the way I said them," she said.
To that end, Dash is opening up about the darkest moments in her life to Dr. Oz.
Stacey Dash reveals her dark past to Dr. Oz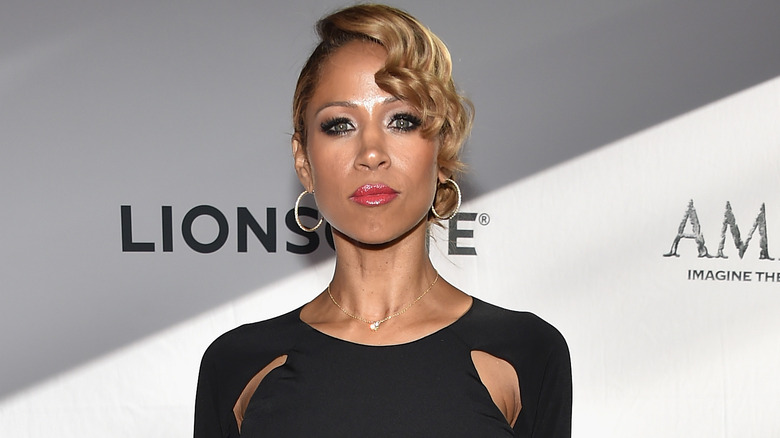 Alberto E. Rodriguez/Getty Images
According to Page Six, actress and conservative commentator Stacey Dash has revealed a devastating history of addiction and domestic abuse. She opened up to Dr. Oz about her past, admitting that she was taking 18 to 20 pills a day at one stage. The star, who found fame opposite Alicia Silverstone in the classic teen movie "Clueless" and later starred in Kanye West's music video for "All Falls Down," acknowledged that she "lost everything" because of her addiction. 
Hydrocodone, sold under the brand name Vicodin, is a prescription painkiller typically only given to those suffering moderate to severe pain. Doctors recommend taking no more than two 2.5- or 5-milligram tablets every four to six hours. 
Dash, who described the pill addiction as her "deepest, darkest secret" in an accompanying Facebook post, was taking well in excess of that. In fact, the actress acknowledged that there was a time when she would easily spend "about five to ten grand" per month on Vicodin alone. 
Elsewhere, Dash detailed an abusive relationship she was in during her 20s, which, at one point, left her nursing a broken arm. "He would beat me so bad, I couldn't get out of bed for two weeks," the actress revealed. 
Dash credits her strong faith with keeping her on the straight and narrow these days, though she admitted that some days are harder than others. 
If you or anyone you know is struggling with addiction issues, help is available. Visit the Substance Abuse and Mental Health Services Administration website or contact SAMHSA's National Helpline at 1-800-662-HELP (4357).
If you or someone you know is dealing with domestic abuse, you can call the National Domestic Violence Hotline at 1−800−799−7233. You can also find more information, resources, and support at their website.