Why Jennifer Lopez's Former Manager Thinks Ben Affleck Is The One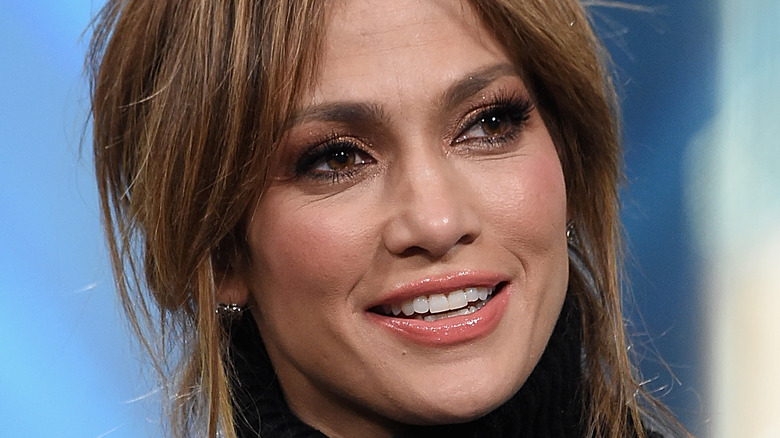 Jamie Mccarthy/Getty Images
Jennifer Lopez and Ben Affleck stunned fans earlier this year when they reignited their romance and got back together after nearly 20 years apart. The couple first began dating in 2002 after meeting on the set of their film "Gigli," per Vulture. They had a whirlwind romance and became a staple on the covers of tabloids across the country. 
Affleck and Lopez got engaged later that year, and the duo — dubbed "Bennifer" in the media — planned their wedding for September 2003. However, just one day before their ceremony was supposed to take place, the pair announced that they had canceled the event, citing "excessive media attention" as the cause. Sadly, the couple never made it down the aisle and announced their split in January 2004.
In April 2021, Lopez and Affleck made headlines when they were spotted spending time together. After their romantic reunion, sources told Fox News that things were going well for the couple.
"[They] have always had an inevitable and natural attraction towards one another," the source said. "Since they've reconnected, that has become even more apparent. They have realized that no time has passed and that they're 'bound to be.' They knew that they would reconnect at some point down the line and that time is now. Their connection is magical and they are both in a very stable headspace."
Now, someone close to Jennifer Lopez is speaking out about her rekindled relationship with Ben Affleck.
Ben Affleck and Jennifer Lopez could tie the knot this time, says her former manager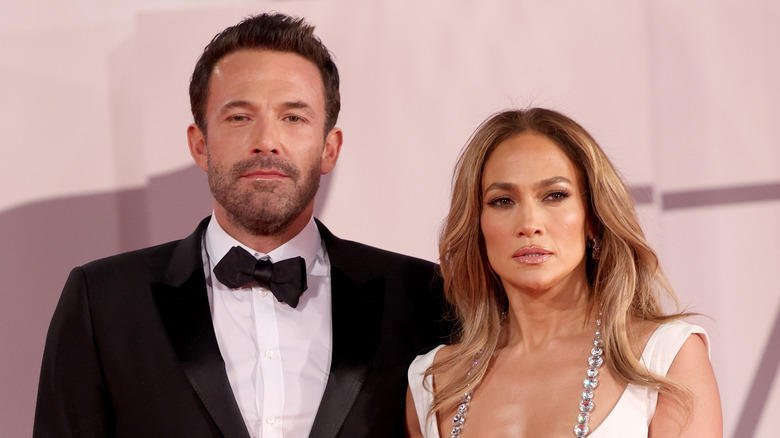 Franco Origlia/Getty Images
The Daily Mail reports that Jennifer Lopez's former manager Rob Shuter is sharing his thoughts about the singer's newly rekindled relationship with her former fiance, Ben Affleck. Shuter, who managed Lopez between 2003 and 2005 during her relationship and split with Affleck, says he believes the main reason Bennifer broke up was Affleck's addiction issues. However, now that the actor appears to be sober, Shuter thinks there is a real chance for the couple. 
"Ben was the one that got away. When they broke up his demons were a secret," he told the Daily Mail. "Since then, he has been very honest about his struggles and has confronted them. They had the right love at the wrong time. Now is the right time." He opined that Affleck and Lopez may finally tie the knot this time around.
However, Shuter didn't stop there. He also opened up about what Lopez is really like and what she taught him about kindness. "The cornerstone of kindness is acceptance and Jennifer Lopez really accepts who she is, she's comfortable in her own skin, she knows who is she, but most importantly, working with Jennifer, she's managed to turn down that nasty voice in her head that we all have telling us we're not good enough or smart enough, we shouldn't be doing this, a nagging self-doubt we have," he said.
Only time will tell if Shuter is right and fans finally get to see Lopez and Affleck have their happy ending.
If you or anyone you know is struggling with addiction issues, help is available. Visit the Substance Abuse and Mental Health Services Administration website or contact SAMHSA's National Helpline at 1-800-662-HELP (4357).