Prince William Shares How Son George Is Learning About The Climate Crisis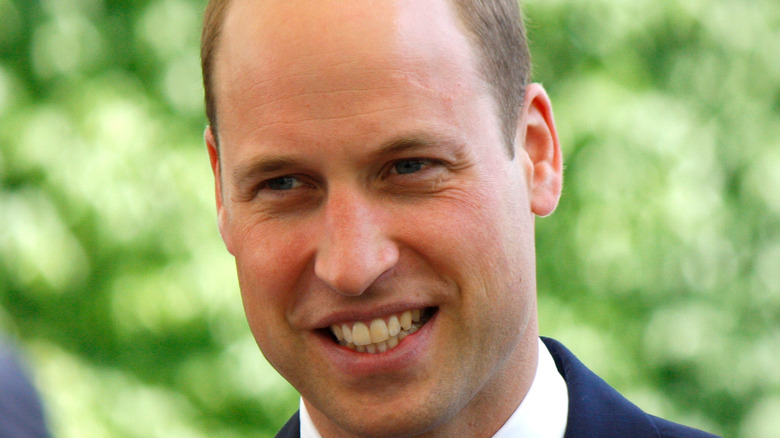 360b/Shutterstock
Climate has been a topic of concern for some time, and in mid-October 2021, The World Health Organization put out a new report saying that, "Climate change is the single biggest health threat facing humanity."
The British royal family has been doing its part to speak out and take action. Prince William and Kate Middleton will attend the inaugural Earthshot Prize ceremony on Sunday, October 17, 2021, which rewards those searching for climate change solutions and is funded by The Royal Foundation. Later in October 2021, William will also attend The United Nations Climate Change Conference, along with Queen Elizabeth and Prince Charles.
Recently, William discussed the topic on BBC's Newscast podcast, stating that people should be "trying to repair this planet, not trying to find the next place to go and live." He went on to say, "It would be an absolute disaster if [Prince] George is sat here talking to you or your successor ... in like 30 years' time, still saying the same thing, because by then, we will be too late" (via the Independent).
Prince George has tried to 'understand how' climate change has happened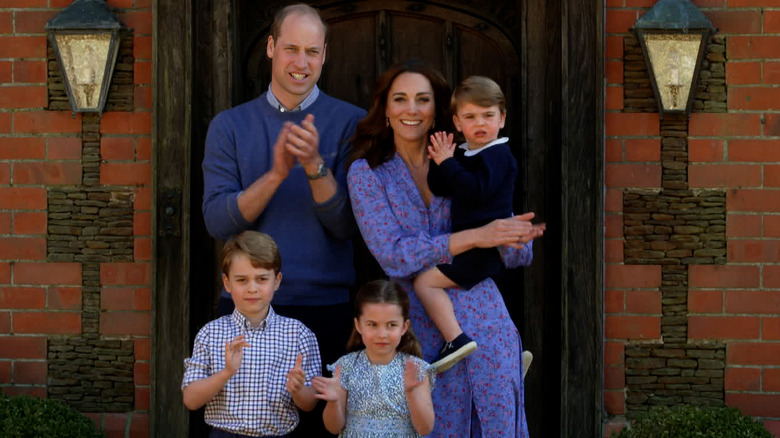 Comic Relief/Getty Images
While appearing on the BBC's Newscast podcast, Prince William went on to explain how his oldest son, Prince George, is learning about this crisis.
"So George at school recently has been doing litter picking, and I didn't realize, but talking to him the other day, he was already showing that he was getting a bit confused ... a bit sort of annoyed by the fact they went out litter picking one day, and then the very next day, they did the same route, same time, and pretty much all the same litter they picked up was back again. And I think that for him, he was trying to understand how and where it all came from. He couldn't understand, he's like, 'Well, we cleaned this. Why has it not gone away?'"
The Duke and Duchess Of Cambridge shared a clip on their official Instagram account, with a caption that read, "If we're not careful, we're robbing from our children's future." It's fair to say that climate change has become an issue of singular importance to the young royals.