Robin Williams' Daughter Zelda Shares Heartbreaking Plea With Fans On Twitter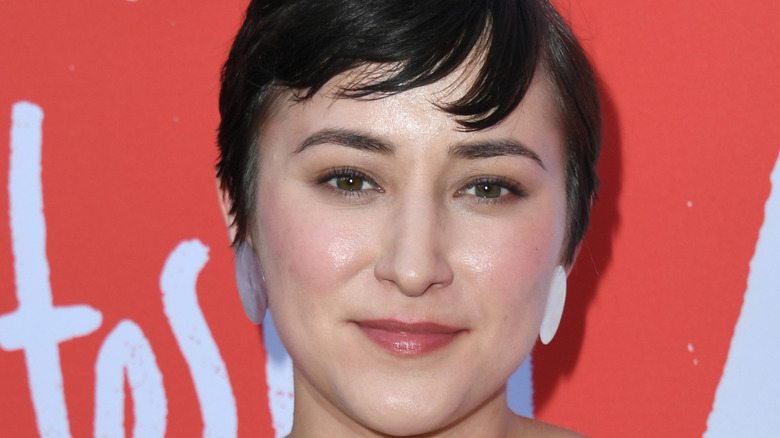 Jon Kopaloff/Getty Images
Robin Williams' daughter grew up to be a stunning adult, and even though she inherited money from Williams' net worth, she's never stopped working on her own acting craft, becoming a formidable force not only of a woman but also of an actor. Her name? Zelda Williams, and, as a cute aside, she grew up playing "The Legend of Zelda" video game series with her father, per The Hollywood Reporter.
The late Robin Williams died in 2014 in his home in Paradise Cay, California. He left behind a legacy that very few people in the world can match (via The Sun). He'll forever be known as one of the funniest people to ever live, and his children now carry his gauntlet forward. His son, Zak Williams, for example, has continued conversations about mental health following his father's death, which resulted from suicide.
Zelda, too, is carrying his legacy, but in the acting scene. She's starred in television series and films such as "Dead of Summer," "Were the World Mine," "The Legend of Korra," and "Dark/Web," among others (via IMDb). Her skills are only getting sharper with time. Still, some things are simply too much to handle sometimes. This is why Zelda took to Twitter with a heartbreaking plea.
Zelda Williams wants people to understand her grief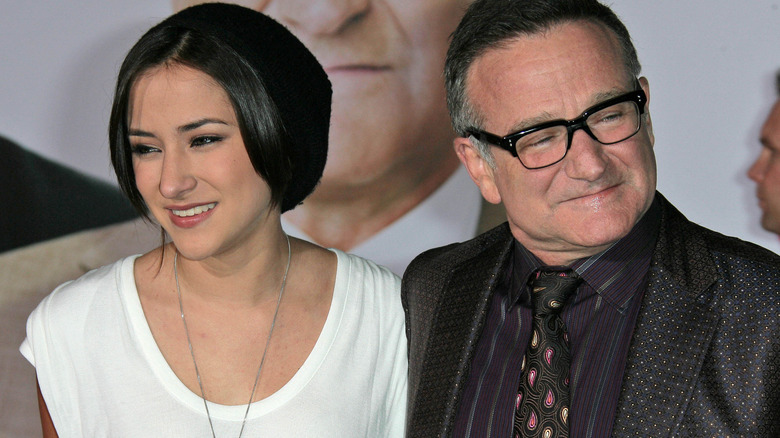 s_bukley/Shutterstock
Grief is hard for anyone, especially for the child of someone beloved by many. Because Robin Williams was a fan-favorite of millions of people — and because he starred in so many projects — folks imitate him often, only they're sending their impersonations to Zelda Williams. This, of course, is emotionally harmful to her as she doesn't need constant reminders of her father's death.
According to The Daily Mail, Zelda took to Twitter to tell people to stop forwarding her impersonations of her late father. An uptick in shares occurred following a new video from actor Jamie Costa that went viral. It features the actor impersonating Williams, and people have loved the impersonation so much that they want Zelda to see it. She just doesn't want to, and rightfully so.
"Guys, I'm only saying this because I don't think it'll stop until I acknowledge it... please, stop sending me the 'test footage,'" Zelda wrote on Twitter. This is especially hard for her because she's pleaded this before. Last year, she wrote, "It's hard for me on regular, good days to remain the person expected to graciously accept the world's need to share their memories of him and express their condolences for his loss" (via The Daily Mail).
"Jamie is SUPER talented, this isn't against him, but y'all spamming me an impression of my late Dad on one of his saddest days is weird," Zelda said, concluding her tweet on Tuesday.
August marked seven years since her father's death. Ultimately, everyone should respect her wishes and let her grieve.