What Lilibet's Christening Might Say About Prince Harry's Relationship With The Royals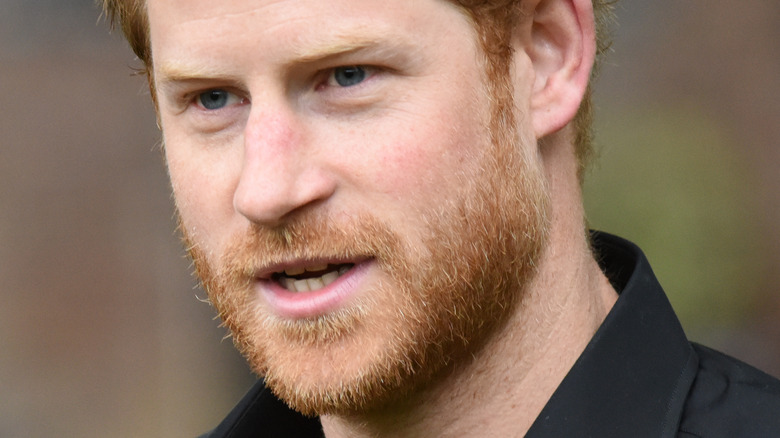 Bart Lenoir/Shutterstock
Prince Harry and Meghan Markle's plans for the christening of their daughter, Lilibet Diana, are making headlines. The Duke and Duchess of Sussex haven't officially announced any plans for the event, but fans are interested to see if baby Lili will be taken to the U.K. for her special day. Of course, there is conflict. Over the past two years, the royal family has reportedly been at odds with Harry and Meghan. The couple, who exited their roles as senior members of the firm in early 2020 (via People), have also publicly criticized the royal lifestyle and family during interviews. This has allegedly caused a rift between Harry and his family, especially his brother Prince William, per Cosmopolitan.
This week, a palace source told The Telegraph that Meghan and Harry have no plans to return to the U.K. for Lilibet's christening. "There will not be a christening in the U.K. It is not happening," the insider stated, while a second source told the outlet that it is "highly unlikely" that the Sussexes would come home for the event, despite the fact that it's tradition for royal babies to be christened in the Church of England. 
Now, one royal expert claims that, if Lilibet isn't christened in the U.K., it will say a lot about the state of Harry's relationship with the rest of the royals.
Could this indicate a lack of trust within the royal family?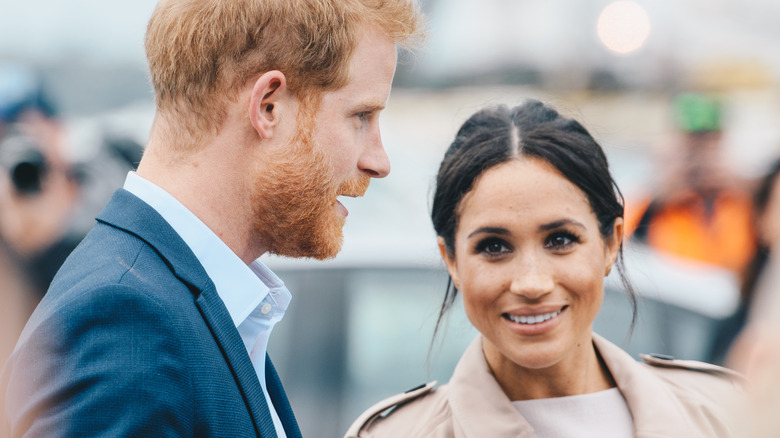 Shaun Jeffers/Shutterstock
Royal expert Andrew Morton tells The Daily Beast that there may be a number of reasons why Prince Harry and his wife Meghan Markle may choose not to hold their daughter Lilibet Diana's christening in the U.K. Morton, a well-known royal biographer, says that the pandemic and traveling with two small children overseas may deter the Sussexes from making the trip. "There are certain practical matters, of course, to do with diaries, the queen's plans for Christmas at Sandringham, COVID vaccination and bringing children from LA to London, but as well as all those factors there is also clearly a lack of communication between the two parties, brought about by distance and by what has happened over the past year," he said.
If little Lili's christening isn't held in the U.K., however, it could prove just how broken Harry's relationship with his family really is, claims Morton. "There is a basic lack of trust on both sides. So it would be naïve to say there wasn't already an absence of trust between the various parties." 
With all the speculation surrounding the situation, Harry and Meghan released a statement this week to clear up any rumors. "Plans for the baby's christening have not been finalized, and as such, any assumptions about what will or will not take place are mere speculation," their spokesperson told E! News. Only time will tell how this all plays out, but royal watchers will definitely be waiting for an announcement about the christening.