How Princess Diana Is Looming Even Larger In Hollywood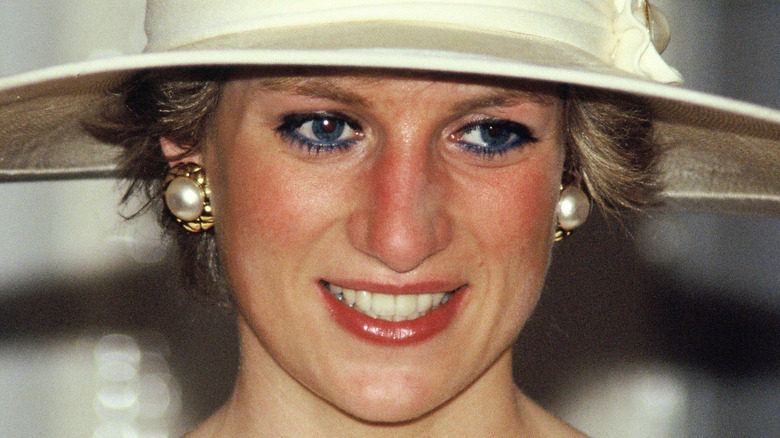 Georges De Keerle/Getty Images
Princess Diana has remained one of the most notable, late public figures in both British and American pop culture. From her dedication to philanthropic outreach to her tragic end, there have been numerous portrayals of her in television and movies. With the royal family, and Prince Harry in particular, in the spotlight more than ever; Diana is not leaving the screen any time soon. 
Despite the almost endless stream of performances meant to bring the late Diana's story to life, there are questions about the ethics of doing so. Diana was famously hounded by the media, with many attributing her death to an attempt to escape the paparazzi following her. For this reason, the coverage surrounding her even after death has some concerned with the morality of doing so. Most recently, Kristen Stewart took on the persona of the People's Princess in the new film, "Spencer" — a role that Stewart has discussed openly as a major step in her career. At the Toronto International Film Festival, she spoke about this very topic and how she views her representation of Diana's life. 
"I've been asked a lot about whether or not it's cool to try and tell someone's story when they're not around and somebody who was already so sort of invaded and taken from," she said (via Cinema Daily). "We really don't profess to know anything or present any new information ... We can't stop talking about her. My hope is that because we made it so personal."
Princess Diana in film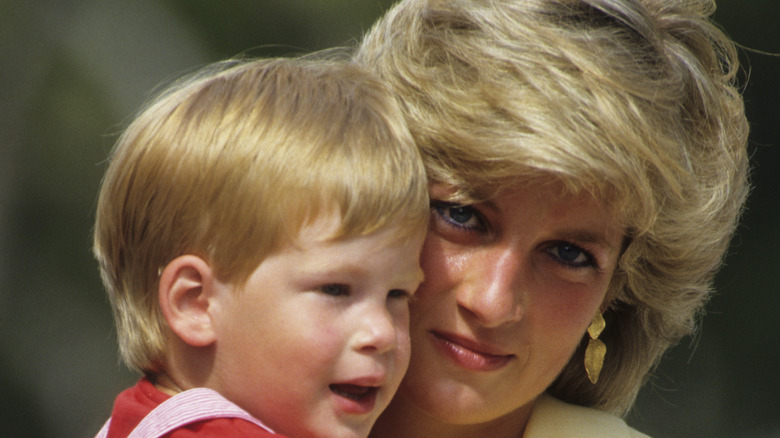 Georges De Keerle/Getty Images
But Kristen Stewart is far from the first actress to portray Princess Diana on screen. Another star who dipped her toes in the pool of Princess Di for quite some time is Emma Corrin, star of "The Crown." Both Stewart and Corrin have commented on one another's performances, speaking high praise of one another. Stewart told Entertainment Weekly that she is a fan of "The Crown," and Corrin as well. "I think [actress Emma Corrin] did a really beautiful job," she said. "I mean, not to say that my opinion matters at all, but I loved her in it, truly."
Despite concerns over so many adaptations of Diana's life, Corrin told Deadline that she believes it is something to be celebrated. "I think it's wonderful, it's just great, because obviously [Diana] should be celebrated, and actually, I think it's so interesting to see so many different portrayals of her," Corrin said. She also added that she hopes the different actors will "be bringing out different nuances of her and different aspects of her story."  
While public interest in Princess Diana has never faded out of existence, news of Prince Harry's new book that is reputed to include details about his mother has certainly done its part to make her a common subject (via USA Today). With both of her children very much still in the limelight and remembering their mother, portrayals of Princess Diana will likely grace our screens from years to come.