Here's How Emma Corrin Perfected Her Diana Role In The Crown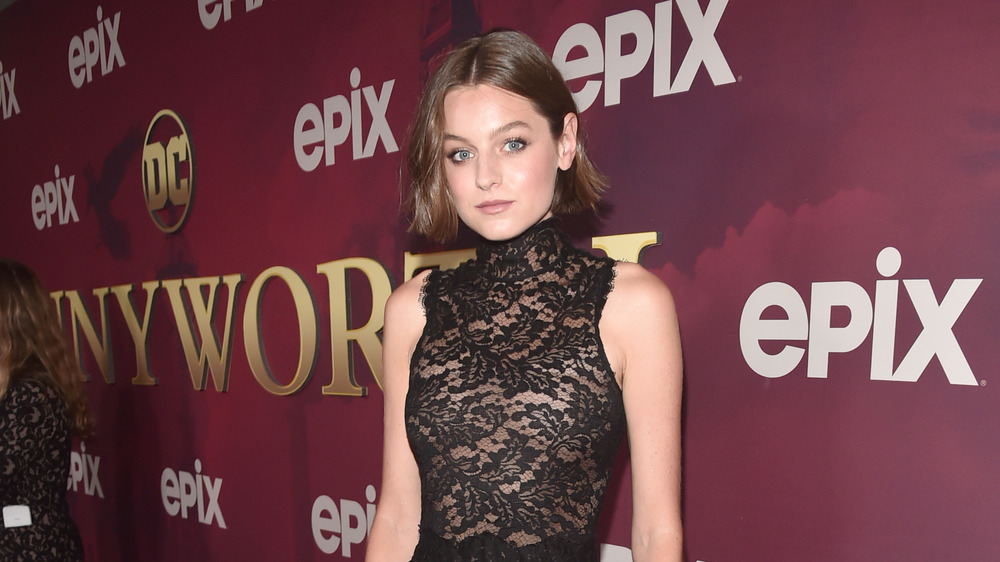 Alberto E. Rodriguez/Getty Images
The People's Princess was certainly a role with big shoes to fill during the fourth season of the Netflix series, The Crown. As the show's latest installment came to air, many wondered who would have the honor — and challenge —of doing Princess Diana justice.
This season features Olivia Coleman as the Queen and Gillian Anderson as Margaret Thatcher throughout a somewhat tumultuous period in British history. Adding to that tumult is the young Lady Diana Spencer, whom the royals have a difficult time understanding. Emma Corrin, a 24-year-old British actress, wound up with the role on a whim, with co-star Josh O'Connor, who plays her husband, calling her resemblance to the late Princess "spooky."
"When I first met her, I walked into a room where they were casting Camilla, and Emma Corrin was there to read [scenes as] Diana before they were even thinking about Diana. I was like, 'I don't know who this girl is, but she literally is Diana,'" he told Glamour. 
From Diana's voice to her mannerisms, Corrin had to study hard. She told the magazine that she worked with a dialect coach to nail the Princess' unique inflections. "She has a downwards inflection on the end of her sentences or words," Corrin explained.
Emma Corrin only watched one film to prepare for her role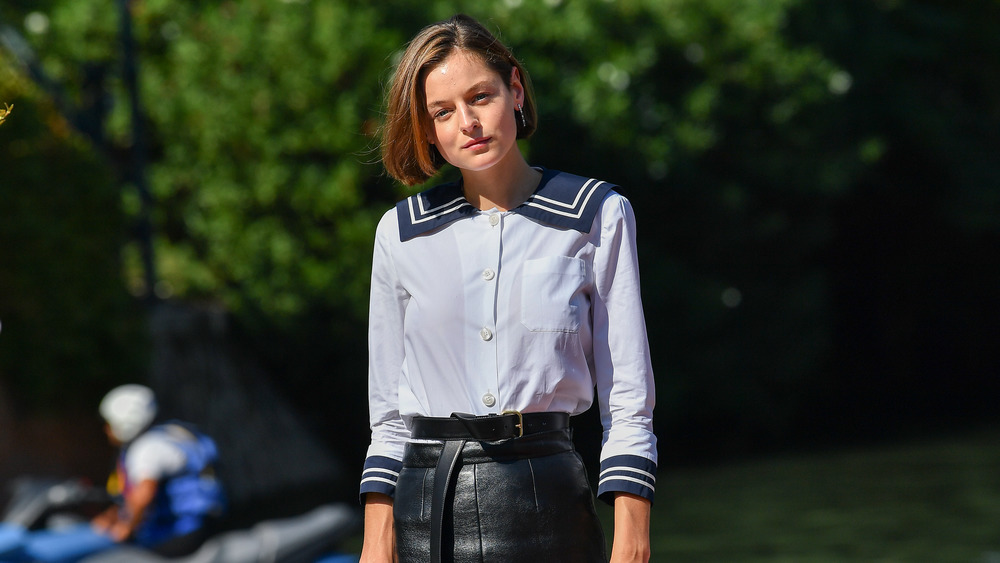 Jacopo Raule/Getty Images
As many actors who portray real-life characters do, Corrin had to watch film to prepare for the biggest role of her life so far — but not just any film. According to Glamour, Corrin only watched the Netflix documentary Diana: In Her Own Words to prepare. "I didn't watch another documentary," she explained. "I don't think I would have got the part without it. Honestly. I watched it before I did any audition. I haven't watched it in about a year, but it still comes up every day on my Netflix: 'You wanna watch this again?'" 
Furthermore, Corrin prepared by having meetings with Diana's private secretary, Patrick Jephson, Refinery29 asserts. Jephson reportedly aided in Corrin's replication of the princess' mannerisms and airy movements.
"I feel I've got to know Diana like you would a friend," the actress told Vogue. "I know that sounds really weird, but I get a great sense of companionship from her. I suppose, over time, you kind of start to patch together a sense of empathy and a sense of understanding. I love figuring people out."
With old-fashioned acting chops and the help of people close to her subject, Corrin managed to nail a figure that millions of people have adored for decades.