Why Fans Say This Meghan Markle Interview From 2015 Predicts The Royal Exit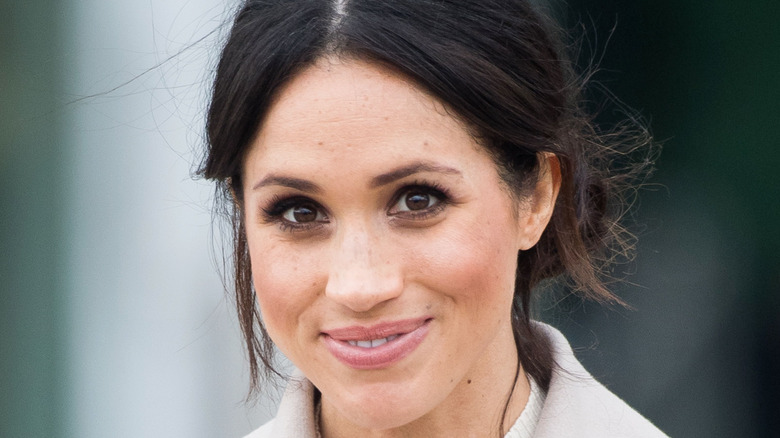 Naresh777/Shutterstock
When Prince Harry announced in 2020 that he was stepping away from his royal duties — and moving his family to California — many fans of the British monarchy blamed his wife, Meghan Markle, for the decision. At the time, however, the couple placed most of the reasoning for their departure on the British press. "We all know what the British press can be like and it was destroying my mental health," Harry said in an interview on "The Late Late Show With James Corden" (via NBC News). "This is toxic, so I did what any husband and what any father would do — I need to get my family out of here."
Harry and Meghan's bombshell interview with Oprah Winfrey also revealed issues the couple had within the royal family, which included an alleged discussion about "how dark" their son Archie's skin tone would be, Prince Charles' cutting off communication with Harry, and Meghan feeling suicidal (via CBS News). They went on to accuse the royal family of failing to protect them, saying that if they had done so, "we wouldn't have left."
But a past interview Meghan did with InStyle could have been a precursor to the couple's royal exit, even though it was done one year before they even met.
If you or anyone you know is having suicidal thoughts, please call the National Suicide Prevention Lifeline​ at​ 1-800-273-TALK (8255)​.
Meghan Markle recommends rising above the drama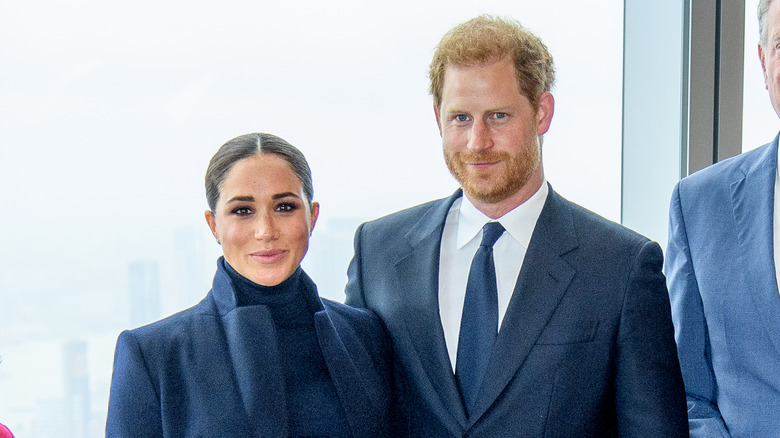 Roy Rochlin/Getty Images
In a 2015 interview with InStyle – one year before she even met Prince Harry — Meghan Markle talked about how to be a "girl boss" and the art of rising above toxic drama. The interview resurfaced after Harry and Markle announced plans to become "impact partners" and investors of a financial technology firm called Ethic. "I think the biggest part of being a girl boss in the office, at home, or anywhere you go is just knowing your value," she told the outlet. "As you get older, you become more comfortable in your skin and comfortable in saying 'no' to things."
In addition, she stressed the importance of not getting caught up in drama — both in and out of the office. "You'll be endlessly happier for it. If you want to do that, save that for drinks after work with your girlfriends," she explained.
Social media users were quick to point out that well before entering the royal family, the Duchess of Sussex made it clear she wasn't going to put up with any disrespect, with one writing, "2015 Meghan Markle already knew her worth," on Twitter.