Why Meghan And Harry Are Being Criticized Over Their Recent Investment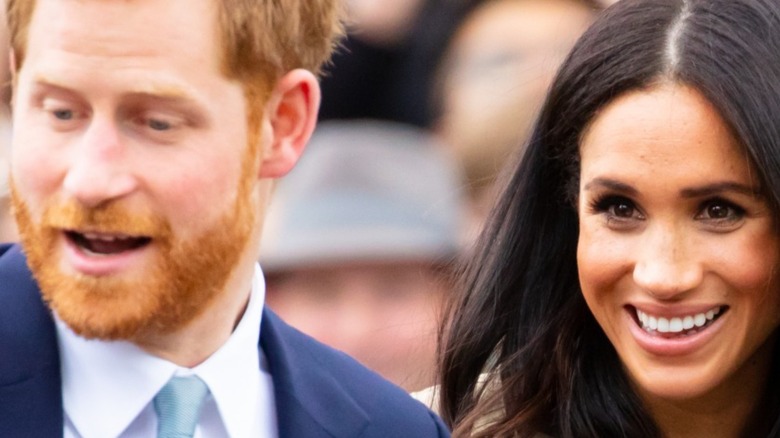 FiledIMAGE/Shutterstock
Even though Harry and Meghan are no longer in the employ of the royal family, they're still not short of the ready. While a GoFundMe account set up by a fan to help them make the payments on their $14.6 million California palace fell about $14.599 million short of the goal (via the Internet Archive), it seems they've got some spare change left over to invest in the stock market. Got to save up for the kids' college funds, after all, since who knows what tuition's going to look like in the 2040s?
In keeping with their brand, Meghan and Harry chose to join forces with a financial firm called Ethic that claims to offer socially responsible investment opportunities. With great fanfare, the Sussexes announced their new partnership to the media. As Meghan told DealBook (via The New York Times), "My husband has been saying for years, 'Gosh, don't you wish there was a place where if your values were aligned like this, you could put your money to that same sort of thing?'" 
Well, the couple may have thought their financial dreams were finally coming true, with Harry getting excited about the possibility of making sustainable investing cool with the kids. Sadly, it seems he and his wife should have done a little more homework before taking their new financial management partner at face (or name) value. Ethic, it seems, may have questionable ethics when it comes to their own portfolio.
Investment firm Ethic doesn't live up to their name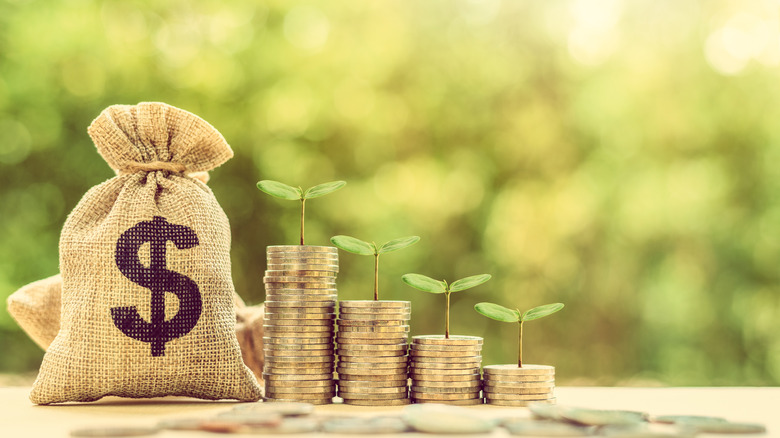 William Potter/Shutterstock
Ethic, according to The New York Times, claims to screen the companies they invest in for sufficient social credit in the areas of labor relations, racial equity, and climate sustainability. So what types of socially responsible companies do they wind up investing in after such a thorough vetting? According to an investigation by the Daily Mail, it seems Ethic is a little light on organic coffee collectives, but heavy on the same questionable companies that less socially responsible financial firms are also putting their money into.
Ethic's holdings, as its Securities and Exchange commission filings reveal, include big pharma, oil companies, major auto makers, airlines, and even snack food conglomerate Mondelez, a company that Greenpeace claims is responsible for the destruction of nearly 25,000 hectares of endangered orangutan habitat. As Harry, like his dad, is a champion of environmental causes, this revelation can't have sat too well with him. Even more of a shocker –- and sure to displease Meghan -– is the fact that Ethic is also heavily invested in social media companies, holding millions of dollars worth of shares in Twitter, Facebook, and the parent company of both YouTube and Google. Hmmm, those investments don't really align with the Sussexes' publicly-stated privacy concerns. 
While the couple has yet to comment on these new allegations regarding their not-so-ethical investing partner, perhaps they'll take it as a wake-up call to be a bit more selective when tailoring their own portfolio.