The Truth About Ryan Reynolds' Little Sabbatical From Acting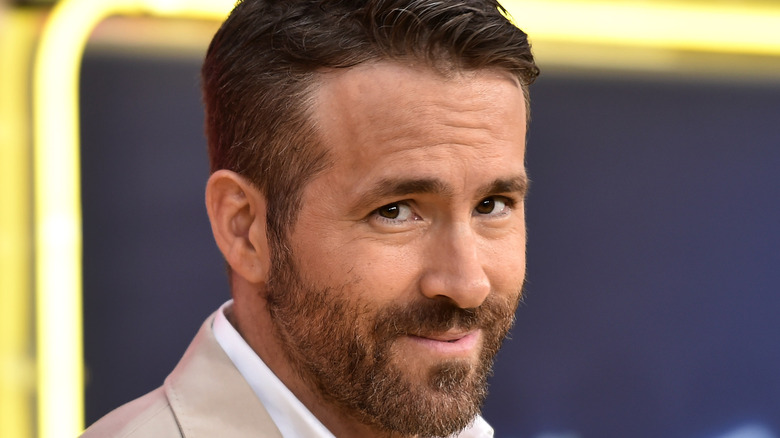 Steven Ferdman/Getty Images
The past few years have been a whirlwind for Ryan Reynolds. The beloved comedic actor finally made his dreams of playing legendary comic-book antihero Deadpool a reality, admitting to the Los Angeles Times in 2016 that it had taken a whole decade to get the first movie off the ground. Reynolds committed to the character all the way back in 2005, and from that moment on, "It would vanish off the radar, then it would come back. It was a real sort of emotional yo-yo."
As the actor admitted, "I've always likened it to the worst relationship I've ever been in: on-again, off-again, occasionally sleeping together, which just causes more pain. And then finally it ended in a really lovely wedding." 
It all worked out for the best, of course, with Forbes placing Reynolds as the second highest-paid actor in the world in 2020, behind only Dwayne Johnson. However, despite the fact he's at the top of his game, the "Deadpool" star is taking some time off. 
Ryan Reynolds is taking time out for his family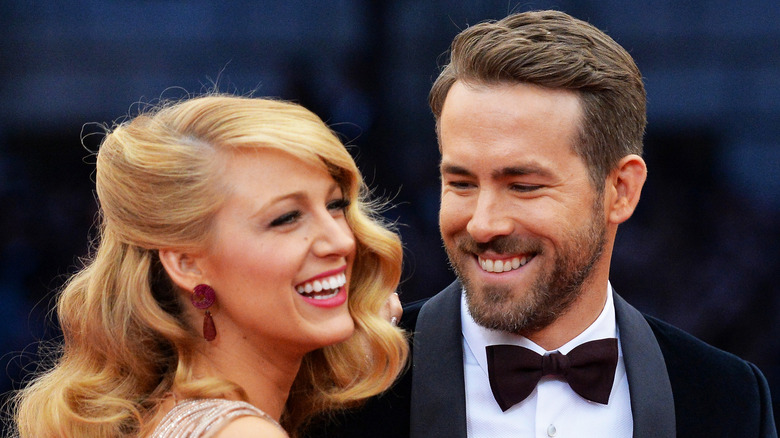 Mike Coppola/Getty Images
Actor Ryan Reynolds took to Instagram to announce he's taking "a little sabbatical from movie making" after finishing up his latest project, "Spirited." Admitting the film was "challenging," the "Deadpool" star argued the timing was perfect to take a break. His wife, Blake Lively, commented on the post in typically hilarious fashion, quipping, "Michael Caine did it first." Rumors surfaced over the weekend the British icon was retiring. However, Caine's reps reassured Variety that wasn't the case just yet. Reynolds has had an incredibly busy year already, with "The Hitman's Wife's Bodyguard" and "Free Guy" following in quick succession, while Netflix action flick "Red Notice" is due to drop very shortly (via IMDb).
According to Us Weekly, Reynolds subsequently clarified he was taking a step back to spend more time with Lively and their three daughters. The actor cheekily shared a screengrab with a definition of the word "sabbatical," pointing out it could feasibly last anything from two months to a year. Although there were several suggestions as to why someone might take such a break, Reynolds crossed them all out and wrote simply "parent." 
The actor previously confirmed, during a 2018 appearance at AOL Build, that he and Lively take turns working so that one of them is always at home with the girls. As Reynolds explained, "I never want to be on my deathbed, and look back and just go, 'Oh, I missed out.' I love being with my kids."