Did Camilla Parker Bowles Really Pull This Mean Girls Move Right Before Diana's Wedding?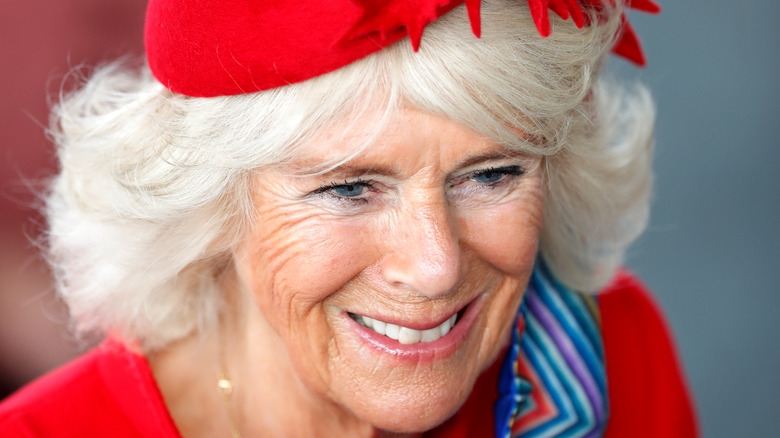 Max Mumby/indigo/Getty Images
In 1980, Lady Diana Spencer and Prince Charles began dating and their love affair was nothing short of a whirlwind. They were engaged by February 1981, and just like that, they wed a few months later in July (via Marie Claire).
In 1986, Charles' affair with Camilla Parker Bowles officially started (the pair met all the way back in 1970, as noted by Town & Country) and Diana confronted her about it, saying, "I know what's going on between you and Charles, and I just want you to know that ... She said to me: 'You've got everything you ever wanted. You've got all the men in the world [falling] in love with you, and you've got two beautiful children, what more do you want?' So I said, 'I want my husband.' And I said, 'I'm sorry I'm in the way ... and it must be hell for both of you. But I do know what's going on. Don't treat me like an idiot,'" (via The Telegraph).
Of course, divorces came shortly thereafter, and Charles married Bowles in 2005. But throughout her marriage to Charles, Diana was exposed to the stresses that accompanied her husband's relationship with Bowles, and to that extent, Bowles herself made a surprisingly garish move shortly before Diana married the future king of England. 
Camilla Parker Bowles left Diana a note shortly after her engagement to Charles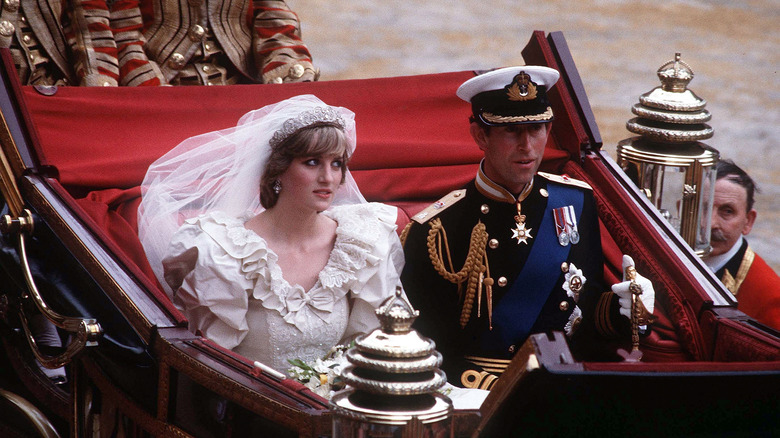 Anwar Hussein/Getty Images
Prince Charles admitted that he had an affair with Camilla Parker Bowles, and that said-affair started in 1986. But according to Cosmopolitan, the bond shared between Charles and Bowles was a problem "from the very beginning" for Diana Spencer. As aforementioned, the two met in 1970, dated until Charles left for the Royal Navy, and even though she wed Andrew Parker Bowles in 1973, Charles became the godfather of Bowles' son, Tom.
Even though Diana married Charles, she was reportedly always worried about his bond with Bowles. "I think the fixation was always there in the back of her mind, but, of course, I suspect it really started on the wedding day itself," royal commentator Julie Montagu told Us Weekly. "We know that Diana looked out at the enormous congregation with thousands of people ... And she saw [Camilla], she looked for her, and in one sense, it was looking at her saying, 'Right, he's mine. I've got him.'"
Recently, on a new CNN series titled "Diana," broadcaster Bidisha Mamata discussed what Bowles did after finding out about Diana's engagement to Charles. "Camilla Parker Bowles left Diana a note saying 'Such exciting news. Love to see the engagement ring.' That's like a real mafia thug move. That's so 'Mean Girls,' it's unbelievable. That's a power move right there," Mamata said (via The Mirror).