Here's How Andy Richter Became Conan's Sidekick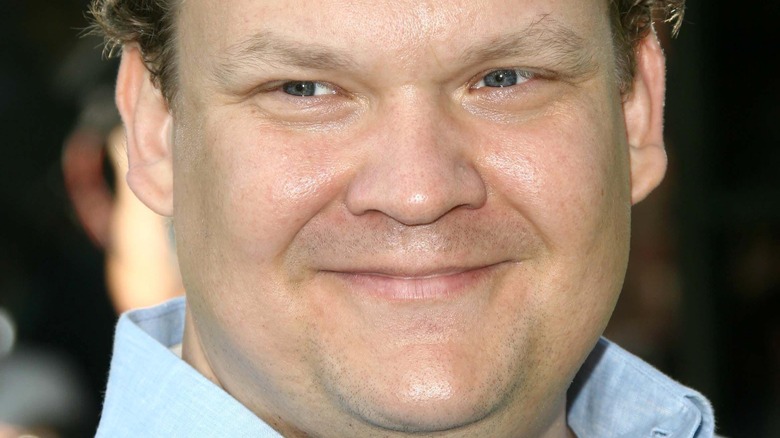 s_bukley/Shutterstock
Andy Richter wasn't entirely sure about becoming Conan O'Brien's sidekick in the beginning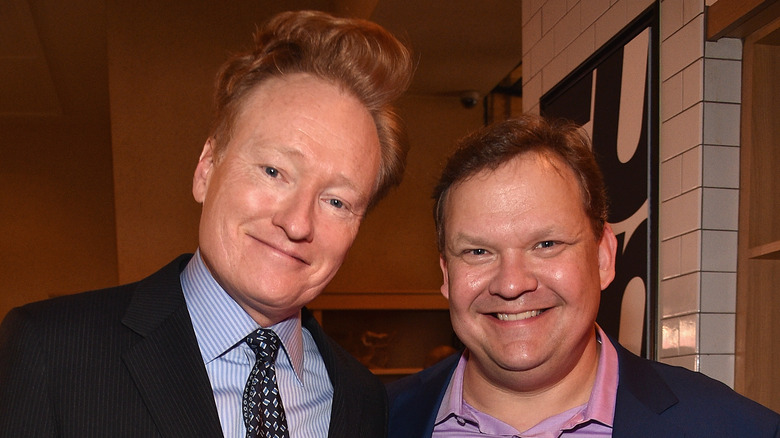 Kevin Mazur/Getty Images
Like many talk shows at the time, Conan O'Brien's tenure on "Late Night" included a sidekick. And Andy Richter found his way to O'Brien thanks to the first head writer of "Late Night," Robert Smigel. A meeting was set up between the two comedians, and Richter told The New York Times that they "hit it off immediately" thanks to their similar sense of humor. "I knew I'd met someone who's stupid in the way that I'm stupid and ... just wants to have fun," Richter explained.
But even when the two first met, Richter wasn't aware that Smigel and O'Brien were testing him out to become a "supporting player" to the host, as Richter described it. And when he got the role, Richter wasn't entirely convinced about being O'Brien's sidekick at first, as the show would be a "hybrid talk show-sketch" and the comedian was potentially interested in becoming a character rather than sidekick. As for what changed his mind, the comedian had this to say. " ... I went back to my office and right as my butt was hitting my office chair, I thought, 'Who am I kidding?'" Richter recalled to The New York Times. "'Yes, I'll be on TV every night.'"
For his part, O' Brien most recently sung Richter's praises on the final episode of "Conan" in June. Calling him "one of the funniest people I've ever met," O'Brien said Richter is "a brilliant man, and I'll love him forever."