The Real Reason Conan Ended His TBS Show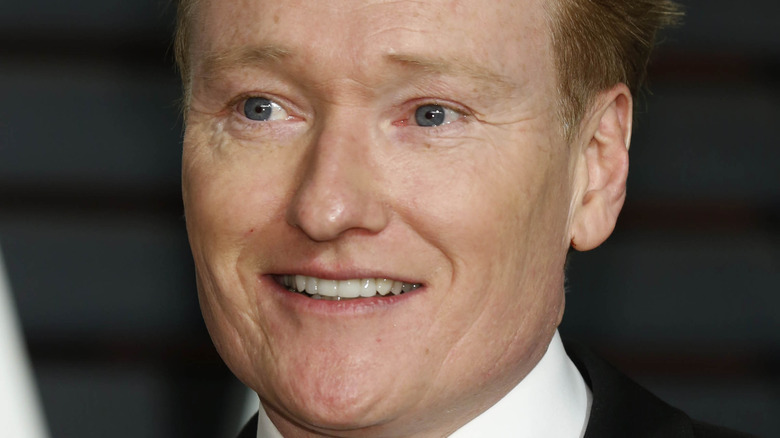 Kathy Hutchins/Shutterstock
The last episode of Conan O'Brien's TBS show saw just how much the late night host has achieved since "Conan" came to be in 2010 (via YouTube). Despite gaining the majority of his popularity from his gigs on "Late Night" and "The Tonight Show," it was "Conan" that truly solidified O'Brien as one of a kind thanks to his chaotic humour and unique segments and sketches.
In November 2020, the comedian announced that "Conan" had run its course and would end in 2021 (via Warner Media). That came to pass on June 24 (via The Hollywood Reporter), and now fans of the writer and comedian will have a long wait until the towering late night host is back on their screens. That's because O'Brien announced that'll he'll be moving to HBO Max with a variety show in the near future, which he says will be the "fourth iteration of the program."
But is this the real reason why Conan O'Brien ended his TBS show?
Conan wanted to expand his presence digitally following his TBS show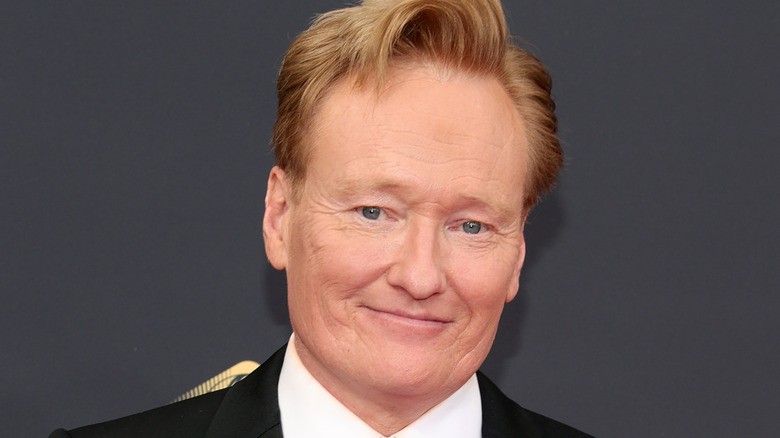 Rich Fury/Getty Images
Thankfully, yes. There are no plans of retirement or any other reasons in Conan O'Brien's near future. Talks for Coco to move to a streaming platform have been in the works for quite some time, as far back as 2017 to be exact. As TBS president Kevin Reilly told The Hollywood Reporter, the television landscape is ever-evolving and he and O'Brien are trying to adapt. "He's going to continue to have a daily relationship with an audience," Reilly explained, adding "I don't know whether that will be on a number of different services, including TBS."
Well, so far it seems that what will be continuing is the amazing "Conan Without Borders" specials, as well as O'Brien's successful podcast "Conan O'Brien Needs A Friend." Both shows have major viewership online, which was partly why "Conan" was cut down to half an hour in 2018 so that O'Brien could "use more of his time expanding his presence on digital, live, and social media platforms" according to Good Housekeeping.
As for his upcoming HBO Max series, there's not a lot of info on that yet. But O'Brien seems as pleased as his audience that he gets to continue being a late night host. "I honestly love hosting a late night talk show," he told his audience during the last show (via HITC). "I always thought it was the job I was born to do. But every so often I like to try my hand at a different career."