Colin Powell's Vaccination Status At The Time Of His Death Has Twitter Talking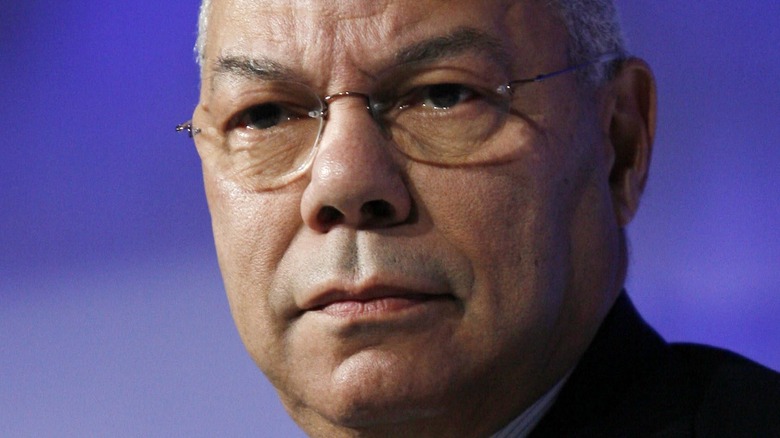 stocklight/Shutterstock
As shocking as it was to learn that Colin Powell had died at the age 84, it was very unsettling to find out the former secretary of state succumbed to complications from Covid-19, despite being fully vaccinated (via CNN). Early headlines about the general's death had Twitter freaking out, since it's clearly troubling that a fully vaccinated person died of the novel virus.
Even public figures were tweeting about the scary fact that Powell died of Covid-19 even with the protection of the shots. Vernon Jones notably tweeted, "@CDCDirector @CDCgov, tell the American people the truth. Are people that are fully vaccinated dying of covid?"
Podcast host CJ Pearson tweeted, "Will the media point out that Colin Powell died despite being fully vaccinated the same way they point out when people aren't when they die?"
Luckily, before the Twitterverse could descend into too much disinformation, outlets like The New York Times started reporting that Powell was also suffering from cancer and a weakened immune system when he contracted Covid-19. The newspaper informed readers that the former secretary was formerly diagnosed with multiple myeloma, which is cancer of white blood cells in bone marrow, and that the condition not only weakened his immune system, but also made the vaccine less likely to work in his case.
Twitter users share the rest of the story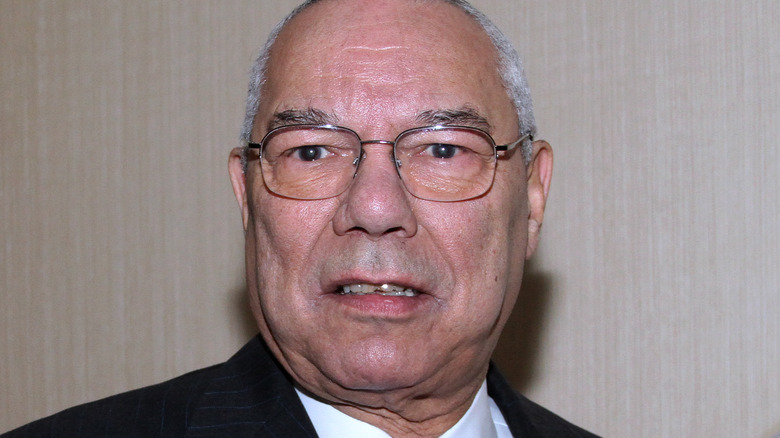 Donna Ward/Getty Images
As it came to light that Powell was also battling cancer, Twitter did an aboutface, with people pointing out that there was more to the story than a man simply dying of Covid-19 despite being fully vaccinated. For instance, author Shannon Watts tweeted in part, "Any headline that says 'fully vaccinated' should mention that Colin Powell had multiple myeloma."
"It took about 15.7 seconds for some mainstream media outlets to politicize Colin Powell's death. They mentioned that he was fully vaccinated, but DID NOT mention that he was immunocompromised because of multiple myeloma. More irresponsibility and horrible 'journalism,'" another person scolded.
"Shame on the people saying Colin Powell being fully vaccinated is evidence vaccines don't work," someone else opined in part. Finally, political advisor Jon Cooper tweeted, "Colin Powell had multiple myeloma, a cancer of plasma cells that suppresses the body's immune response. Even if fully vaccinated against Covid-19, immunocompromised people are at greater risk from the coronavirus. You should get vaccinated to help others."