Why Kate And William's Latest Appearance Has Twitter Singing Their Praises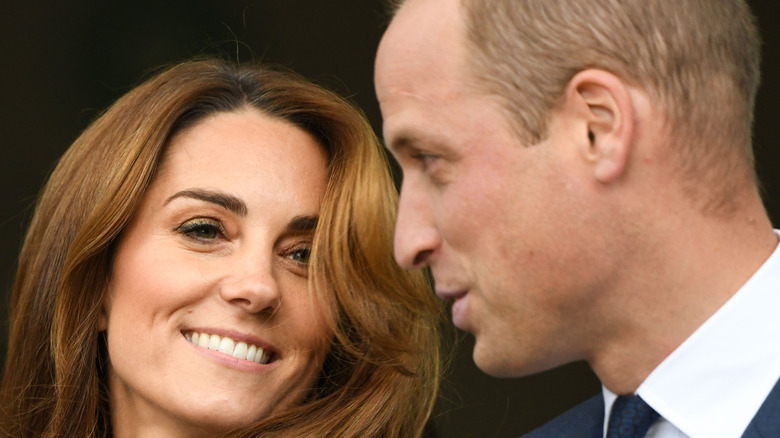 Bart Lenoir/Shutterstock
Prince William and Kate Middleton made a huge splash at the first-ever Earthshot Prize ceremony on Sunday. The Duke and Duchess of Cambridge created the prize as a way to honor global and environmental change in hopes of helping to repair the planet over the next decade, according to their official website. The inaugural event was held in London over the weekend, but William confirmed that the prize ceremony would be moving to the United States in 2022, which has fans buzzing about the Cambridges taking a possible trip to the states next fall, per People.
In addition to the great work that William and Kate are doing with the Earthshot prize, fans also couldn't help but notice how amazing the couple looked at the event (via Marie Claire). William wore a black turtleneck shirt and matching slacks with a green velvet blazer over top. For her part, Kate stunned in a very familiar gown. The Duchess rocked a beautiful lavender pleated gown by Alexander McQueen, the same dress that caught the eyes of fans when she wore it to the 2011 BAFTA awards.
The night seemed to be a huge win for William and Kate, who not only brought awareness to global and environmental issues but also won over many fans in the process.
Twitter goes wild over William and Kate's Earthshot appearance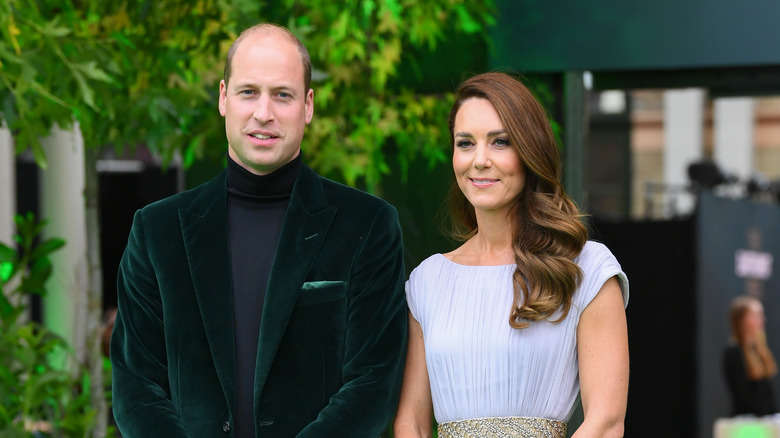 Joe Maher/Getty Images
According to Express, Prince William and Kate Middleton's appearance at the very first Earthshot Prize ceremony on Sunday was a hot topic of conversation among fans on social media. Twitter erupted with praise for the Duke and Duchess of Cambridge as they looked happy to be spearheading the event. "If anyone ever says to me again "what is the point of the Royal Family?" – I will point them towards the #EarthshotLondon2021 – what an incredible use of influence from @KensingtonRoyal – and a great example of British soft power. Superb. Inspiring," one Twitter user wrote.
"Have to say #EarthshotPrize is the most impressive thing from the Royal Family that I have ever seen. Great stuff from William and Kate. Fine ambassadors for the U.K. too!" another fan stated. "What I love most about #EarthshotPrize is the positivity – inspiring everyone with the recognition we can reverse climate change and deforestation, together we can build a very different world. Thanks for the leadership @KensingtonRoyal," a third person commented via Twitter. "Well done to both William and Catherine, years of work put into this. And it was such a success, congratulations to all the winners and finalists, such important work that will make a difference," another tweeted.
William and Kate really are modern day royals, and in addition to supporting causes important to multi-generational fans, they have captured hearts in the process.