The One Dancing With The Stars Contestant That Derek Hough Has His Eye On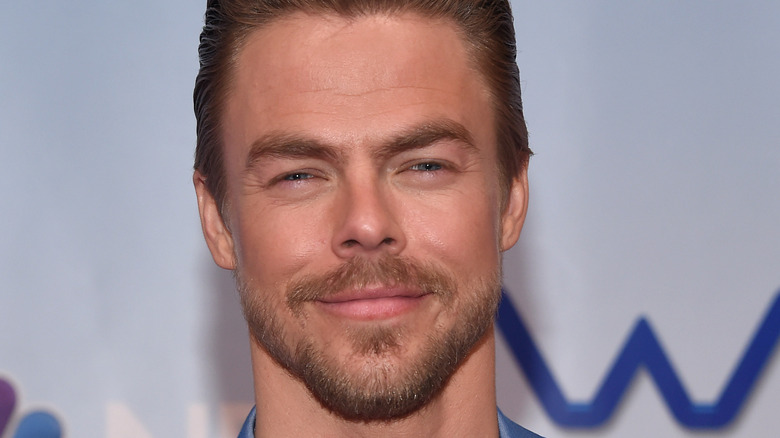 DFree/Shutterstock
"Dancing With The Stars" fans are very familiar with Derek Hough. Before he became the fourth judge on the wildly popular reality TV dance competition series, Hough was a professional dancer on the show. Fans absolutely loved watching Hough take the stage with his partners during his many seasons on the series, and when he decided to leave the ballroom he left on top. Currently, Hough is the winningest professional dancer in "DWTS" history, having taken home a whopping six Mirror Ball Trophies over the years.
However, things are a bit different for Hough now. During last year's Season 29 of the show, Hough was asked to be part of the judges' panel in the absence of head judge, Len Goodman, who opted not to travel to California from his home in the U.K. at the height of the COVID-19 pandemic (via Cosmopolitan). However, during Season 30, Goodman returned to the panel, and Hough was also asked to stay. While Hough revealed he was happy to have Goodman back in action, he did say he was a bit "concerned" about not having enough time to talk to the contestants. "I have so much to say, and I have so many notes, let's go through the list, but it's live television so we just have to keep it concise," he told ABC 11.
One thing Hough didn't seem worried about was the talent level on Season 30, and he's already named a few frontrunners.
Derek Hough shares his top picks for DWTS Season 30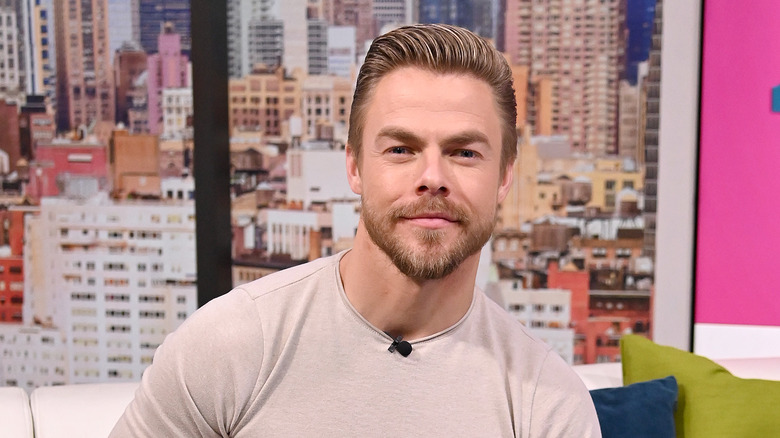 Jamie Mccarthy/Getty Images
During a recent interview with Entertainment Tonight, Derek Hough admitted that there is plenty of star power and talent during Season 30 of "Dancing With The Stars." Although the season is currently in the early stages, Hough has seen some impressive moves on the dance floor, and he's naming the contestants that he believes may go far in the competition. "You think you know, but until the first night, you don't really know. There's going to be some dark horses in there," Hough said, admitting that there is one contestant in particular that he'll have his eye on. "Obviously Mel C. I grew up in the U.K. for 10 years, so she's British royalty," he admitted.
Hough went on to reveal that many other members of the Season 30 cast are also expected to do well. "You got Cody Rigsby, who's a fan favorite even though I didn't know who he was when I first heard him, but I think he's going to be loved. Just so many different people, JoJo Siwa, Suni Lee. It's going to be great," he continued. "What I hear is that the rehearsals are going great. There's some really good dancers in the mix so that makes for a really competitive and exciting season, so I'm really looking forward to it," he added.
"Dancing With The Stars" is currently airing Monday nights on ABC, so fans can tune in to see if Hough's picks make it to the finals.