Here's How The Wendy Williams Show Is Addressing Her Absence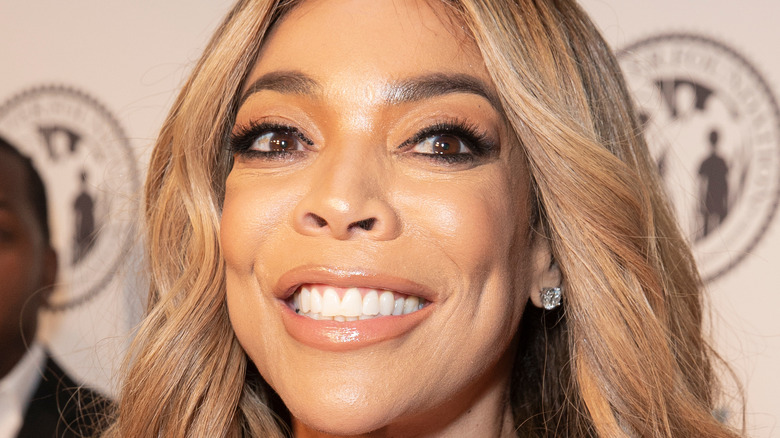 lev radin/Shutterstock
Viewers of "The Wendy Williams Show" are used to hearing the iconic catchphrase "How you doin'?" from Williams herself, but for the foreseeable future, viewers will be hearing new voices ringing out this saying from their televisions.
Many have wondered what will happen to Wendy Williams' show while she's out, and we finally know the answer. But why is Williams absent in the first place? According to Vox, Williams has been struggling with her health, and this isn't the first time her health has been widely discussed, either. The truth about Williams' health struggles at present is that the talk show host tested positive for COVID-19 despite being vaccinated and has required medical attention and oversight. 
Moreover, according to Page Six, Williams' mental health hasn't been in the best place either, with the host receiving a mental health evaluation recently. Her health, along with the COVID-19 pandemic generally, pushed the premiere of Season 13 of "The Wendy Williams Show" back from its mid-September premiere date to October 18, but Williams wasn't present for the grand occasion. This is how the series pushed forward without her.
This co-host has Wendy Williams seeing red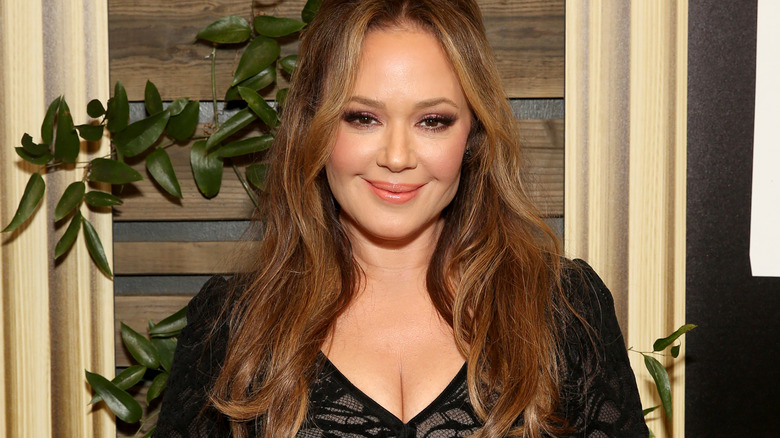 Jesse Grant/Getty Images
Wendy Williams' health struggles are heartbreaking, and we're wishing both her physical and mental health a quick recovery. But how has her show persevered? According to Page Six, "The Wendy Williams Show" is hiring new hosts to temporarily fill in for Williams while she's out. In the October 18 premiere, the show was helmed by co-hosts Michael Yo, Devyn Symone, Elizabeth Wagmeister, and Bevy Smith. After all four greeted the audience with Williams' famous catchphrase, Yo said, "Wendy, I know you're watching right now, and on behalf of myself, our panel, your co-hosts, we love you and can't wait to have you back in that purple chair."
It's clear that everyone has well wishes for Williams and wants her to recover. After all, her show wouldn't have run for so long without her charisma. Still, Williams may not be pleased with some guest host choices. According to Radar, Leah Remini has been tapped to host four episodes, and Williams isn't thrilled. Someone close to Williams told Radar that she wasn't "consulted" before Remini was tapped, saying, "​​They will say they are protecting Wendy and don't want to bother her as she recovers, but it's her name that is above the front door and she should have been consulted on this."
Moreover, another insider said, "It is a thankless job, that has a very good chance of upsetting Wendy if you take it," about any temporary host that accepts the position. Ultimately, though, we all want to see Williams back on our screen, and we want her to be happy and healthy.
What do you think about the co-hosts that have been chosen so far?