What Will Happen To The Wendy Williams Show While She's Out?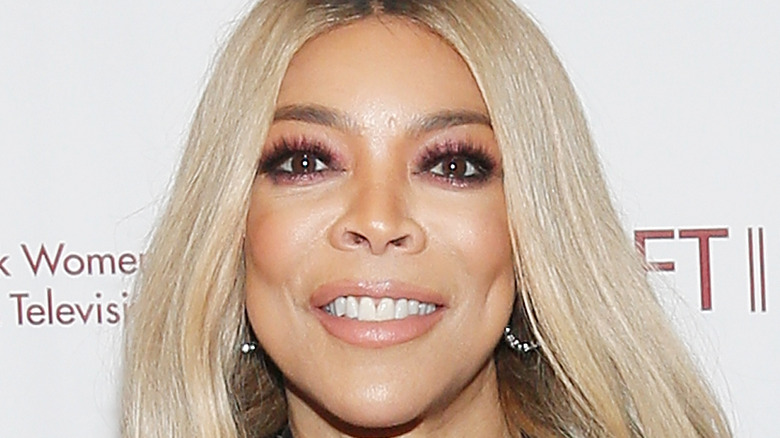 Lars Niki/Getty Images
Wendy Williams has to push the premiere of her daytime talk show, "The Wendy Williams Show," back once again. Williams, 57, has been struggling with concerning health issues for some time, forcing her to postpone the show's air date back multiple times.
In a statement posted to Instagram on Oct. 12, 2021, her team announced that Season 13 is being pushed to Oct. 18, nearly one month after the original Sept. 20 premiere date. "Wendy continues to be under medical supervision and meets with her medical team on a daily basis," per the statement. "She is making progress but is experiencing serious complications as a direct result of Graves' Disease and her thyroid condition. It has been determined that more time is needed before she is able to return to her live hosting duties." 
On Sept. 9, a statement was released via Instagram explaining that the talk show host could not make previously scheduled public appearances because "Wendy is dealing with ongoing health issues and undergoing further evaluations."
So what will happen to her show while Wendy Williams is out sick? Will someone else fill in for her?
Wendy Williams will return to the purple chair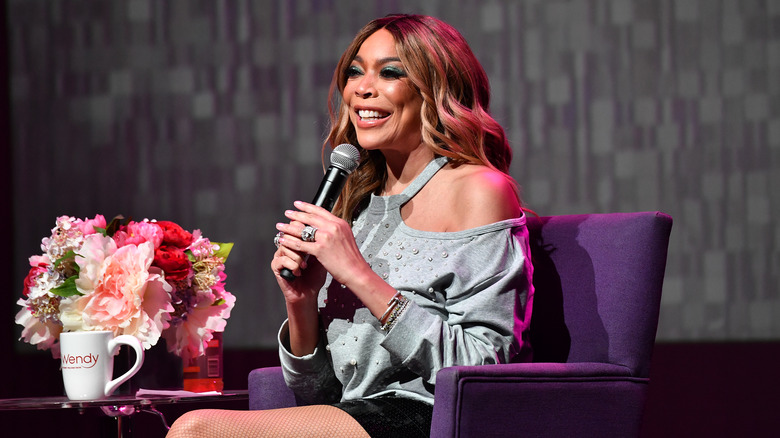 Paras Griffin/Getty Images
"The Wendy Williams Show" premiere was delayed again after the host tested positive for COVID-19, despite being fully vaccinated (via People). On Sept. 30, Page Six reported that Wendy Williams may need someone to fill in for her because she was struggling with multiple medical conditions and reportedly had a stay in the hospital for a mental health evaluation.
While speculating that the talk show may need a guest host to fill in for her, a statement from her team, issued on Oct. 12, assured fans that Williams is coming back to host her own show. "Wendy is a valued and stalwart member of the Debmar-Mercury family and has been so for 12 years," it read. "We want her health to be her top priority. As soon as she's ready, she will be back in her treasured purple chair."
We hope to see Williams back in action on Oct. 18 and wish her well during this difficult time.