Here's How Tall Anna Kendrick Really Is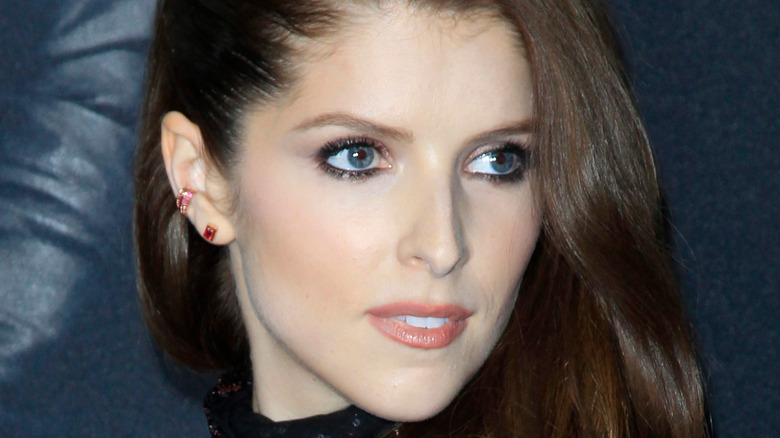 Kathy Hutchins/Shutterstock
We may receive a commission on purchases made from links.
Whether you know her as Beca, the angsty DJ from "Pitch Perfect," or Jessica, the perky classmate from "Twilight," Anna Kendrick is a force to be reckoned with on the silver screen. The Portland, Maine native launched her successful career at a very young age, receiving a Tony nomination for her role in the musical "High Society" at just 12 years old (via Broadway World). In 2003, the "Cups" singer went on to make her first movie appearance in the musical comedy "Camp," receiving yet an Independent Spirit Award nomination for Best Debut Performance. Not too shabby!
Kendrick has gone on to star in a string of successful films and Broadway plays, and can even add published author to her impressive resume. In 2016, Kendrick published "Scrappy Little Nobody," an autobiographical collection of witty and relatable short stories, which immediately became a New York Times bestseller (via Amazon). 
Another well-known fact about Kendrick? Her short height. But just how tall (or not) is the spunky Hollywood starlet? 
The Oscar nominee is small but mighty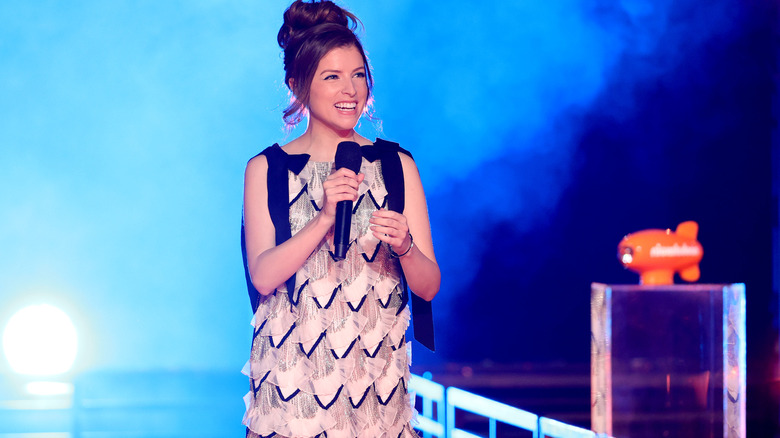 Rich Fury/Getty Images
Looks can be deceiving on the big screen and many Hollywood stars are shorter than they may appear. Anna Kendrick is no exception. Despite her larger-than-life personality, the small but mighty actress stands at a petite 5'2" tall. "I was angsty about my height when I was younger," Kendrick revealed in an interview with Esquire. "But I love it now. Why wouldn't you want to be a little compact being?" The Oscar nominee went on to share some of the advantages to her size, including saving money from flying coach and keeping a low profile when she wants to stay under the radar.
Kendrick has no problem making fun of her short height. In an Instagram post from 2021, the actress joked about a sudden growth spurt that occurred during the COVID-19 pandemic. "I'm pleased to announce that during quarantine I grew ten inches and am now officially A TallTM. (It's not the camera angle or the shoes. I will not be taking questions.) Sincerely, A Tall." The caption is next to a picture of Kendrick wearing extra high heels. Get it?
Most importantly, Kendrick embraces her height as both a unique and defining factor of who she is. "I'm fine being small. I'm fine being all the things I am," the talented singer and actress shared with Glamour. You go, girl!