Why Will Smith's Social Media Posts Have Fans Doing A Double Take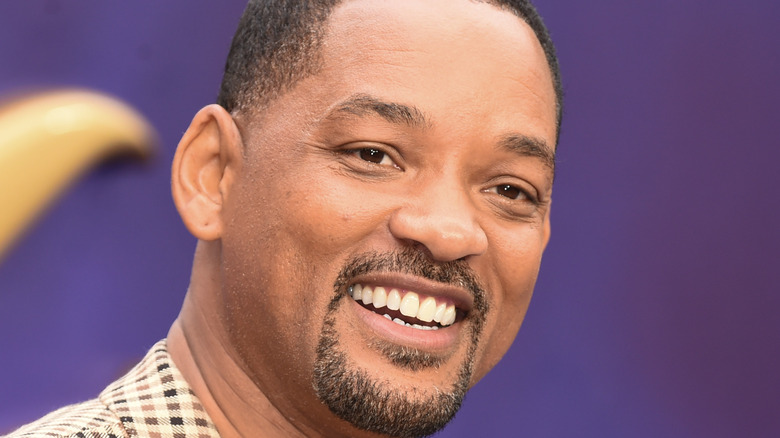 Featureflash Photo Agency/Shutterstock
About 61% of Americans gained weight during the pandemic, according to a survey by the American Psychology Association, and Will Smith was one of them. In May 2021, he posted on Instagram that he was "in the worst shape of my life" next to a picture of himself in short shorts and an unzipped jacket showing his belly. He also wrote, "I love this body, but I wanna FEEL better. No more midnight muffins ... this is it! Imma get in the BEST SHAPE OF MY LIFE!!!!! Teaming up with @YouTube to get my health & wellness back on track. Hope it works!"
Since then, Smith's been updating his fans on his exercise journey — like the video in June on Instagram called, "Trying to remember how to use the gym after quarantine" with the caption, "Feeling the burn in places I didn't even know were places." But it looks like his hard work has paid off. Smith recently posted a workout montage to TikTok with the caption, "And to think Sundays used to be for muffins" and #bestshapeofmylife. And people took notice.
Fans are impressed by Will Smith's transformation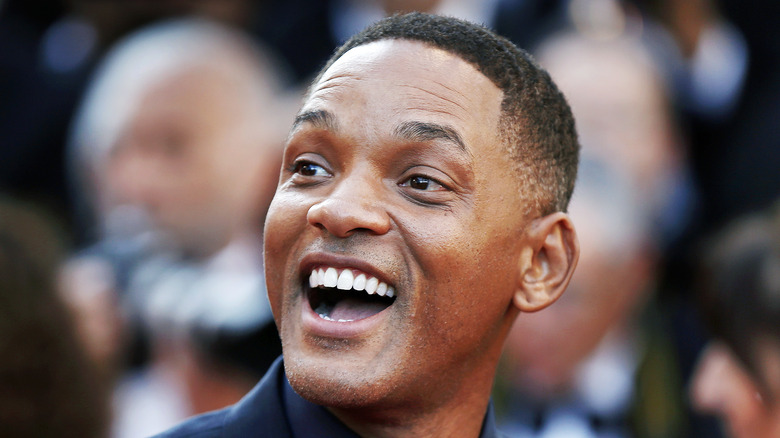 Andrea Raffin/Shutterstock
Some fans zeroed in on how much Will Smith was able to lift in his work out update video. "Will smith benches 225 damn," said one commenter. And they weren't the only one who noticed. Another said, "Was he just hitting 225?" with the reply, "like bro he didn't even look like he was struggling." Of course, the video undoubtedly made some people realize that they hadn't hit the gym in quite some time. Another user made the comment a lot of people probably felt after viewing the clip: "I feel lazy watching this," to which we can certainly agree with. 
Smith's weight-loss and health journey isn't one he's on alone. Smith challenged other celebrity friends to get in shape with what he called the "Big Willie Challenge" (via BET). Actors Marlon Wayans, Anthony Anderson, Chris Spencer, and Flex Alexander have all joined Smith and posted they'd be doing a 12-week workout challenge. And if you want to join them and try it for yourself, there's are YouTube videos and a website dedicated to the "Big Willie Challenge."