Bill Gates' Daughter Reveals Why Planning Her Recent Wedding Was So Complicated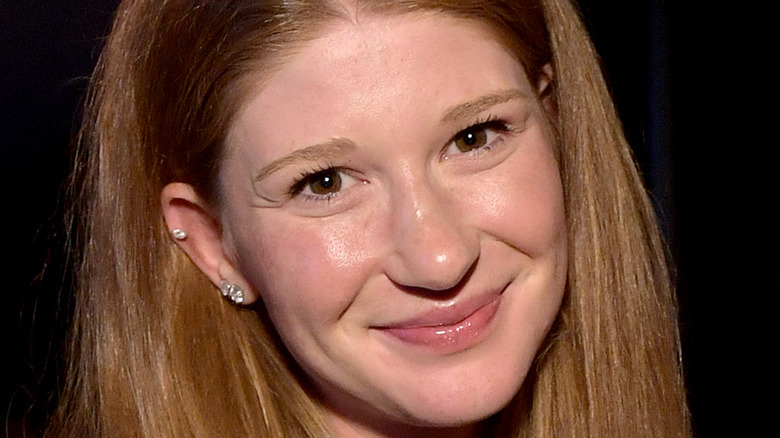 Ben Gabbe/Getty Images
The COVID-19 pandemic has changed the world as we know it, from our social interactions to our work habits and even to the way we dress. 
But perhaps one of the areas that was impacted the most by the coronavirus was the wedding industry. Countless weddings have been modified, postponed, or even completely canceled, in some cases, due to COVID-19 regulations and a desire to ensure safety. 
According to a worldwide study per Statista, 82% of weddings worldwide that were slated for April 2020 were postponed, while 11% of weddings in the same months were fully canceled. Needless to say, it's been a tough time for brides, grooms, and wedding planners alike — and there's one bride, in particular, who knows the full extent of it.
On Oct. 16, 2021, Bill and Melinda Gates' eldest daughter, Jennifer, was married to equestrian Nayel Nassar. The wedding took place in Westchester County, New York, and was complete with gorgeous flowers, smiling guests, and a stunning custom Vera Wang wedding dress (via WWD). 
But, as it turns out, it took a lot of preparation and safety measures to make it all happen.
Jenn Gates struggled with her parents' divorce amid her wedding planning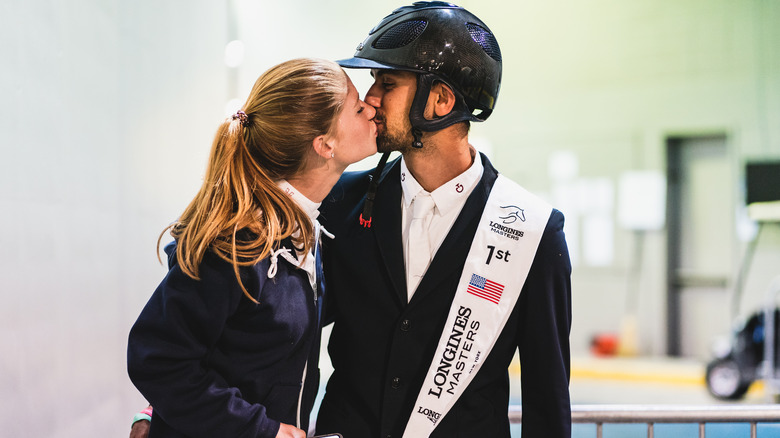 Alexis Anice/alea/Getty Images
Jennifer — or Jenn — Gates sat down with Vogue to spill all the details that the public has been dying to hear. Ever since the couple got engaged on a January 2020 ski trip, fans have been eagerly anticipating the wedding and its no-doubt extravagant details — and it certainly didn't disappoint. However, Gates expressed that, while the wedding day was nothing short of a dream come true, planning it wasn't always a walk in the park. In fact, she called the event "challenging" for a few big reasons.
"'It's been a challenging year, both collectively with the pandemic and for our families going through transitions," she told Vogue. "But our love for one another has been a constant. Being able to celebrate our wedding with our closest friends and family was a dream come true."
Indeed, for those unfamiliar, Bill and Melinda Gates announced earlier in 2021 that they would be divorcing after 27 years of marriage. While it has certainly proved to be a difficult situation, emotionally, it is also slated to be the most expensive divorce in history (via the Daily Mail).
Lots of COVID safety measures were taken at Jenn Gates' wedding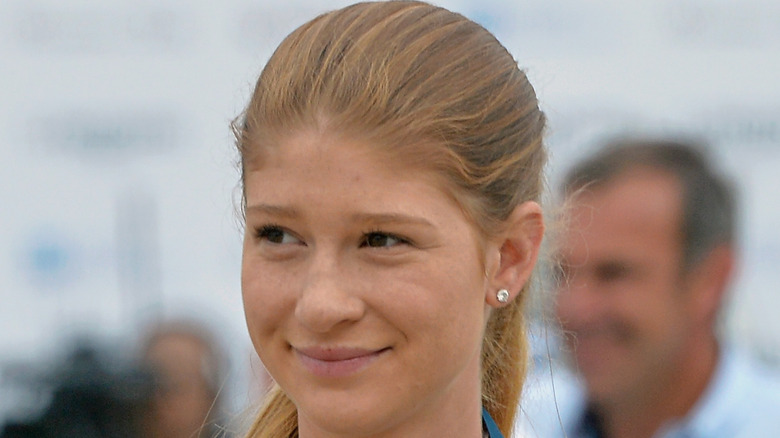 Aurelien Meunier/Getty Images
On top of navigating the awkward situation of getting married amid a family divorce, Jenn Gates and Nayel Nassar also wanted to ensure that their guests would be as safe as possible because of the COVID-19 pandemic. Therefore, they took lots of precautions. 
"We made the decision that all guests must be fully vaccinated and receive a negative test result prior to the wedding," Gates told Vogue. "We also made masks available. We feel incredibly fortunate to be able to gather with our loved ones safely. We know others aren't as lucky, especially as the pandemic continues to devastate communities in the United States and around the world." In the end, however, all was well, and Gates called the wedding "beautiful" and a "dream come true."
As for Bill and Melinda Gates, despite the divorce, they appeared to put their differences aside and come together to celebrate their daughter's wedding. They each wrote their own social media posts in honor of the big day, gushing over the event and how beautiful the couple was (via the Daily Mail).