Did Donald Trump Just Subtly Admit That He Lost The Election To Biden?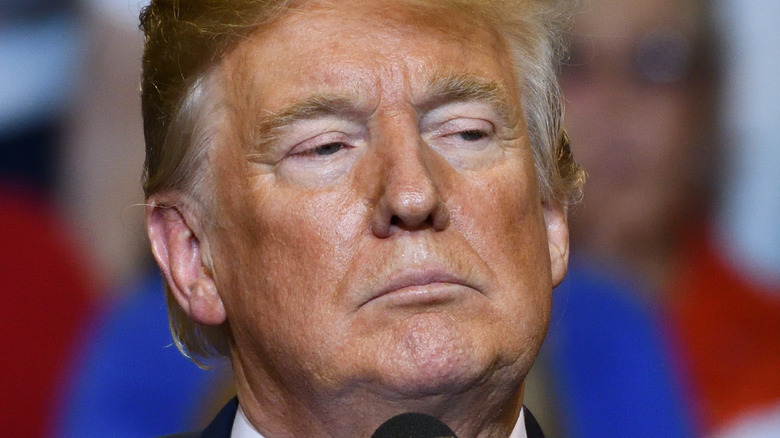 Evan El-Amin/Shutterstock
Although it's been nearly a year since the 2020 presidential election where the incumbent president, Donald Trump, lost and the former vice president under Barack Obama, Joe Biden, won, America and the world has yet to hear a true concession speech from Trump (and we probably never will).
In fact, Trump has spent the last year claiming the election was rigged against him, which led him to hold what he called a "Stop the Steal" rally on the Washington, D.C. ellipse on January 6, 2021, the day Congress was certifying the electoral vote. Rally goers then became violent rioters, storming the Capitol in the deadly insurrection still being investigated by both the Department of Justice and a House select committee. When Trump later requested in October 2021 that Biden exert executive privilege to ensure the National Archives doesn't release documents related to January 6, Biden refused, according to NBC News.
Now, Trump is suing the House committee investigating the insurrection, as well as the Archives, in an attempt to make sure Congress doesn't receive the material. It was the wording on one page of the suit that caught some people's eyes.
Donald Trump's lawsuit reveals who his lawyer thinks he really is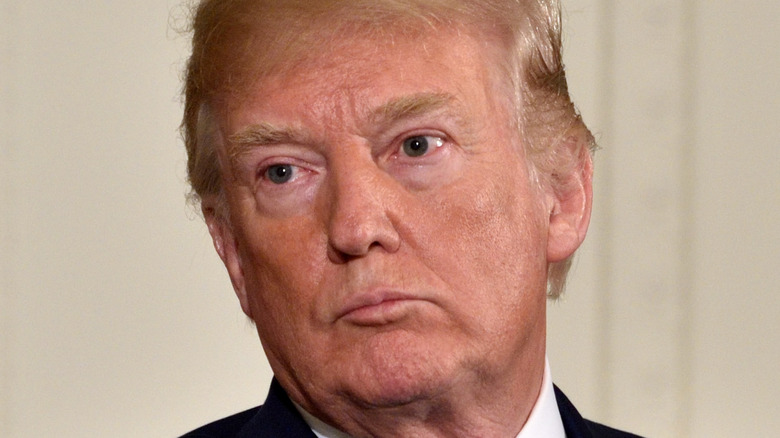 Evan El-Amin/Shutterstock
In his lawsuit aimed at halting the release of documents related to the January 6 insurrection at the Capitol, Donald Trump and his lawyer, Jesse Binnall, claimed that the January 6 committee is not legitimate because it doesn't hold powers to investigate. It also claimed the documents requested are protected by executive privilege (via NBC News), which typically applies only to current presidents.
However, one paragraph in the lawsuit seems to affirm that Trump truly does believe he is no longer the current president, according to Yahoo! News. "Plaintiff Donald J. Trump is the 45th President of the United States. President Trump brings this suit solely in his official capacity as a former President under the PRA, associated regulations, the Executive Order, the Declaratory Judgment Act, and the Constitution of the United States."
As New York Times reporter Maggie Haberman pointed out on CNN, this might actually be some sort of concession. "I don't know how serious this suit is," she said (via Yahoo! News). "It is notable that the suit actually refers to him as 'former President' Trump, which is something they've stayed away from."
Whether Trump walks back the "former" language stated in the suit remains to be seen, as of this writing, but perhaps this is the reality check many Americans have been waiting for since November 2020.