What Is Katie Couric's Relationship With Matt Lauer Today?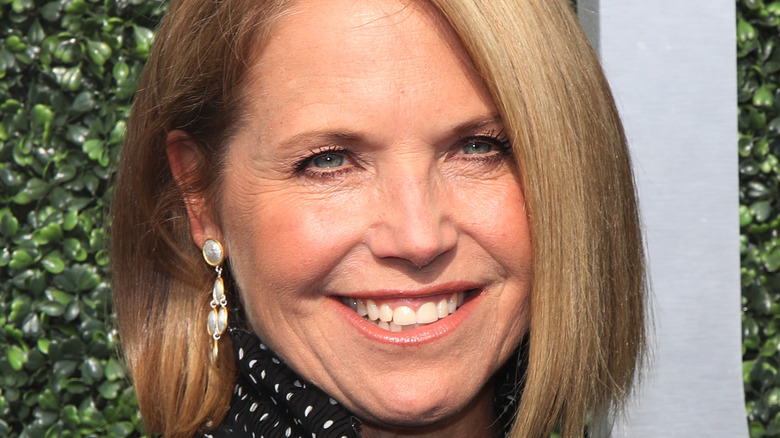 Leonard Zhukovsky/Shutterstock
Katie Couric's bombshell book, "Going There," didn't pull any punches when it came to her former colleagues at CBS and NBC, her ex-boyfriends, the royals, and essentially anyone else Couric came into contact with over the course of her lengthy career. 
However, one of the most notable admissions in the book was her long-time co-anchor Matt Lauer, who has been disgraced in recent years due to alleged sexually inappropriate behavior. According to the New York Post, the former "Today" show host revealed that several of the women Lauer had sexually harassed reached out to her for help. Couric also acknowledged hearing "whispers" about her pal's behavior for years. According to her recollection, the culture at CBS was rotten from the top down. 
There was even a secret office where male workers conducted affairs. On why she didn't speak up back then, the TV star argued, "The general rule at the time was, 'It's none of your business. A don't-ask-don't-tell culture where anything goes, and everything did." She admitted to reaching out to Lauer, someone she describes in her memoir as a "decent man," following his firing, reasoning that it felt "heartless to abandon" him. 
Although their friendship didn't last, Couric is hurt that Lauer thinks she "betrayed" him. "He betrayed me, too, by how he behaved behind closed doors at the show we both cared about so much," she said. 
Now being put on the spot to defend herself, the former CBS host is making it abundantly clear where their relationship stands.
Katie Couric strongly distanced herself from Matt Lauer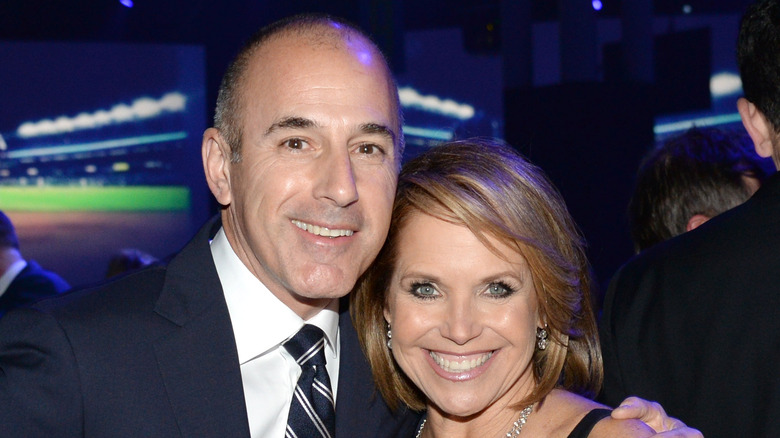 Kevin Mazur/Getty Images
According to Page Six, Katie Couric used her recent return to the "Today" show as an attempt to distance herself from disgraced former colleague Matt Lauer. Describing him as "disgusting" and "abusive," the author argued that the many reported attacks from her book — described by no-nonsense host Savannah Guthrie as simultaneously snarky and "brutally honest" — have "been wildly misrepresented."
However, Couric made it clear that she didn't go easy on Lauer, with whom she worked for nearly a decade. Acknowledging how difficult it was when the initial stories about him began circulating, Couric explained: "It took me a long time to process what was going on, because the side of Matt I knew was the man I think you all knew: He was kind and generous and considerate, a good colleague."
But, as more and more stories came to light, the "Today" host found it increasingly difficult to square her idea of Lauer with the reality. Couric even did her own research, describing what she found as "devastating."
Finally, Couric had to admit there was a side of her friend she didn't realize even existed. "I tried to understand why he behaved the way he did — and why he was so reckless and callous and honestly abusive to other women," she said. However, these days, there's "no relationship" whatsoever. 
On how Lauer got away with his bad behavior for so long, Couric opined: "Permissive environments often result in serious transgressions."