This Is What Katie Couric Said To Matt Lauer After His Scandal Broke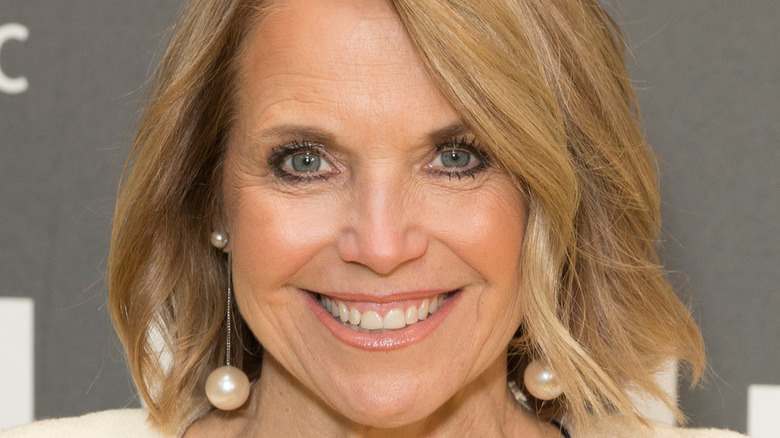 lev radin/Shutterstock
We may receive a commission on purchases made from links.
The world was no doubt in shock when news surfaced that Matt Lauer was being fired from "Today" after allegations of sexual misconduct. The co-anchor — who had served on the show for 20 years — was fired by NBC News in 2017 after several of his female colleagues accusing him of inappropriate sexual behavior, particularly during the 2014 Sochi Olympics (via NBC News). But it wasn't just his victims, his fans who had followed him for years, or NBC studio who dealt with the aftermath of his actions. It was also his co-anchors, who were suddenly forced to face the realization that this man wasn't who they thought he was.
Indeed, his "Today" co-workers, Savannah Guthrie and Hoda Kotb, found his accusations to be "shocking and appalling." Guthrie addressed the allegations and showed her support towards Lauer's victims, saying, "We support [colleague Brooke Nevills] and any women who come forward with claims. And it is just very painful. For all of us at NBC who are at the 'Today' show, it is very, very difficult," per The Hollywood Reporter.
But it wasn't just Guthrie and Kotb who were shocked by their co-host's actions — it was longtime friend and colleague Katie Couric, as well.
Couric worried for Lauer, despite the allegations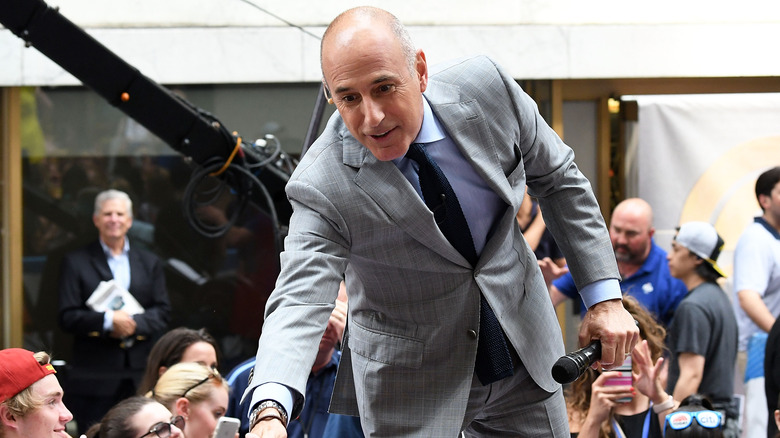 Slaven Vlasic/Getty Images
According to Romper, Katie Couric and Matt Lauer worked together at NBC for over 15 years, from 1991 to 2006. Despite their friendship, however, per a 2012 interview that certainly hasn't aged well, Couric jokes and makes light of the fact that Lauer would "pinch her on the a**" a lot, which she found to be his most annoying trait (via TMZ).
In late October of this year, Couric will be releasing her memoir, entitled "Going There," in which she discusses her childhood, early career, time at NBC, and some of the most controversial moments of her career that she has yet to discuss — until now (via Amazon). The Daily Mail received an early manuscript of the memoir and confirmed that Couric does, in fact, discuss the controversy surrounding Lauer's sexual misconduct allegations and subsequent firing. According to the memoir, Couric texted Lauer immediately upon hearing of the allegation. In the text, she wrote, "'I am crushed. I love you and care about you deeply. I am here. Please let me know if you want to talk. There will be better days ahead," the text to Lauer said.
She further explains in her book that despite the monstrous allegations she apparently felt sorry for her former co-anchor and found him to be a "decent" man.
Couric believes this can be learned from the situation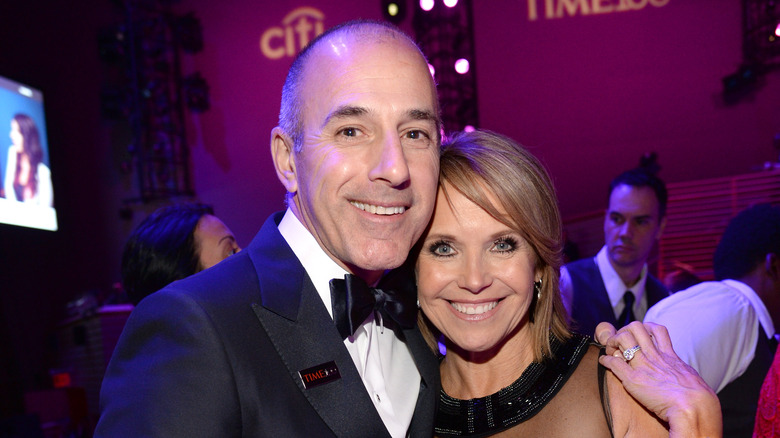 Kevin Mazur/Getty Images
While Savannah Guthrie and Hoda Kotb used much of their respective platforms to use Lauer's accusations as a space to discuss rape culture, sexual assault, and believing victims, Couric appeared more interested in attempting to clear her long-time co-anchor's name. In her memoir, Couric wrote that while she read about all the "awful things" that Lauer had done, she couldn't help but find her being worried about him, fearing that he was "sleepless, haggard, depressed, maybe worse," per the Daily Mail. She further explains in her book that despite the monstrous allegations she apparently felt sorry for her former co-anchor and found him to be a "decent" man.
In 2019, Couric spoke on her current relationship with Lauer and the experience of watching her friend endure such hardship. She opened up at the Dress for Success annual Women Who Inspire event, explaining, "It's been painful for me on many levels, especially when it comes to understanding what was going on with Matt, who I think ultimately turned out to be two very different people, in terms of my relationship with him versus some of the other things that were going on," she recalled, per Variety. Overall, however, Couric asserted that if there's anything to learn from Lauer's situation — and the countless others like it — it's that more women need to be in power. 
"Things don't really change unless you have a woman with real authority and decision-making opportunities, and I really do believe that the atmosphere of a company and the standards, they all come from the top."