Why Jamie Foxx Will Never Get Married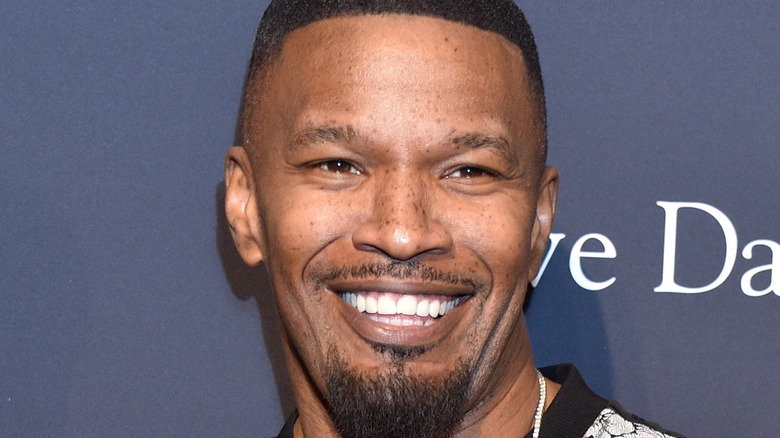 Gregg Deguire/Getty Images
Jamie Foxx is definitely one of Hollywood's most eligible bachelors. However, the actor isn't an easy man to tie down, although he has dated many famous faces. In the past, he's been linked to stars such as Olivia Munn, Vivica A. Fox, Meagan Good, Eva Marcille, and Stacey Dash. He's also reportedly dated singers Fantasia Barrino and Christina Milian, per Famous Fix. However, his most recent high-profile relationship was with Katie Holmes.
Foxx and Holmes first sparked dating rumors back in March 2015 (via Marie Claire). Over the next few years, the couple was scarcely seen together as they opted to keep their relationship as private as possible. However, they were photographed looking cozy together on a few occasions. Sadly, after about six years of dating, the news broke in late 2019 that the couple had called it quits. "It ran its course. This industry is very tough on relationships ... Jamie thinks Katie is an incredible human being. They had a very, very deep connection. They brought each other a lot of joy and laughter," a source told People at the time.
It seems that although Foxx and Holmes had a great affection for each other and a long history, the actor simply didn't want to take the relationship to the next level. This week, the actor dove into the topic of marriage, admitting that level of commitment isn't for him.
Jamie Foxx speaks candidly about marriage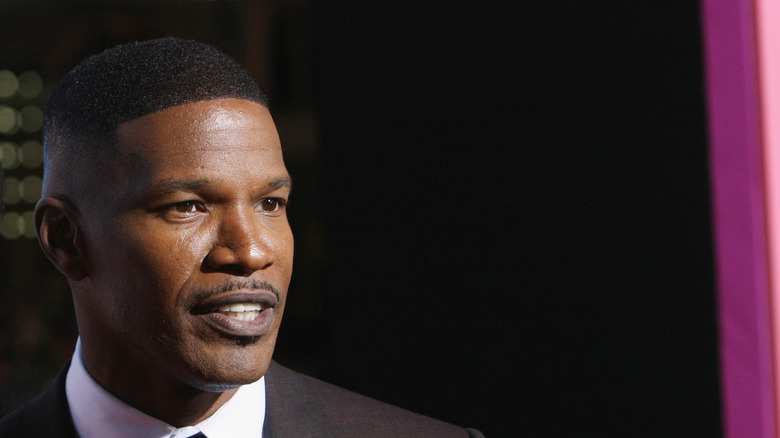 David Buchan/Getty Images
BuzzFeed reports that Jamie Foxx opened up about his thoughts on the institution of marriage during an interview with E!'s "Daily Pop." During the appearance, the "Baby Driver" actor confessed that living a "cookie cutter" lifestyle, which includes the normal "2.5 children, wood paneling on the station wagon, and the cottage," simply isn't for him. Despite the fact that Foxx does have two children, daughters Corrine and Annalise, marriage was never in the cards. "A lot of those marriages ended up not doing well as the kids got older. Unfortunately, we saw the kids get fractured from their families," he said. "Us, we actually came together more. So I don't know what that is, I just know that it is different but it's a whole lot of love."
The actor admitted, "The pressure of being married, I don't think we can have a conversation about it. I just keep moving." However, family is still the most important thing in his life. "It was by design to have my whole family living with me because I don't want them living away from my circumstance. I want them to see and share the things that I go through," he said. "There's a lot of hard work, there's a lot of disappointment, but there's a lot of things to celebrate."
It seems that Foxx is a man who knows what he wants and isn't afraid to step outside the box to get it.