Why Meghan And Harry's Oprah Interview Has Become Part Of The Curriculum At This British School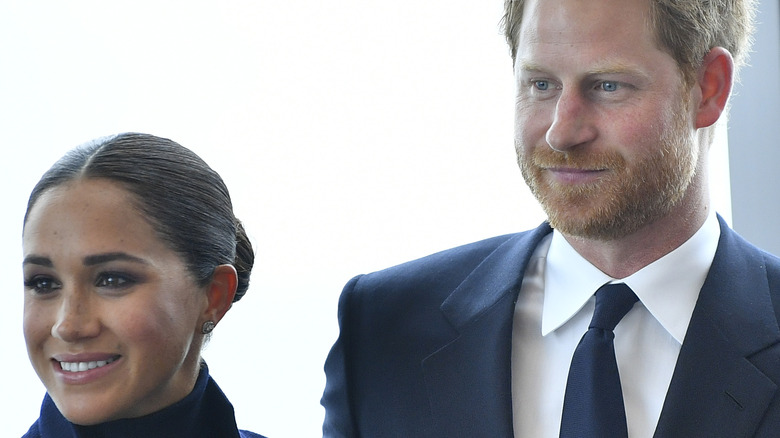 Roy Rochlin/Getty Images
When Meghan Markle and Prince Harry spoke with Oprah Winfrey for a tell-all interview in March 2021, the reverberations of their statements echoed across the world. In case you missed it, the Duke and Duchess of Sussex spoke with Winfrey at length about the way they were treated by the media, and by members of the royal family, once Meghan joined the fold (via Town & Country). The pair detailed the difficulties they faced due to an onslaught of public scrutiny, and how they didn't feel supported by the royals amidst the turmoil.
Some of the information revealed by Megan and Harry had been public knowledge, but the personal details of the toll it took on the two of them — and Meghan in particular — had never been formally addressed. Meghan candidly admitted that at one point the pressure, scrutiny, and instability were so difficult to bear, she contemplated taking her own life (via CBS News). Thankfully, the duchess was able to get through this period with the support of her husband, and the pair are thriving in their new life in California.
Though the initial reaction to Meghan and Harry's bombshell interview has quieted over the months, the impact of what they said can be seen in very distinct ways. A statement issued by Buckingham Palace conveyed that the royals were "saddened" to hear about Meghan and Harry's claims, but it appears little else was done to address the matter privately (via NPR).
The royal family may be slow to enact significant changes in the wake of Meghan and Harry's Oprah interview, but the nature of that conversation has already become part of the curriculum at this British school.
The interview has become part of this school's white privilege lessons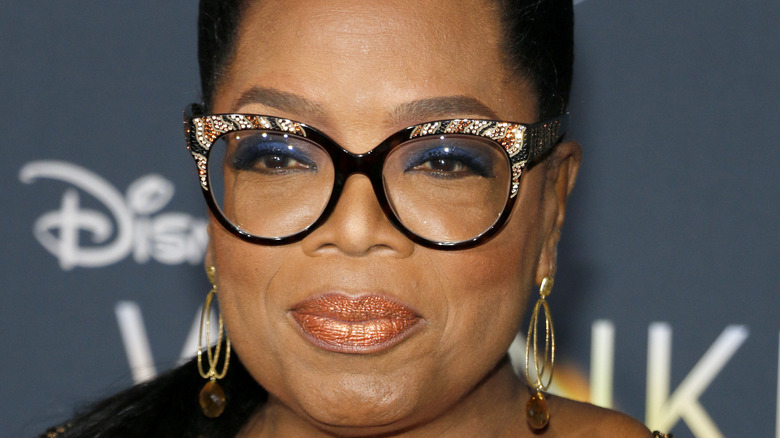 Tinseltown/Shutterstock
During Meghan Markle and Prince Harry's interview with Oprah Winfrey, the two revealed staggering details about the racism they faced from members of the royal family. Meghan and Harry didn't name names, but they expressed sadness and frustration over a family member's remarks about "how dark" their son's skin would be prior to his birth (via CBS News). This discussion prompted a private school in London to take a closer look at racism and white privilege.
According to Newsweek, St. Dunstan's College in Catford, London has incorporated Meghan and Harry's interview into their new curriculum. The lessons focus on several important topics, including Black Lives Matter, and centers around discussions about the lack of representation in films such as "James Bond," among others.
So, where do Harry and Meghan fit in? Nicholas Hewlett, headmaster of St. Dunstan's College, released the following statement. "We do not teach white privilege in order to engender a sense of guilt amongst our white community [but] to help all our young people, of whatever racial origin, to unpick and better understand the complexities and sensitivities of a real and live issue that matters to them and to so much of the society they occupy," (via Newsweek).
Since the royal family is a staple in British life, it makes sense that the school would want to discuss how white privilege has allowed them to maintain their status while exercising alleged racist behavior behind closed doors.