The Real Reason Celine Dion Is Delaying Her Las Vegas Residency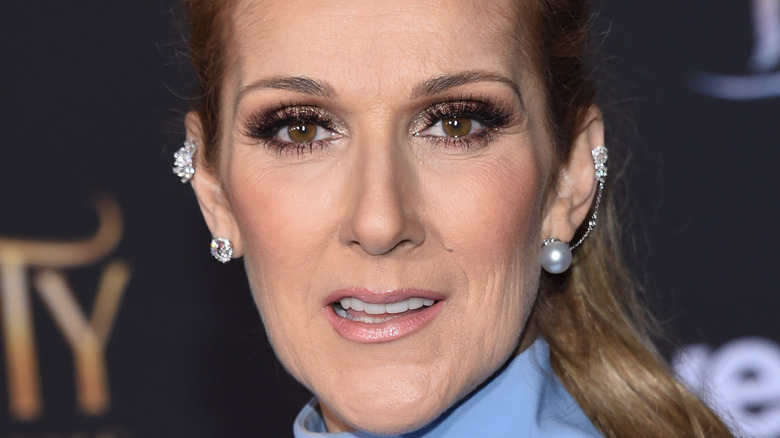 DFree/Shutterstock
You know her name, and you've witnessed her rise to superstardom over the years. That's right. We're talking about one of music's most powerful voices: Celine Dion. Canada's music queen is perhaps most known for her 1997 song "My Heart Will Go On" from "Titanic," per Discogs, but her discography is vast and she's topped the charts many times. (We'll never forget how we almost never heard her iconic "Titanic" song, either.)
Dion's stunning transformation has lasted for decades, and she refuses to halt her career for any arbitrary reasons. She wants to leave a strong legacy, which also includes Dion having a restaurant chain. Likewise, she refuses to let people forget about her voice, which we love about her. She's toured countless times, and she's held a Las Vegas residency before, too. According to Page Six, Dion has previously held two years-long residencies in Vegas: one from 2003-2007 and one from 2011-2019, which included a cumulative 1,116 shows.
Now, Dion's next Vegas residency, which was slated for a November 5 debut, has been delayed.
Celine Dion is 'heartbroken' about her residency delays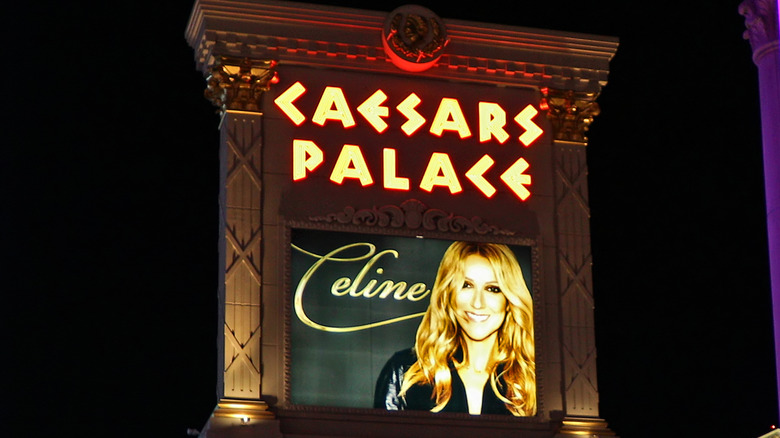 QualityHD/Shutterstock
Unfortunately, Las Vegas residents and travelers alike won't be able to see Celine Dion perform in the next few months, and now we know why. While the singer was slated to perform from November 5 to November 20 — and again from January 19 to February 5, 2022 — both of these stints have been delayed due to health complications (via The Hollywood Reporter).
According to Variety, a representative of Dion announced on October 19 that the singer has been experiencing "severe and persistent muscle spasms." These make her unable to perform. Worth noting, though, is that Dion has been receiving medical attention and continues to be taken care of.
Moreover, Dion is "heartbroken" about the delays. "My team and I have been working on our new show for the past eight months, and to not be able to open this November saddens me beyond words," the singer said. She further explained that her residency is to be set in an entirely new, state-of-the-art theater, which production members have been ensuring is ready for her. "I feel so bad that I'm letting them down, and I'm especially sorry for disappointing all the fans who've been making their plans to come to Las Vegas. Now, I have to focus on getting better ... I want to get through this as soon as I can," Dion added.
While her residency dates have been delayed, her next tour, the "Courage" world tour, is still expected to begin on March 9, 2022, per Variety. Ultimately, we hope that Dion feels better soon and that her muscle spasms aren't symptomatic of anything more serious.