Meghan Markle's Father Believes This One Thing Is All Meghan And Harry Really Care About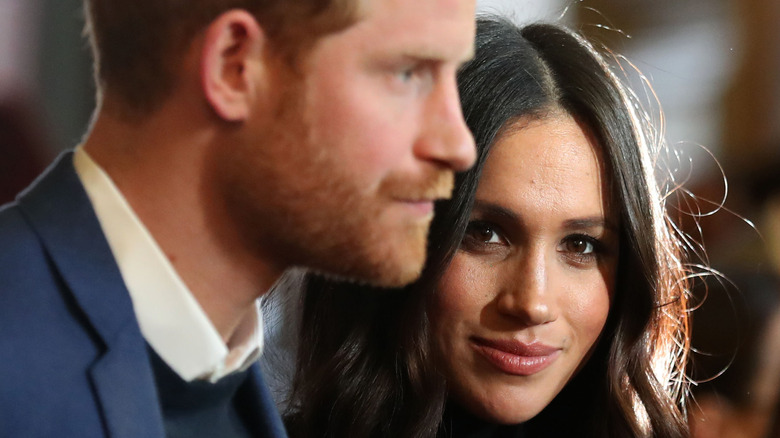 Wpa Pool/Getty Images
It's no secret that Meghan Markle has a very rocky relationship with her father, Thomas Markle. The Duchess of Sussex's strained relationship with her dad became front-page news as she and Prince Harry prepared for their royal wedding in 2018, per Insider. During that time it was revealed that Thomas had accepted money to stage paparazzi photos. He also revealed that he couldn't be in attendance at the wedding to walk Meghan down the aisle, because he was forced to have heart surgery that would prevent him from traveling.
Since that time, the relationship between Meghan and her father has gone from bad to worse. Thomas has spoken out in criticism of his daughter and her husband multiple times since their wedding. He has also never met his two grandchildren, Archie and Lilibet. In July 2021, Thomas spoke out about his absence from his grandchildren's lives and revealed that he wanted to take legal action in order to be granted visitation. "I will be petitioning the California courts for the rights to see my grandchildren in the very near future," he said in a video, exclusively obtained by Fox News.
In October 2021, Thomas spoke out about his daughter and her family yet again. This time he took swipes at both Megan and Harry, but admitted that he no longer wanted to sue the Sussexes in hopes of seeing little Archie and Lilibet, per The U.S. Sun.
Thomas Markle has some harsh words for Harry and Meghan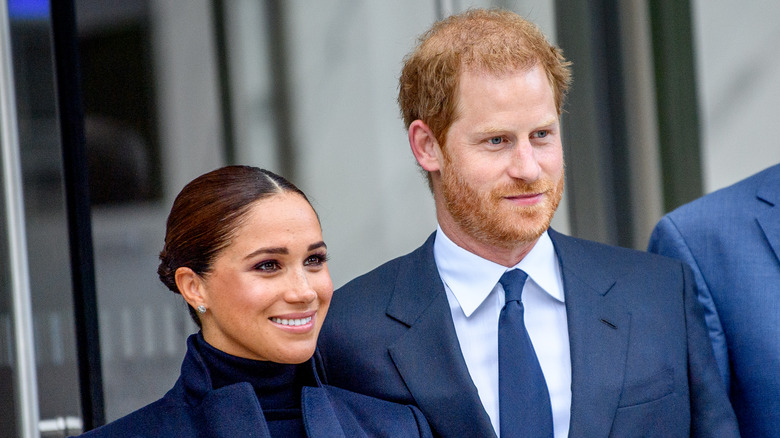 Roy Rochlin/Getty Images
The U.S. Sun reported that Thomas Markle didn't hold back during his latest interview. The 77-year-old father slammed Prince Harry for leaving the royal family and moving to California with his daughter, Meghan Markle. "I think Harry has abandoned the queen, his grandmother, the royal family, the British people and the Army. He's abandoned them all," Thomas said. "All he does now is ride a bicycle around the neighborhood ... I don't know if it's much of a life for him either. It doesn't make sense."
In addition, Thomas revealed that he believes everything Meghan and Harry do is for money after they exited their duties as working members of the royal family and signed on for multiple television and book deals. "Harry is coming out with a book and that can't be anything but cruel, and to insult his grandmother ... it's a ridiculous idea and it's just something for money," Thomas continued. "Everything they're doing is for money. To do that to your grandmother, who is 95 years old, is shameful."
It seems that Thomas doesn't plan to stop speaking out about Meghan and Harry's lives in public, and he's not afraid to let everyone know exactly how he feels about the Duke and Duchess of Sussex's lives.