The Real Reason Hannah Godwin And Dylan Barbour Aren't Getting Married Anytime Soon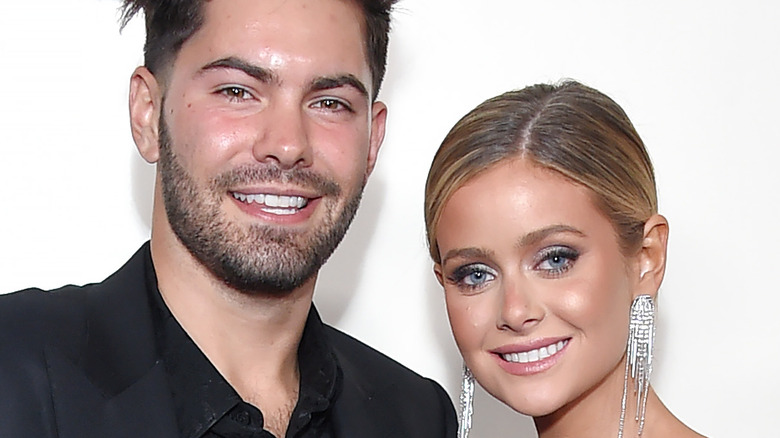 DFree/Shutterstock
The endlessly adorable Hannah Godwin and Dylan Barbour from "Bachelor In Paradise" have allowed us to have the most fulfilling parasocial relationship in the past two years. Their quarantine antics, random PDA, moments and attempts at TikTok dances have kept us aboard their 'ship. The two reality TV stars met on the sixth season of "Bachelor In Paradise," continually choosing each other and leaving the island, engaged (via YouTube).
They began their off-camera relationship in the pandemic and Godwin told Us Weekly early on, "Luckily, we're both easygoing so being trapped together in sweats all day with my BFF isn't a bad day. It makes us want to live together and puppy fever is through the roof.
A few months later she told the outlet, "Although we have a good balance in our relationship, you never know what type of roommate someone will be until you actually live with them for a long period of time. Luckily, Dylan has been an awesome roommate and we really balance chores out well. We're also good at giving each other personal space when we need it, too!"
They're also not in a rush to get married — engaged life clearly agrees with them. Read on to find out what their plans for marriage are.
They're eyeing 2023 for their wedding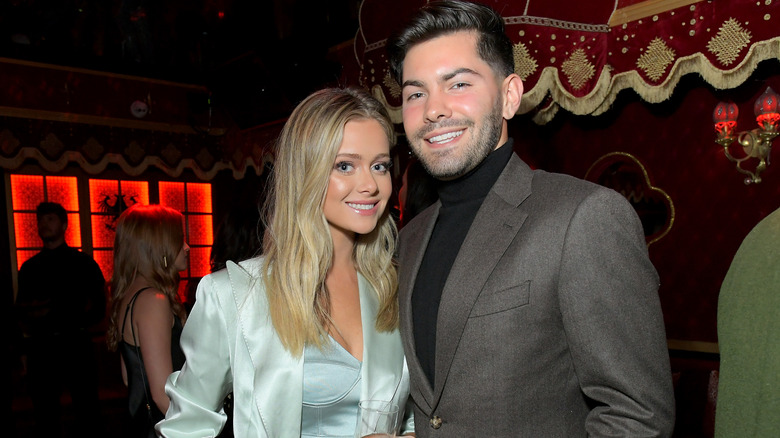 Charley Gallay/Getty Images
Hannah Godwin and Dylan Barbour have been taking in their engagement and roommate situation for two years and they've been thriving. "We're loving being engaged. We are excited to, like, start the next chapter whenever that is though. We are getting eager for it," Godwin told Us Weekly.
In that same interview, Godwin revealed that they're going to set a date in 2023 for an intimate wedding and that the main reason they didn't get married earlier was because of the pandemic. She added that they're hoping for an intimate ceremony, saying they want to "keep it personal and small." Of not having a lavish wedding, she explained "I think it'll be more enjoyable and we won't have to be greeting people the whole time essentially . ... We want to really enjoy it."
In the meantime, they're figuring out the perfect location for their nuptials, saying they are "thinking of anything that feels outdoor, European-ish."