Candis And Andy Meredith Tease Their Next Big Project - Exclusive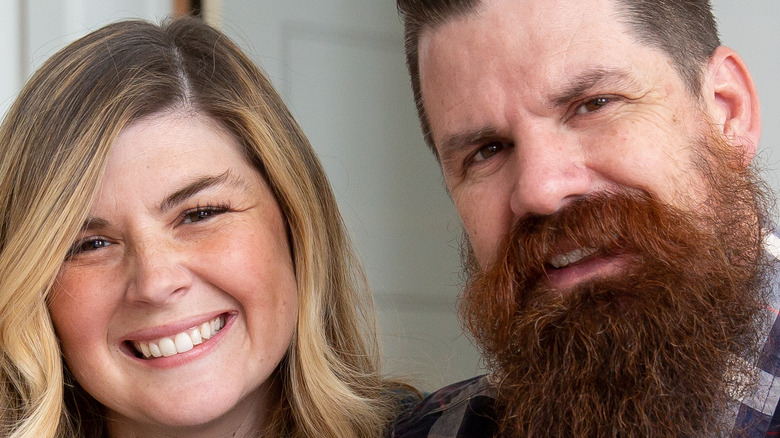 Courtesy of Magnolia Network
When Candis and Andy Meredith purchased an abandoned 100-year-old schoolhouse in Utah, they knew they had their work cut out for them if they were to turn it into their dream home. The 20,000-square-foot structure had all the historic beauty — and problems — of a building its age, and bringing it up to modern standards for safety and comfort would require serious elbow grease. Adding to the challenge was the time-consuming task of undoing previous owners' attempts at renovation: The second floor had been converted into modern office space, and the Merediths had to strip the building back to its studs to restore its original style and basic structure.
Their new Magnolia Network show, "Home Work," follows Candis and Andy Meredith and their seven children as they complete their renovation, room by room. It doesn't hide the hard work involved (though, as Candis says, they do "edit out all the swear words"). After a full season of work on the schoolhouse — along with the equally painstaking task of producing "Home Work" themselves — no one could blame them if they chose to put away their tools and just chill in their new home. But they're not done yet — and have teased that they have more projects up their sleeves.
There's a lot of the schoolhouse viewers haven't seen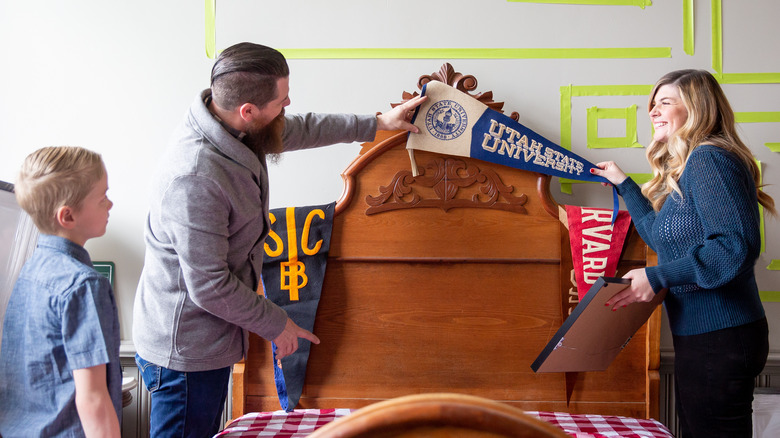 Courtesy of Magnolia Network
For the Merediths, the age and size of the schoolhouse were features, not bugs. They love antiques and historic spaces and needed plenty of room for their big family, and as experienced TV producers in the home improvement space, the Merediths knew the project was big and different enough to offer a rich trove of original content for a possible show. "There's this big building that needs love. And we have this big family, and we were doing content. We're like, "Oh, wouldn't this be the best show?" Candis recalled.
But even the complete season of full-length episodes of "Home Work" couldn't capture every detail of the renovation or the building's structure. The roomy old schoolhouse has lots of spaces that didn't make it onto the show — and as any ardent fixer-upper can tell you, no matter how much you've already done, there's always another potential project right under your nose. "Thirteen episodes weren't even enough," Andy said. "We have bathrooms and hallways and things we never got to show. And there's just always more for us to do in our school as well as other projects."
The schoolhouse still has mysteries to reveal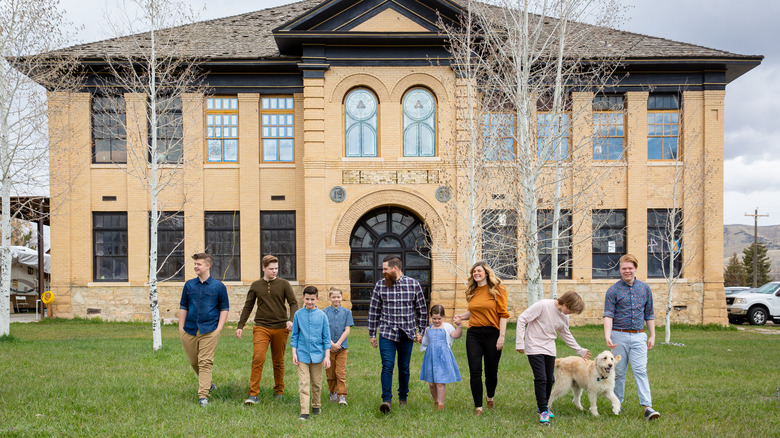 courtesy of Magnolia Network
A schoolhouse that's been around for more than a century and has seen the best and worst moments of so many children's lives is bound to hold a lot of hidden history — and the Merediths uncovered quite a bit of it during their renovation as they peered into long-locked attics, pulled back old walls, and examined the scribbles left on the school's walls by children long grown and gone. The Merediths wanted their home to honor this history, and they made a point of learning about the school's past from their new neighbors and incorporating materials from the time of the school's heyday — such as vintage photos — into their renovation and decorating scheme.
But a structure as big and old as their schoolhouse holds even more hidden secrets, and even after their extensive renovation work, the Merediths still haven't managed to explore them all. As Andy notes, there are still sections of the school they haven't worked on, including "an underground tunnel that goes out to a secret bunker underneath one of the other buildings." And these spaces, no doubt, have interesting stories to tell.
Watch all episodes of Magnolia Network's original series Home Work now streaming exclusively on discovery+ and the Magnolia app.