The Fight People Still Have About The Nightmare Before Christmas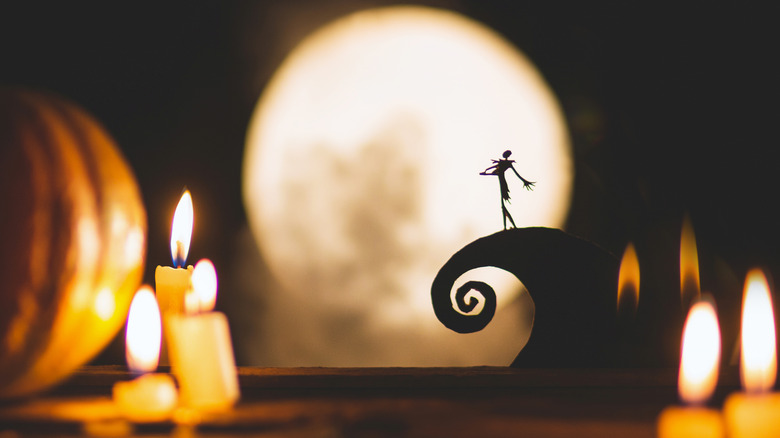 Simdyankin Evgeniy/Shutterstock
Every year, Halloween is celebrated with iconic films and film franchises like "Halloweentown," the Michael Myers-centered "Halloween" franchise, and, of course, "The Nightmare Before Christmas." Everyone loves Jack Skellington, and he's a popular Halloween costume choice for kids because of this. 
This film is a perfect fall movie if you don't like scary movies, and it's less of a commitment than a franchise because, despite being a massive success, its Disney sequel never happened. (That hasn't stopped people from thinking that Jack Skellington is one of Disney's most datable characters, though.)
What makes this film particularly interesting is that it's the perfect fusion of Christmas and Halloween. It's akin to November, if you will, when people still have pumpkins and some Halloween decorations out but are already decorating for Christmas and winter. It is, perhaps, the most wonderful time of the year. 
But it begs a big question: Is "The Nightmare Before Christmas" a Halloween movie or a Christmas movie?
'The Nightmare Before Christmas' combines Halloween and Christmas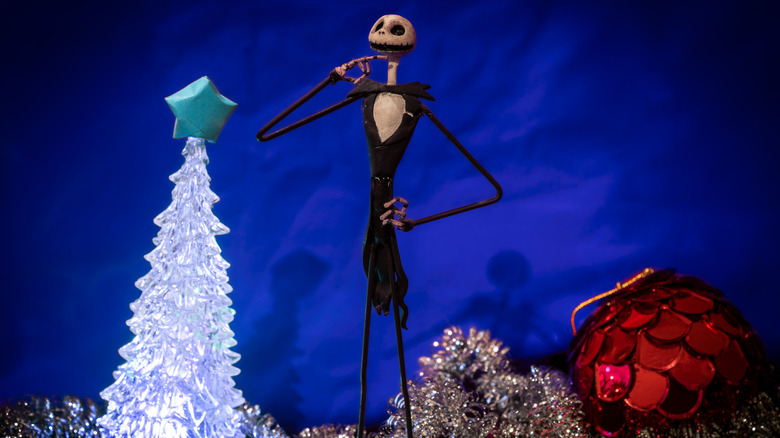 Andres Conema/Shutterstock
People will probably fight about whether "The Nightmare Before Christmas" is a Halloween movie or a Christmas movie until the end of time. And, according to Cosmopolitan, both sides have fair points of view. Does being set at Christmas mean it's a Christmas movie? This isn't the case for "Iron Man 3," Cosmopolitan notes, which is also set at Christmas but doesn't present itself as a Christmas film.
Unlike "Iron Man 3," though, this film is primarily set on Christmas Eve, and its halls are decked with Christmas content (via Daily Hive). Still, the movie is set in Halloween Town, and its characters, like Jack Skellington, who is a legitimate skeleton, are all spooky and Halloween-esque in nature. Moreover, Daily Hive adds that the film was released in October 1993, which is when most Halloween movies are released.
The movie, at its core, is about how the holiday spirit affects people in different ways. More specifically, it's about how we transition from Halloween to Christmas and whether they need to be kept entirely separate to begin with. Can Christmas afford to be a little spookier? How about Halloween being a little brighter and more festive? Some would prefer keeping them separate, but others might like blending them together much better.
Ultimately, though, "The Nightmare Before Christmas" is the odd but fun movie that allows the viewer to decide what they make of it. It can be what you want it to be — but just know that you'll always have to defend your stance in this timeless argument.