Prince Harry Is Teaming Up With Leonardo DiCaprio. Here's Why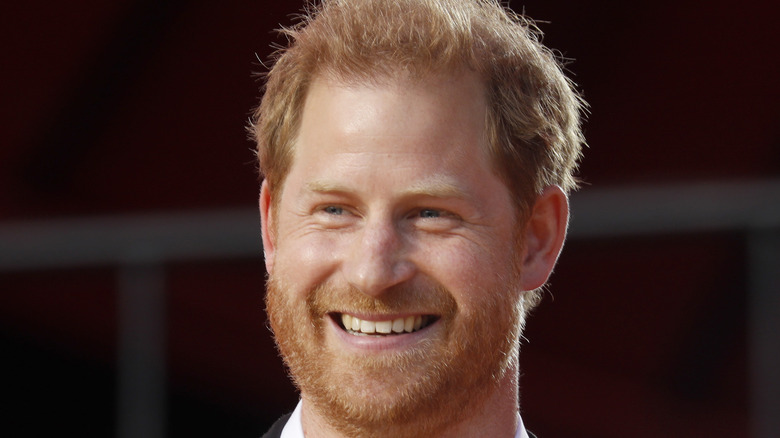 John Lamparski/Getty Images
There have been a lot of unlikely celebrity couples in the past few years— Grimes and Elon Musk, Megan Fox and Machine Gun Kelly, J.Lo and Ben Affleck (again). The latest celebrity pairing of the Duke of Sussex Prince Harry and iconic "Titanic" actor Leonardo DiCaprio may be equally as strange, but is for an exceptionally good cause. Per People, Prince Harry has recently used his platform to launch a campaign to stop oil drilling in the Okavango River Basin of southern Africa and has recently added DiCaprio to his list of high-profile supporters.
DiCaprio has been a vocal environmental activist for over a decade, using his clout to highlight issues of climate change, protecting biodiversity, ocean conservation, and more. The "Inception" actor holds board positions on environmental councils such as Global Green USA and the International Fund for Animal Welfare and even produced the full-length feature documentary "The 11th Hour" on environmental problems and possible solutions in 2007 (via WWF).
The Okavango Basin is a 'natural beating heart' of southern Africa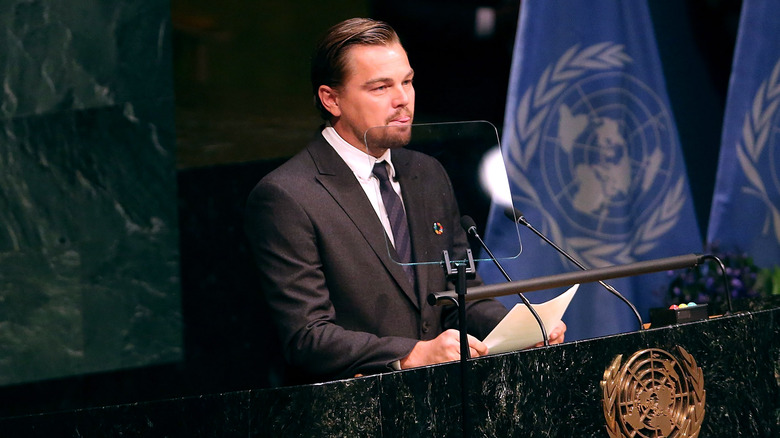 Spencer Platt/Getty Images
According to Re:wild, an environmental group formed by activist and actor Leonardo DiCaprio along with expert conservation and wildlife scientists, Prince Harry and DiCaprio have joined with "local indigenous and civil society leaders and conservationists in Namibia and Botswana" in order to end gas and oil drilling in the Okavango River Basin. In an op-ed written by Prince Harry and Namibian activist Reinhold Mangundu and published by The Washington Post, the Okavango River Basin is described as "a natural beating heart that has nourished humans and wildlife in Southern Africa for generations."
The Okavango River Basin is one of the most biodiverse ecosystems in Africa, and provides water to more than a million people across the countries of Angola, Namibia, and Botswana. ReconAfrica, a Canadian oil and gas company, has been granted licenses to drill in an area of Namibia and Botswana that is "larger than some European countries." The op-ed insisted there is "no way" to repair the environmental damage that could be done to the Okavango Basin should drilling be allowed to continue, citing a pipeline leak in Southern California and the recent fires in the Gulf of Mexico.
On his personal Instagram, DiCaprio urged fans to sign an open letter calling to end ReconAfrica's drilling in the area, writing that the corporation "is poised to pollute their farms and destroy a beautiful landscape — one that benefits all life on Earth — forever."