What Baghdad Really Means On Chicago Med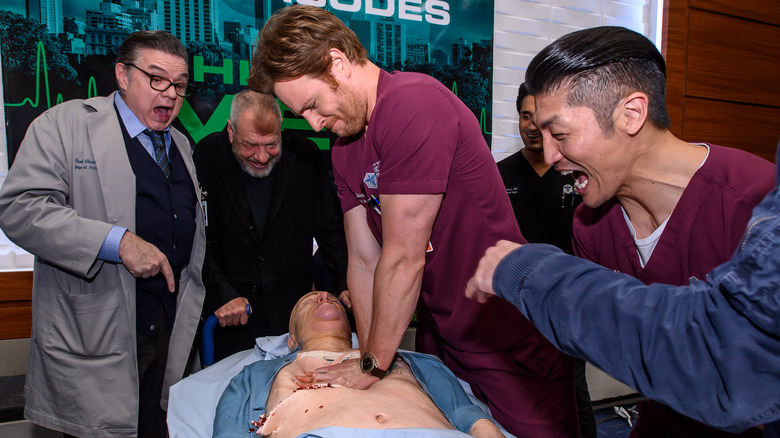 Timothy Hiatt/Getty Images
If you're a fan of the series "Chicago Med," you're likely aware of how dramatic each episode can be. Since the setting of the show is a hospital, it comes with the territory that there's the occasional severe injury or life or death situation.
Such situations have even extended to the "Chicago Med" characters. According to Country Living, Dr. Ava Bekker was killed off the show after admitting to murdering her ex's father and dying herself. When asked why the show chose to go with such a wild ending, showrunner Diane Frolov told TV Line, "We wanted to really give her story closure, absolutely slam the door."
In many of these life or death situations, you often hear the cast members using the word "Baghdad." Fans on Reddit were confused when some of the show's most intense storylines included a line from a doctor about "going to Baghdad." One fan asked, "In both of the most recent episodes of Chicago Med and Chicago PD Maggie has handed a patient off to Dr. Choi and said, what sounds like, "Dr. Choi, you're going to Baghdad! Does anyone know what this means? Or am I mishearing it and she is saying something else?"
If you hear the word "Baghdad" a lot while watching the show, you're not wrong. There's a reason why the term is used.
The term refers to the doctors' time spent in the military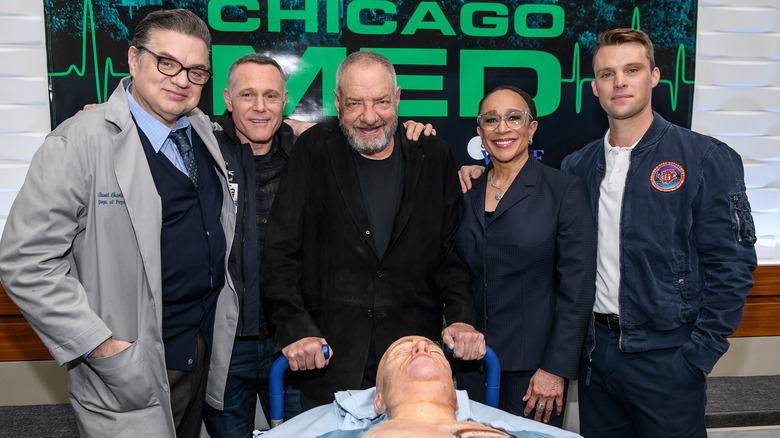 Timothy Hiatt/Getty Images
According to FanSided, there's a good reason why the doctors and nurses on "Chicago Med" are often calling out the word "Baghdad." As it turns out, it is code for something. "Baghdad" is the nickname given to the trauma bay where the staff treats gunshot victims. The term was coined by Maggie Lockwood on the show.
Choosing "Baghdad" comes from the military background that most of the doctors on "Chicago Med" have. The term is a call to most of the staff's experience serving in Afghanistan and the number of gunshot victims they would treat there.
However, if you hear the staff saying they're "going to Baghdad," that saying holds a different weight. According to Answers To All, "going to Baghdad" is a reference to a patient who is a practicing Jehovah's Witnesses, as most practicing Witnesses do not accept blood transfusions and often turn down surgery for this reason. "Going to Baghdad" is a code for dealing with those specific patients. Now you know!