The Truth About Sunny Anderson's Military Career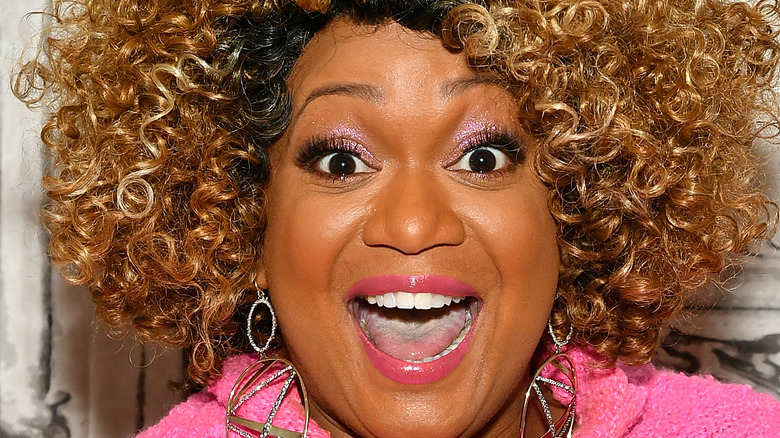 Slaven Vlasic/Getty Images
The Food Network launches careers for many professional chefs and home cooks alike, and yes, we're devastated that Bobby Flay recently decided to part ways with the famous cooking network, per the New York Post. Still, we have fan-favorite chefs to look forward to, including Sunny Anderson. She may hide her kitchen from viewers, but she's a television personality who naturally radiates, well, sunshine!
People often wonder how celebrity chefs really make their money, but landing a job at the Food Network can surely set you up for life. It may not always be an easy road there, though. Take Anderson. Though she's discussed her past on Food Network series like "The Kitchen" and "Cooking For Real" (via IMDb), many don't know that Anderson actually served in the United States Military before beginning her professional culinary career.
According to her bio on the Food Network's website, Anderson was raised in a military family. She traveled the world as a child because of this, allowing her to experience many cultures and cuisines, and it made her realize that she could serve her country as an adult, too. Her experience as a child no doubt helped her culinary career, as food inherently contributes to culture, and her knowledge of foods and cultures only expanded from such a young age. But just what did Anderson do when she entered the military?
Did Sunny's military work lead her to Food Network?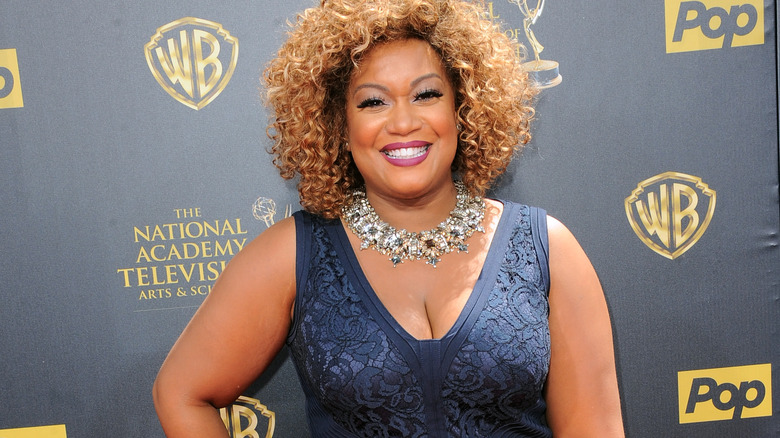 Albert L. Ortega/Getty Images
Sunny Anderson was raised as an army brat, but she later forged her own path in the United States Military. Anderson is a free spirit and was always going to create her own path, a trait that is admirable and inspiring. This is perhaps why she's a staunch supporter of the LGBTQIA+ community, too, per Today.
According to ABC News, Anderson joined the Air Force in 1993 because she knew she was going to be a "lifer" in the military due to her upbringing. In the Air Force, she worked as a radio broadcaster and would continue this work even after leaving the military, before turning to food. "I knew that there were radio stations, television stations, newspapers, and magazines, for the military, by the military, and I wanted to be a part of that," Anderson told ABC News. She specifically wanted a career that could translate to civilian work, too, once her time in the military was done, and she knew if she was going to enter the military that she needed a job about which she was passionate. In 2001, she began working for New York's Hot 97 radio station.
"My transition from the Air Force started before I even got in the Air Force," Anderson further explained of her meticulous career choices. She wanted to continue giving back like she saw people do when she was a child, but she knew there were greater things out there for her, too. Someone from the Food Network would ultimately discover her while listening to Hot 97. The rest is history for Anderson, as they say!