Did Princess Diana Cheat On Prince Charles First?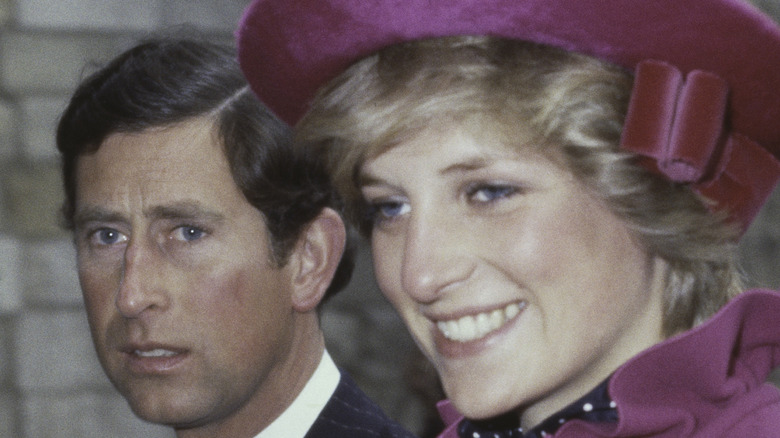 Fox Photos/Getty Images
The highly-publicized divorce of Prince Charles and Princess Diana is deemed one of the greatest scandals in modern royal history. According to Newsweek, the Prince of Wales' infamous affair with his now-wife, Camilla Parker-Bowles, is largely considered to have been the deciding factor in the royal couple's eventual split. 
The affair first came to light in a bombshell 1992 biography, and was later confirmed by the late Princess of Wales herself, who famously revealed in a 1995 "Newsnight" interview, "There were three of us in this marriage, so it was a bit crowded."
However, according to Allan Peters, who worked as a personal protection officer to Prince Charles for almost a decade, Princess Diana was actually the first of the couple to have an affair, after cheating on the senior royal with a police bodyguard named Barry Mannakee.
Speaking in a new CNN documentary titled "Diana," Peters said, "The popular perception is that the Prince of Wales was straying all the way through his marriage and that is definitely, unequivocally not the case."
Princess Diana tried to deny she had an affair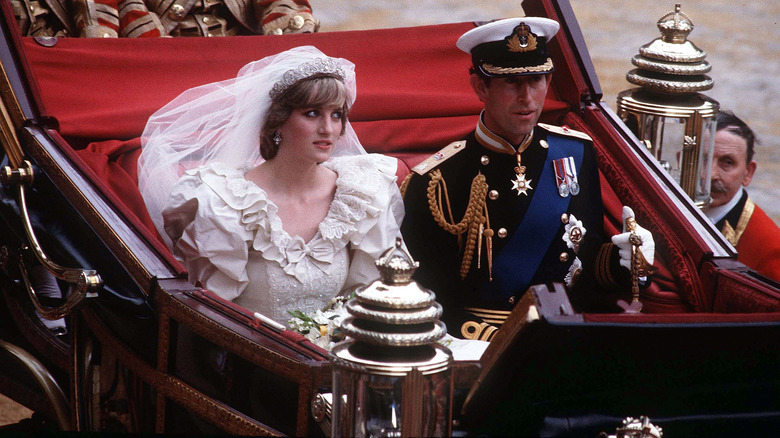 Anwar Hussein/Getty Images
Speaking in the CNN documentary, Peters went on to claim that the Princess of Wales was "the first person" to have strayed in the couple's marriage, adding that Prince Charles "went back to see Mrs. Parker-Bowles" after discovering that his wife had been having an affair with Mannakee. Peters continued, "Nobody is the villain. In my view, everyone is the victim ... He was under a lot of pressure to get married and she too was the victim of this whole process."
Diana appeared to acknowledge the affair during some private speech coaching tapes, revealing that she "fell deeply in love" with the bodyguard when she was "24 or 25" years old. The late princess had turned 24 in 1985, four years after her royal wedding to Prince Charles.
During CNN's "Diana" documentary, it is revealed that Diana's protection officer Mannakee was dropped from his position in 1986 after the affair came to light, and he sadly passed away in a car accident just a few months later. 
Describing the moment that he confronted Diana about her relationship with Mannakee, Peters also disclosed, "I started to notice her behavior was unusual when we were anywhere near Barry Mannakee, which was certainly indicating that something may have happened between them so I decided to talk to her about it ... For the first 20 minutes she absolutely categorically denied it but then she told me exactly what was going on" (via Newsweek). 
This wasn't the only rumored Princess Diana affair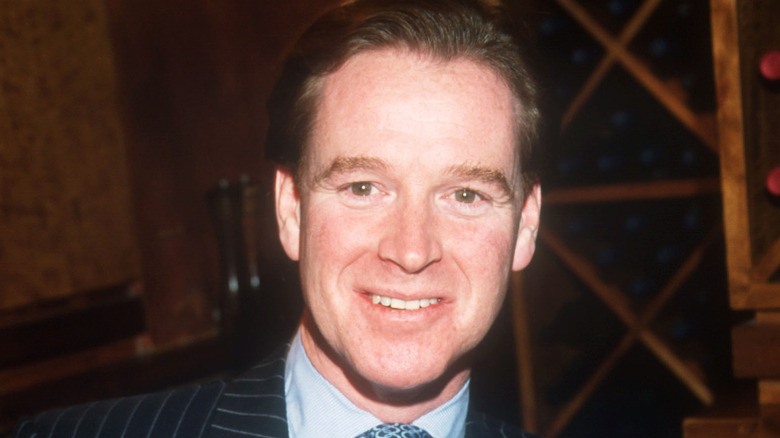 Evan Agostini/Getty Images
Diana's alleged affair with Mannakee wasn't the only extramarital relationship linked to the late princess. According to Oprah Magazine, former British Army captain James Hewitt revealed that he was in a relationship with an at-the-time married Princess Diana between 1986 and 1991. 
Writing in his 1999 memoir "Love and War," Hewitt recalled how he had first met Diana while giving her horse riding lessons. "Only one thing went wrong. We fell in love," he wrote in the book. 
Writing for The Daily Mail, author Anna Pasternak also revealed further details of Hewitt and Princess Diana's affair, claiming that Hewitt was "regularly bundled into car boots and driven to Kensington Palace" in the early days of the pair's secret relationship. "He told me he was terrified the first night he stayed in Kensington Palace, relieved at least that Charles and Diana had separate bedrooms," Pasternak wrote. 
Meanwhile, the author also claimed that the Duchess of Cornwall's husband, Andrew Parker Bowles, was well aware of his now ex-wife's affair with the Prince of Wales, adding that he even "condoned Charles and Camilla's relationship."
Per The Independent, Prince Charles and Diana announced they were separating in December 1992. The divorce was finalized almost four years later in August 1996. Sadly, just one year later in August 1997, Diana tragically died in a car accident in Paris at the age of 36. Prince Charles eventually married Parker Bowles in 2005.