The James Hewitt And Prince Harry Rumors Just Won't Die. Here's Why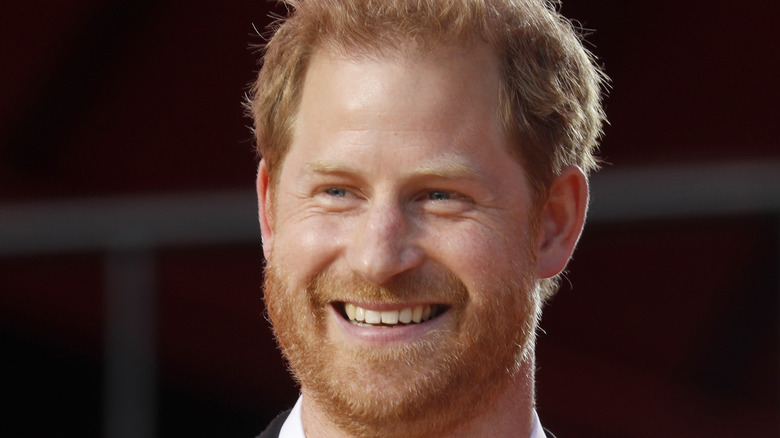 John Lamparski/Getty Images
Princess Diana has stayed in the cultural zeitgeist in the 24 years since her death. She's a feature of season 4 and the upcoming season 5 of the Netflix series "The Crown," Kristen Stewart is playing her in the upcoming movie "Spencer," and Broadway's "Diana: The Musical," is now streaming on Netflix. A feature of all of those productions is the focus on Diana's personal life.
While Princess Diana is remembered for her humanitarian work and being the "People's Princess," she's also remembered for the challenges she faced, including a battle with bulimia and a rocky marriage with affairs on both sides (via Vogue). And one enduring rumor about her personal life is that Prince Harry's dad isn't Prince Charles, but is instead James Hewitt.
Princess Diana and Prince Charles separated in 1992 and formally divorced in 1996 (from History). During their marriage, Prince Charles continued his affair with Camilla Parker-Bowles, and Princess Diana met James Hewitt. First he was her riding instructor, and then the two began a years-long affair (from Town & Country).
Andrew Morton, royal biographer, said Hewitt was a "man of great charm who provided Diana with amusing and sympathetic companionship at a time when she needed a shoulder to lean on because of her husband's neglect" (via Cosmopolitan). In "The Crown," the relationship between Hewitt and Diana is mentioned (via Insider). And in "Diana: The Musical," Hewitt arrives on set shirtless to much fanfare (from The Guardian).
With the stories of Princess Diana's life on screen, the paternity rumors keep circling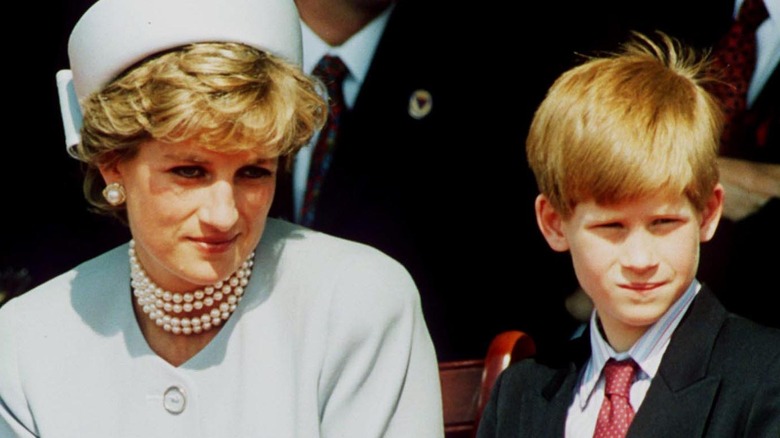 Anwar Hussein/Getty Images
Diana acknowledged the affair in the controversial Martin Bashir BBC interview in which Bashir brought up the book about their affair that Hewitt helped author (from BBC). Diana called it filled with "a lot of fantasy" but also said she adored and loved Hewitt.
Since Hewitt had red hair and Prince Harry also has red hair, some believe that Hewitt is actually Harry's father, not Prince Charles. But the timing just doesn't line up for that to be true. Harry was born in 1984, and Diana and Hewitt didn't meet until 1986 (via Town & Country).
Hewitt has publicly said that he is not Harry's father (from Marie Claire). And while Prince Harry is reportedly working on an upcoming memoir, it's not clear if he will bring up the rumor in his book.
He hasn't commented on "Diana: The Musical," potentially because it's airing on Netflix and he has signed a $100-million with the streaming giant (from Daily Beast). It could also be the same reason that he doesn't seem to have a problem with "The Crown." In an interview with James Corden, he acknowledged he's watched the show and is okay with it because it's fictional: "I'm way more comfortable with 'The Crown' than I am seeing the stories written about my family or my wife or myself. Because ['The Crown'] is obviously fiction, take it how you will" (via Deadline).