Is The Trump Organization Already Facing Another Lawsuit?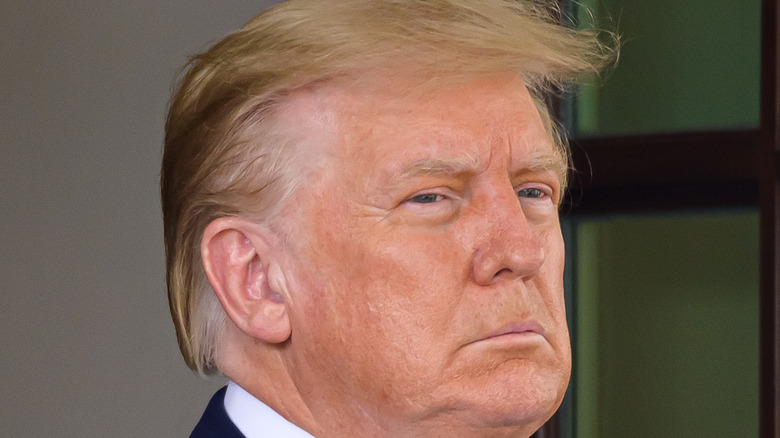 noamgalai/Shutterstock
Even before he was elected president of the United States, data compiled by USA Today found that Donald Trump and his businesses were involved in more than 4,000 lawsuits within a 30 year period. Some were personal injury suits, with many ending in settlements; a good number of cases involved his casinos and were lawsuits filed against gamblers who didn't settle their debts. But the tally also listed almost 200 cases involving government and taxes, and reflected instances when Trump's businesses had either failed to pay proper taxes or had questioned how much his businesses owed (via AZ Central).
Now, The Trump Organization is facing a tax-related criminal investigation involving the Trump National Golf Club Westchester — a property that sits on a hill, and whose features include a 101-foot waterfall. The investigation, which is led by Westchester's District Attorney, Miriam "Mimi" Rocah, is looking into the way the property was valued, as it would have had an impact on the amount of tax that would have been paid on it. The New York Times, which first reported on the investigation, noted that Rocah is trying to ascertain whether local Westchester county officials had been misled about the value of the golf course in order to cut the amount of taxes it is meant to pay the government. 
Tax questions have led to criminal investigations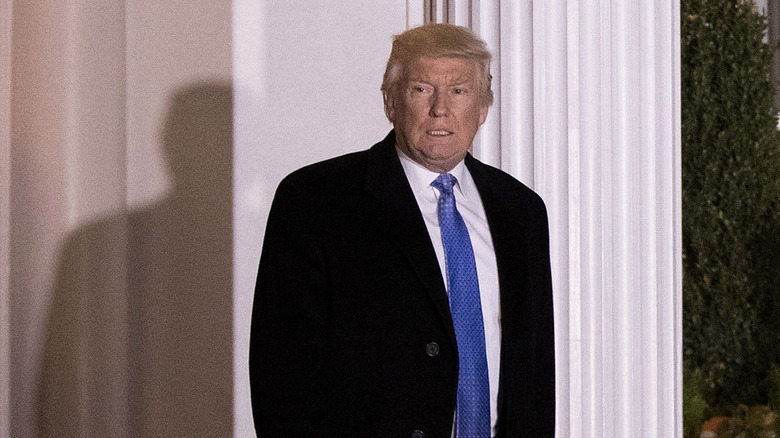 Drew Angerer/Getty Images
The New York Times, which first reported Mimi Roach's investigation, reported that the Westchester County case is similar to the one that ultimately resulted in criminal charges being filed against The Trump Organization in Manhattan by district attorney Cyrus Vance Jr.  between the case being reviewed. While Vance is looking at a laundry list of issues, including whether the former president's company played with its properties' values so they might get access to loans and tax benefits, Roach is looking at one specific golf property — the Westchester course — and what was said about its value. 
It may be important to point out that the Trump golf club has appeared in court every year since 2015 in order to try and get its tax bill docked. While prosecutors have not publicly disclosed the details of their investigation, The New York Times has said it is likely that prosecutors are comparing the figures the club has submitted to the county offices, with the disclosure forms Trump submitted while he was president. 
The last time a New York prosecutor decided to go after The Trump Organization for taxes, they ended up filing criminal charges against the former president's company, as well as its chief financial officer, Allen Weisselberg, who has linked to the Trump practice of giving out off-the-books perks to favored employees. Weisselberg is believed to have avoided as much as $1.7 million in taxes for those benefits. That case is expected to go to court in the summer of 2022.