New Details Emerge About Trump CFO Allen Weisselberg Since His Indictment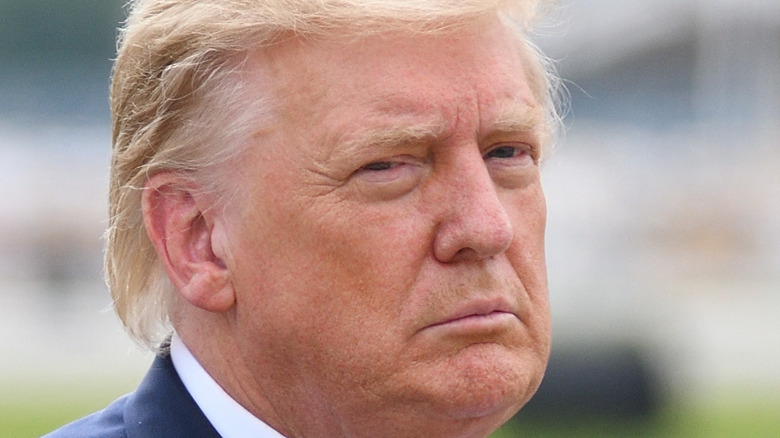 Shutterstock
Less than two weeks may have passed since New York City prosecutors filed criminal charges against the Trump Organization as well as its chief financial officer (CFO) Allen Weisselberg, but it appears as though big changes have been made to his overall job description since that time. The Washington Post says corporate papers filed in both the United States and Scotland now show that Allen Weisselberg has been taken off leadership positions in more than 40 Trump companies — in Florida, as well as for a Trump golf course in Aberdeen, Scotland. Before the changes were made, Weisselberg was named co-head of these companies along with Trump sons Don Jr. and Eric, and even Donald Trump himself. 
According to The Wall Street Journal, the removal of Weisselberg's name from these companies is a sign that there will be changes involving the role of CFO, even though Weisselberg himself isn't expected to leave the company. Case in point, Trump Payroll Corp., which used to show the embattled CFO as treasurer, director, vice president, and secretary, now lists Donald Trump Jr. as executive vice president, director, secretary, treasurer, and vice president. Eric Trump is now president, director, and chairman. Criminal charges were also slapped against Trump Payroll earlier this month. Trump Payroll, the Trump Organization, and the embattled CFO have all plead not guilty.
New York prosecutors haven't wrapped up their investigation yet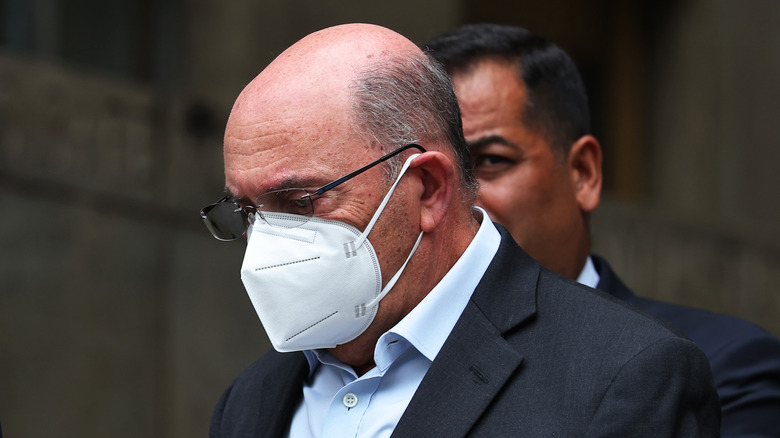 Michael M. Santiago/Getty Images
New York prosecutors are accusing the Trump Organization and its CFO in running what it called an "off the books" compensation scheme, which saw a number of employees being given luxury cars, apartment rents, and expensive tuition fee payments for the last fifteen years. Court documents allege that "The scheme was intended to allow certain employees to substantially understate their compensation from the Trump Organization so that they could and did pay federal, state and local taxes in amounts that were significantly less than the amounts that should have been paid." Thanks to the scheme, Weisselberg dodged just over $900,000 in federal, state, and local taxes, and received refunds worth over $100,000 that he should not have gotten (via USA Today).
When they made the indictment public, prosecutors say they weren't finished with their investigation. New York Attorney General Letitia James said at the time that the case was "an important marker in the ongoing criminal investigation of the Trump Organization and its CFO, Allen Weisselberg. In the indictment, we allege, among other things, financial wrongdoing whereby the Trump Organization engaged in a scheme with Mr. Weisselberg to avoid paying taxes on certain compensation. This investigation will continue, and we will follow the facts and the law wherever they may lead."
Since then speculation has been rife over who prosecutors might gunning for now, and who they are likely to pick up next.