Is Meghan McCain Telling The Truth About Why She Left The View?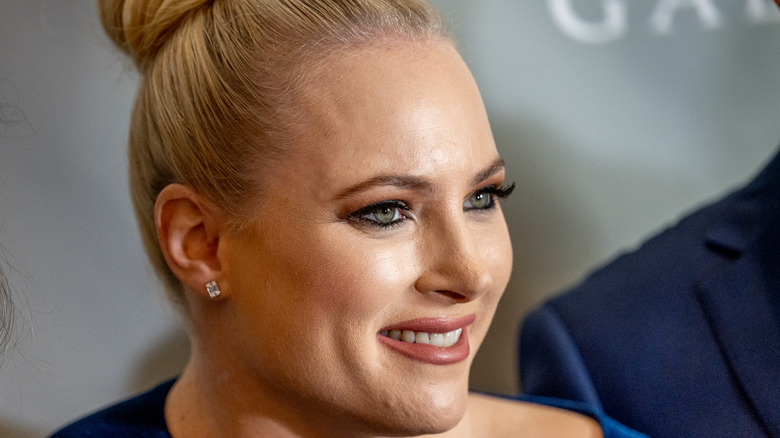 Roy Rochlin/Getty Images
Meghan McCain ended her tumultuous four year run on "The View" in August 2021. "It's been a really incredible, liberating experience," she said on her last appearance, as noted by the Daily Beast. "And I will always cherish the time I've spent with all of you. So thank you all from the bottom of my heart and I hope that our executive producer Brian can forgive me for making his blood pressure rise for the last four years as much as I probably have."
Since then, however, McCain has changed her tune about her time on the talk show, calling it a "toxic work environment," in her new audio memoir, "Bad Republican." "My take on the problems of 'The View' are that it's a show with a lot of demons that started in the beginning, and none of those demons have been exorcised," she told Variety, adding, "It's a show that there is an expectation you won't survive. When you come in as a host, you are a rotating peg on a carousel, and you'll be in and out. It doesn't breed an environment where you're close. It feels siloed. There was no collaboration."
McCain isn't the only former cohost that has spoken negatively about their time on "The View." During the podcast, "The View: Behind the Table," with co-host Sara Haines and former co-host Candace Cameron Bure, Raven-Symoné revealed that she felt like she "got catfished" into joining the show, while Bure claimed she has PTSD from her time on the panel.
Sources are saying Meghan McCain was the toxic presence on The View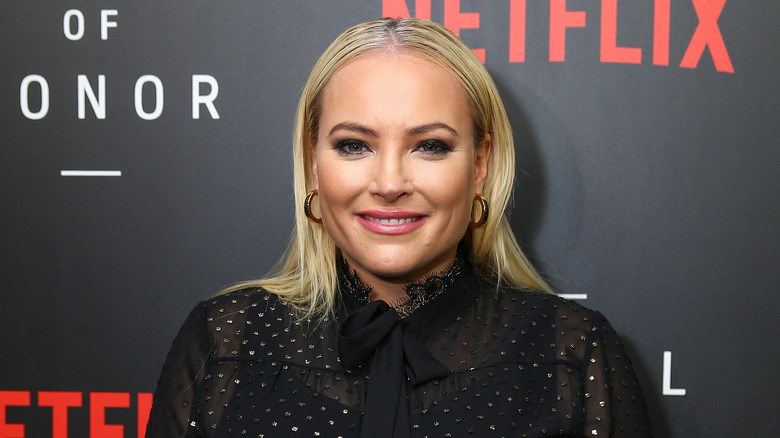 Tasos Katopodis/Getty Images
While there has been plenty of drama throughout the year on "The View," ABC executives are pushing back on Meghan McCain's claims that the show is a "toxic work environment." Sources told TMZ that McCain didn't make the choice to leave the talk show — she was "forced out" — and that any toxic behavior was carried out by McCain herself. In fact, Kim Godwin, who is president of ABC News, "did a thorough investigation — meeting with key stakeholders of the show, like talent and producers — and in the end, [TMZ was] told she found Meghan was the source of a lot of the in-fighting that ultimately played out on the show," according to the report.
There were also reports that McCain stormed out of a Zoom meeting set up by Godwin, who felt that the on-air banter between McCain and fellow cohost, Joy Behar, was getting too toxic. Still, when news broke of McCain's departure from "The View," ABC released a statement wishing her well. "We wish the best for Meghan as she plans her next chapter, and thank her for the passion and unique voice that she shared with us and our viewers each day," it read (via Page Six).