Meghan McCain Shares The Harsh Truth About Her Exit From The View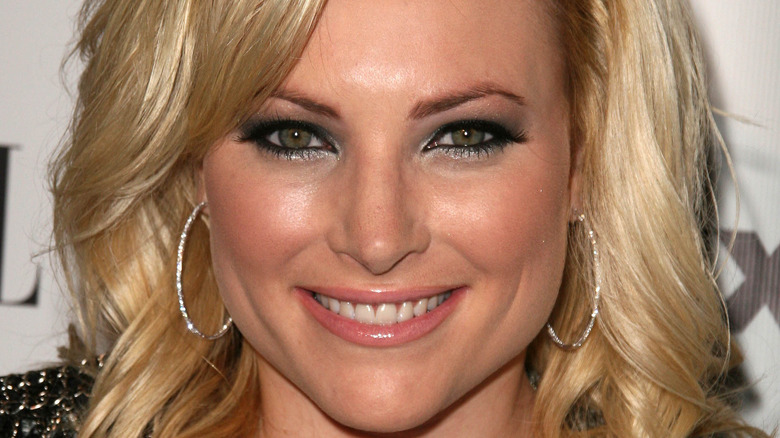 s_bukley/Shutterstock
Journalist Meghan McCain famously left "The View" in August 2021 after spending four years co-hosting the daytime talk show (via AP News). Her departure from the show drew a lot of curiosity. 
At the time, the 36-year-old said on Twitter, "This was not an easy decision. It took a lot of thought and counsel and prayer, and talking to my family and my close friends, and, you know, look — COVID has changed the world for all of us and it changed the way, at least for me, the way I am looking at life, the way I'm living my life, the way I want my life to look like" (via People). McCain cited wanting to spend more time in Washington and with her family as a large reason for why she left her tenure.
However, her new audio memoir "Bad Republican" tells a more complex story. An excerpt obtained by Variety reveals that McCain quit "The View" because she felt mistreated by her co-hosts while suffering from postpartum anxiety.
Meghan McCain felt disrespected by her co-hosts on The View
Meghan McCain explained in her upcoming audio memoir "Bad Republican" that she felt her co-hosts were cruel toward her because of her conservative views (via Variety). "You can't imagine how it messes with your self-esteem working in an environment where the worst thing you can be in the world is a Republican during the Trump years," she explained. "As the country got worse under Trump, the treatment from Whoopi, Joy, and some of the staff grew meaner and less forgiving." 
The "Daily Mail" columnist also cited an incident with Joy Behar as her breaking point. After an on-air fight, McCain tried to break the tension by joking that Behar must have missed fighting with McCain while she was on maternity leave. However, the 79-year-old replied, "I did not. I did not miss you. Zero."
This sent McCain into tears over the commercial break, as she felt her breasts start lactating. She recalled, "That experience of crying and leaking and trying to pull it together in seconds so I could go back on-air with women who appeared to hate me was an intensely heartbreaking experience." At that moment, McCain realized that "Nothing in life is worth this," and realized she needed to quit. She concluded that companies need to do more to support their female employees. "I want ABC to change," she said, per Variety. "But I want change in America too, starting with giving pregnant women paid maternity leave."