Has The Popularity Of The Crown Had An Impact On The Royal Family?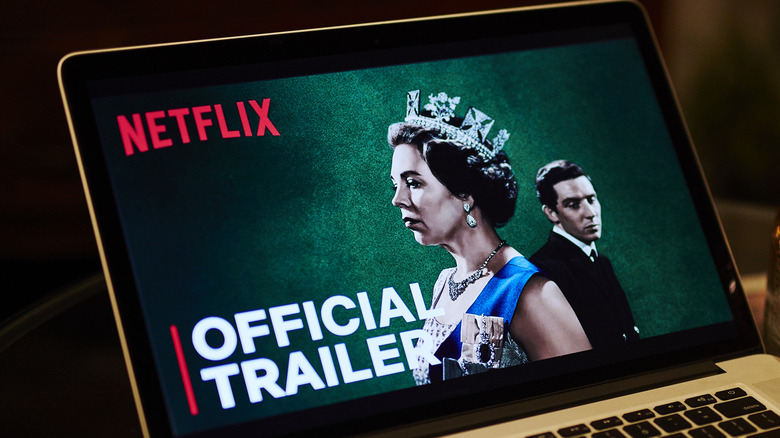 Bloomberg/Getty Images
The critically-acclaimed and multi-award-winning Netflix drama, "The Crown," won't be dropping its long-anticipated fifth season until November 2022 thanks to delays in filming due to the coronavirus pandemic (via Harper's Bazaar), but that doesn't mean the first four seasons of this epic real-life tale of the reigning British royal family doesn't still capture the imagination of fans. After all, anyone can binge watch it at any time they want thanks to the magic of on-demand streaming and get caught up in the fictionalized real-life drama.
In fact, the popularity of the series — which first debuted in 2016 and, in its first four seasons, tells the sweeping story of the Windsors in great detail from Queen Elizabeth's childhood through welcoming Diana Spencer into "The Firm" — may have put the actual royal family in a place it has never been before. With episodes often focused on specific family members telling stories people may be learning for the first time, the British royals are experiencing a sort of renaissance and rebirth, according to one royal expert.
One expert believes the royals are more popular than ever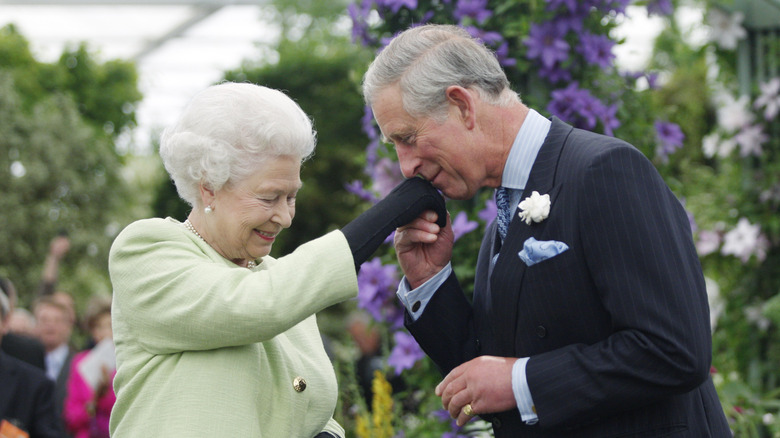 Wpa Pool/Getty Images
Andrew Morton, a royal biographer and author of the bombshell book, "Diana: Her True Story," is a consultant on Season 5 of "The Crown" and believes this series has given the royal family a "golden age of popularity."
"The Crown has kick-started international interest in the royal family. There's a whole generation of people now who feel more connected to the royal family than they did say before 'The Crown,'" Morton told Town & Country. "It's just a golden age — when normally, the interest dips when the children are little. There's not as much interest in the royal family. The interest usually explodes when they start dating girlfriends, boyfriends, and then get married. The significance of the Harry and Meghan marriage is that it is the last big wedding for a generation."
Indeed, stories of the royals — most significantly Princess Diana — are being told in all forms in 2021. CNN just began airing a six-part documentary simply titled "Diana" on October 10, 2021, while Netflix just dropped a musical, aptly titled "Diana: The Musical." A feature film called "Spencer" starring Kristen Stewart is also slated for release on November 5, 2021, according to IndieWire.