Why Susan Boyle Really Auditioned For Britain's Got Talent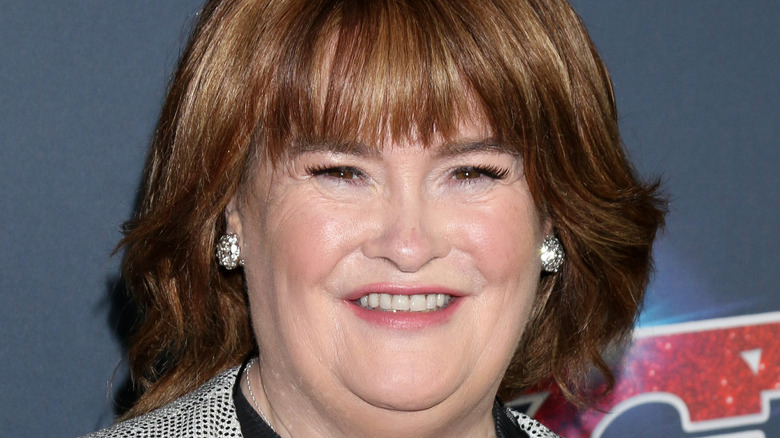 Kathy Hutchins/Shutterstock
In 2009, a singer named Susan Boyle seemed to come out of nowhere when her rousing rendition of "I Dreamed a Dream" on the competition series "Britain's Got Talent" catapulted her into the public consciousness. Boyle certainly didn't embody the typical idea of a pop star powerhouse, but her vocals were what everyone raved about as she put all her heart, talent, and emotion into one of the most pathos-filled songs from the musical, "Les Misérables."
Boyle was born in Scotland, on April 1, 1961, and in school she was bullied for having a learning disability. Eventually, she found an escape when she began singing in school musicals, leading her to want a career in music, but success did not come easy. Still, with her mother's encouragement, she made demo tapes and sent them to radio stations and managers, but with little luck. By 2002, Boyle finally found a voice coach who rallied behind her, but it was tragedy a few years later that led her to take the chance with Britain's famed competition television show (via The Famous People).
Susan Boyle sang in honor of her mother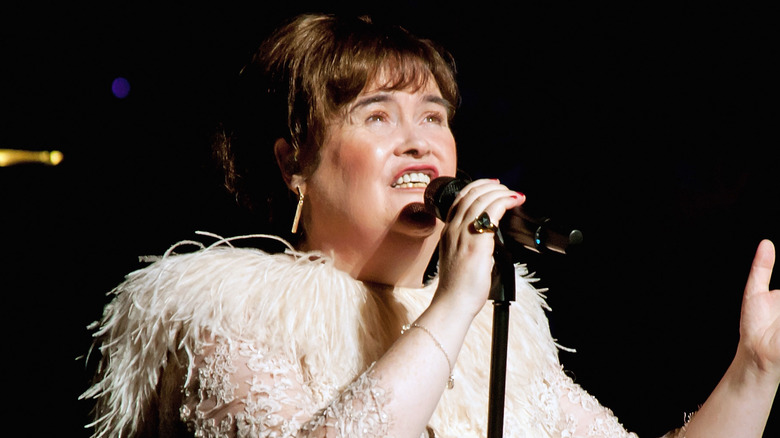 Doug Gifford/Getty Images
The mother that had always been there to encourage Susan Boyle to go after her dreams died in 2007, and the talented singer decided to give up on music and instead dedicate herself to a life of charity. However, her voice coach would not hear of it, according to The Famous People.
Although Boyle first auditioned for a different British singing competition series, "The X-Factor," when that didn't work out, it was suggested that she try for "Britain's Got Talent," so in 2009 she did — with her mother in mind.
"I'd been to 12 auditions for various things before, I'd actually already auditioned for 'X Factor' previously and it was suggested that I should audition for Britain's Got Talent," Boyle told Northern Life Magazine. "At the time my mother had just died. I would have loved her to have seen it, but I believe she was there spiritually to see what was going on. She was right beside me. I decided to just 'tough it out.'"
Although Boyle made it to the finals of "Britain's Got Talent," she ultimately didn't win, but she did manage to land a record deal that led to concerts and touring, giving her the success she had dreamed of since she was a child.