What's Really Going On Between Robby Hayes And Jef Holm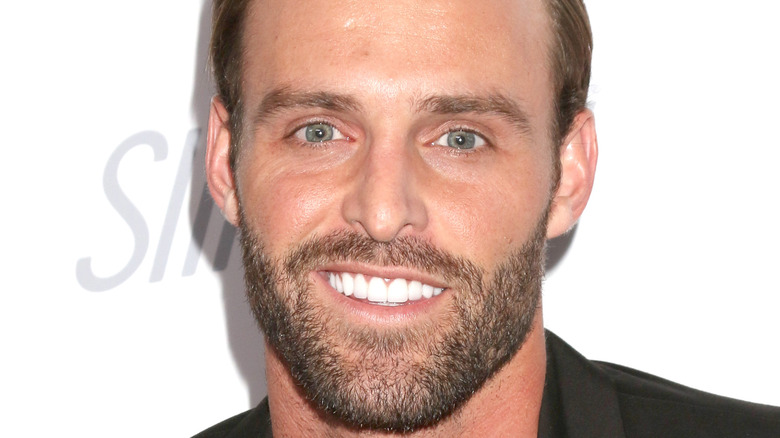 Kathy Hutchins/Shutterstock
While most contestants on "The Bachelor" and "The Bachelorette" leave without finding their soulmates, many, at least, leave with a couple of new friends. This was the case for Robby Hayes (pictured above) and Jef Holm. Though they appeared on different seasons of "The Bachelorette" (Holm was on Emily Maynard's season, and Hayes was on JoJo Fletcher's season), the two reportedly became fast friends when they both appeared on Nick Viall's Women Tell All taping in 2017, according to Us Weekly.
It appears as though the friendship moved fairly fast from the beginning, as Hayes moved in with Holm during spring 2017. "We ended up after partying at his house," Hayes told Us Weekly. "He said his two roommates were moving out and gave [Chase and I] the opportunity to move in. ... You can literally see Venice Beach Pier from my window. That's how close we are to the beach. It's incredible." 
Fellow "The Bachelorette" contestant Arie Luyendyk Jr. told the "Almost Famous" podcast that Hayes and Holm were living under the same roof until at least 2019, per Us Weekly. Throughout their time as friends, the pair documented their bromance on Instagram. 
Then, in August 2021, news broke that Hayes and Holm had seemingly transitioned from friends to enemies.
Jef Holm filed a restraining order against Robby Hayes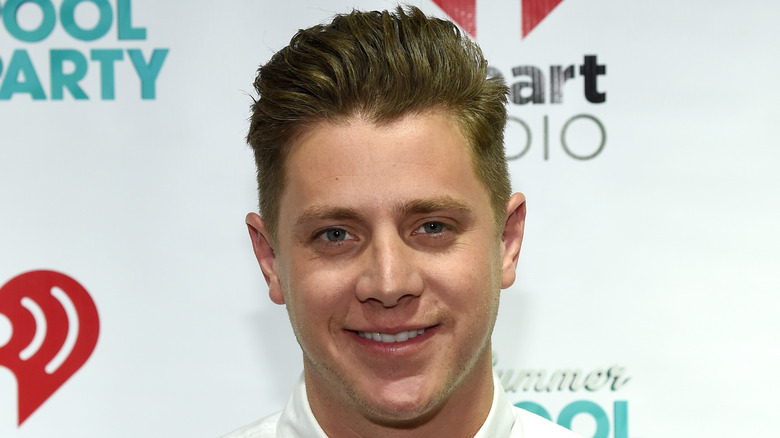 Ethan Miller/Getty Images
In August, Jef Holm (pictured above) filed a temporary restraining order against his former friend and roommate, Robby Hayes. 
"Robert used to live at my house but does not now," Holm wrote in his request for protection, according to People. "He continues to enter the premises and harasses me and I do not feel safe around him. He threatens me and still hasn't stopped to this day. He claims he has belongings there and that's why he enters but he is not on the lease and is making me fearful." 
In a separate statement to E! News, Holm said that Hayes had lived in his home rent-free for years until the living situation became so hostile that Holm asked Hayes to leave and he refused. The restraining order, which expired on Aug. 30, 2021, was dropped when Holm did not attend the court hearing against Hayes. Holm later told E! News that tensions between himself and Hayes had died down, which is why he didn't attend the hearing, per Us Weekly.
For his part, Hayes accuses Holm of being the problematic one, telling Page Six in August that Holm suddenly became aggressive and left him homeless on a whim. "Just imagine, coming home from a four-day work trip and your roommate, Jef Holm, who's actually been the one harassing, physically abusing, and making threats of violence and throwing your personal belongings to the curb has broken down the door to your room, moved all your stuff out, and changed the locks," Hayes told Page Six.
Stay tuned for further developments in this unfortunate situation.